Allahabad Air Ambulance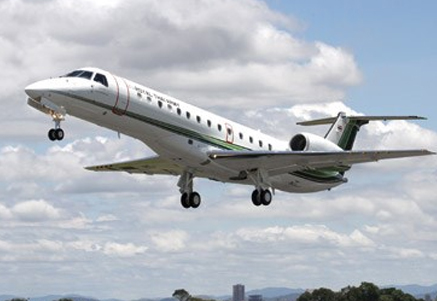 128 kms.from Varanasi and located at the confluence (Sangam) of the rivers Ganga, Yamuna and the mythical Saraswati, Allahabad - one of the oldest cities of India and a pilgrimage centre of utmost importance is also famous for the Kumbh and Ardh Kumbh Melas held every twelve and six years respectively.

These are attended by the largest congregation of saints, believers and followers of Hindu religion in India and from across the world. Allahabad is also known for its annual Magh Mela (mini Kumbh Mela) and colourful Dussehra festival.

'Prayag' or 'Allahabad' as it is known today is one of the most sacred pilgrimage centres of India.

In Hindu mythology, its status of 'Tirth Raj' or the king of all pilgrimage centres was bestowed by Lord Brahma, the creator god of Hindu Trinity, who performed 'Prakrista Yagna' at the confluence of the three holy rivers, the Ganga, the Yamuna and the mystical Saraswati.

Recorded evidence also exists in the revered scriptures - the Vedas and the grand epics, the Ramayana and the Mahabharata as also in the Puranas-of this holy place called 'Prayag'. The present city of Allahabad was founded by the Mughal emperor Akbar in 1575 A.D.

Allahabad Realising its strategic importance as a waterway landmark in north India, Akbar built a magnificent fort on the banks of the holy 'Sangam'.
---
Airport Information **
(** The Content Provided here is only for Information purposes, Please check Airport Website for Most Updated & Recent Information)
Allahabad Airport or Bamrauli Airport (IATA: IXD, ICAO: VIAL) is located at Allahabad, Uttar Pradesh, India. It is at a distance of 12 km (7.5 mi) from Allahabad city and is operational for domestic flights. Nearest other operational airports are Lucknow, Varanasi and Kanpur.
| | |
| --- | --- |
| Airlines | Destinations |
| Air India Regional | Delhi, Mumbaiand onward connectivity via delhi |
| Ventura AirConnect | Lucknow,Varanasi |
We Provide the Following Services from Allahabad:
» Air Ambulance Services from Allahabad
» Emergency Evacuation Services from Allahabad
» Ambulance Services from Allahabad
» Medical Ambulance Services from Allahabad
» Air Ambulance Charter Services from Allahabad
» Ground Ambulance Transfer from Allahabadp>
» Telephone Support Allahabad
» Medical Advice at Allahabad
» Air Ambulance Services from Allahabad
---
Air Ambulance Services From Allahabad
---
We Provide Air Ambulance Services from All Major Cities in India, Including -
+ Amritsar, Adampur, Agra, Ahmedabad, Allahabad, Agartala, Aizawl, Akola, Amravati, Anand, Andaman Nikobar, Aurangabad, Baraily, Belgaum, Bharuch, Bhatinda, Bhavnagar, Bhilwara, Bhuj, Bihar, Biratnagar, Bathinda, Bhopal, Bikaner, Bokaro, Bhubaneshwar, Bagdogra, Bilaspur, Bhilai, Bangalore, Bareilly, Chennai, Calicut, Cochin, Cochin, Chamba, Chandigarh, Coimbatore, Cuttack, Dhule, Darjeeling, Delhi, Dehradun, Darbhanga, Dharamshala, Dibrugarh, Dimapur, Gaggle, Gandhidham, Gandhigram, Gangtok, Gorakhpur, Goa, Gorakhpur, Guntar, Gagal, Gwalior, Gaya, Guwahati, Ganganagar/Hanumangarh, Haldwani, Hirakud, Hyderabad, Haridwar, Indore, Jalandhar, Jammu, Jabalpur, Jaisalmer, Jamshedpur, Jhansi, Jalgaon, Jorhat, Jodhpur, Jaipur, Jagdalpur, Jamshedpur, Jamnagar, Khajuraho, Katihar, Kullu, Kolkata, Katak, Kota, Kanpur, Kandla, Katni, Kochin, Kohima, Kutch, Leh, Ladakh, Ludhiana, Lucknow, Madurai, Meerut, Mountabu, Mumbai, Madhubani, Madhurai, Manali, Manglore, Muzaffarpur, Mysuru, Nasik, Nagpur, Nainital, Nashik, Noida, Ooty, Patna, Pantnagar, Pathankot, Purnia, Port Blair, Pune, Panjim, Patiala, Pilibhit, Porbandar, Puri, Ranchi, Raipur, Rajahmundry, Raigarh, Rewa, Rourkela, Raigad, Rajkot, Rajnandgaon, Ratnagiri, Sagar, Satna, Solapur, Shilong, Siliguri, Surat, Srinagar, Shimla, Sarsawa/saharanpur, Satara, Sambalpur, Shillong, Silchar, Silchar, Sitapur, Thiruvananthapuram, Tejpur, Tinsikia, Tiruchirapalli, Trivandrum, Udaipur, Ujjain, Varanasi, Vidisha, Vadodara, Vellore, Vishakhapatnam; View All Cities
We Provide Air Ambulance Services from All Major Cities Worldwide, Including -
+ Abuja Air Ambulance , Almaty, Al Ain, Abuja, Abu Dhabi, Afghanistan, Addis Ababa, Bagram, Baghdad, Bali, Bangkok, Bahrain, Bahrain, Chittagong, Candy, Camp Bastion , Colombo, Dubai, Dhaka, Dammam, Doha, Europe, Houston, Karachi, Kampala, Kathmandu, Kandahar, Kuala Lumpur, Kabul, Kenya, Kuwait, Italy, Islamabad, Johor Behru, Lahore, Lagos, London, Mazar E sharif, Male, Muscat, Myanmar, Nairobi, New York, Phuket, Pakistan, Paris, Pokhara, Ras Al Khaimah, Riyadh, Rome, Russia, Singapore, Seattle, Spain, Tashkent, Tanzania, Uganda, USA, Washington, DC, View All Cities