Dimapur Air Ambulance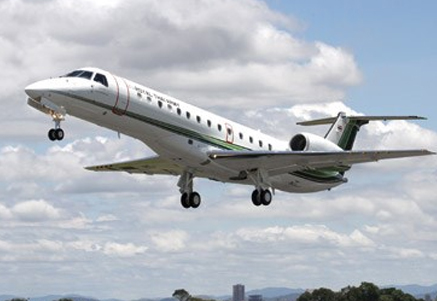 Dimapur district was inaugurated as the eighth district of in December, 1997. Earlier it was a sub-division under Kohima district. Besides being referred to as a gateway of Nagaland and Manipur, main commercial activities of the State, is centered on Dimapur, the district headquarter.

Dimapur district in Nagaland is bounded by Kohima district on the south and east, Karbi Anglong district of Assam on the West, the Karbi Anglong and stretch of Golaghat District of Assam, in the west and the north.

The only railhead and airport of the State is located in Dimapur, the district headquarter. The National Highway 39 connects the State capital kohima and also connects the neighbouring States of Manipur, Tripura and Mizoram.

Dimapur city, the district headquarter is distinct in its character where all the different communities have congregated, portraying a mini India.
---
Airport Information **
(** The Content Provided here is only for Information purposes, Please check Airport Website for Most Updated & Recent Information)
Dimapur Airport (IATA: DMU, ICAO: VEMR) is located at Dimapur in the state of Nagaland, India. The airport, built during World War II, is located at 3rd mile (NH 29 formerly known as NH 39). It is the gateway and the only civil airport in the Northeast Indian state. Its terminal building can handle 500 departing and 300 arriving passengers. There are plans for expansion of the airport to meet international norms by buying land at Aoyimti village.
Airlines
Destinations
Air India
Dibrugarh, Kolkata
We Provide the Following Services from Dimapur :
» Air Ambulance Services from Dimapur
» Emergency Evacuation Services from Dimapur
» Ambulance Services from Dimapur
» Medical Ambulance Services from Dimapur
» Air Ambulance Charter Services from Dimapur
» Ground Ambulance Transfer from Dimapur p>
» Telephone Support Dimapur
» Medical Advice at Dimapur
» Air Ambulance Services from Dimapur
---
Air Ambulance Services From Dimapur
---
We Provide Air Ambulance Services from All Major Cities in India, Including -
+ Amritsar, Adampur, Agra, Ahmedabad, Allahabad, Agartala, Aizawl, Akola, Amravati, Anand, Andaman Nikobar, Aurangabad, Baraily, Belgaum, Bharuch, Bhatinda, Bhavnagar, Bhilwara, Bhuj, Bihar, Biratnagar, Bathinda, Bhopal, Bikaner, Bokaro, Bhubaneshwar, Bagdogra, Bilaspur, Bhilai, Bangalore, Bareilly, Chennai, Calicut, Cochin, Cochin, Chamba, Chandigarh, Coimbatore, Cuttack, Dhule, Darjeeling, Delhi, Dehradun, Darbhanga, Dharamshala, Dibrugarh, Dimapur, Gaggle, Gandhidham, Gandhigram, Gangtok, Gorakhpur, Goa, Gorakhpur, Guntar, Gagal, Gwalior, Gaya, Guwahati, Ganganagar/Hanumangarh, Haldwani, Hirakud, Hyderabad, Haridwar, Indore, Jalandhar, Jammu, Jabalpur, Jaisalmer, Jamshedpur, Jhansi, Jalgaon, Jorhat, Jodhpur, Jaipur, Jagdalpur, Jamshedpur, Jamnagar, Khajuraho, Katihar, Kullu, Kolkata, Katak, Kota, Kanpur, Kandla, Katni, Kochin, Kohima, Kutch, Leh, Ladakh, Ludhiana, Lucknow, Madurai, Meerut, Mountabu, Mumbai, Madhubani, Madhurai, Manali, Manglore, Muzaffarpur, Mysuru, Nasik, Nagpur, Nainital, Nashik, Noida, Ooty, Patna, Pantnagar, Pathankot, Purnia, Port Blair, Pune, Panjim, Patiala, Pilibhit, Porbandar, Puri, Ranchi, Raipur, Rajahmundry, Raigarh, Rewa, Rourkela, Raigad, Rajkot, Rajnandgaon, Ratnagiri, Sagar, Satna, Solapur, Shilong, Siliguri, Surat, Srinagar, Shimla, Sarsawa/saharanpur, Satara, Sambalpur, Shillong, Silchar, Silchar, Sitapur, Thiruvananthapuram, Tejpur, Tinsikia, Tiruchirapalli, Trivandrum, Udaipur, Ujjain, Varanasi, Vidisha, Vadodara, Vellore, Vishakhapatnam; View All Cities
We Provide Air Ambulance Services from All Major Cities Worldwide, Including -
+ Abuja Air Ambulance , Almaty, Al Ain, Abuja, Abu Dhabi, Afghanistan, Addis Ababa, Bagram, Baghdad, Bali, Bangkok, Bahrain, Bahrain, Chittagong, Candy, Camp Bastion , Colombo, Dubai, Dhaka, Dammam, Doha, Europe, Houston, Karachi, Kampala, Kathmandu, Kandahar, Kuala Lumpur, Kabul, Kenya, Kuwait, Italy, Islamabad, Johor Behru, Lahore, Lagos, London, Mazar E sharif, Male, Muscat, Myanmar, Nairobi, New York, Phuket, Pakistan, Paris, Pokhara, Ras Al Khaimah, Riyadh, Rome, Russia, Singapore, Seattle, Spain, Tashkent, Tanzania, Uganda, USA, Washington, DC, View All Cities