Hirakud Air Ambulance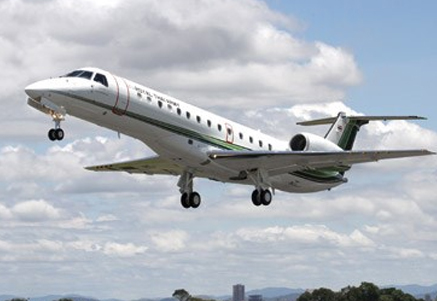 Hirakud, a notified area, a small township, is located in Sambalpur District in Odisha, situated just 15 km from Sambalpur. This village came to the industrial limelight in 1956 when Hirakud Dam was built and thereby clearing the path for industrial growth in this earlier known rustic small township. Presently, this town is known for being industrialized with a few of the largest companies, to cite as example is the HINDALCO. Hirakud Dam, with its potential for irrigation and production of hydroelectric power, has also been able to attract tourists for it being the largest manmade artificial lake in Asia and one of the longest and largest dams in the world. It has been constructed on the Mahanadi river between the Gandhi Minar in North and the Nehru Minar in the South which connects these two well known hills. The shoreline spans around 640 km.At the base of Hirakud Dam Burla power house present with generating capacity 290MW.
Airport Information **
(** The Content Provided here is only for Information purposes, Please check Airport Website for Most Updated & Recent Information)
Hirakud Airstrip (IATA: VEHK) also known as Jamardarpali Airstrip, is located 12 kilometres north of Sambalpur in western Odisha, India.
Airlines
Destinations
Air Odisha
Angul, Bhubaneswar,
Jeypore, Jharsuguda,
Rourkela (Begins October 2014)
We Provide the Following Services from Hirakud :
» Air Ambulance Services from Hirakud
» Emergency Evacuation Services from Hirakud
» Ambulance Services from Hirakud
» Medical Ambulance Services from Hirakud
» Air Ambulance Charter Services from Hirakud
» Ground Ambulance Transfer from Hirakud p>
» Telephone Support Hirakud
» Medical Advice at Hirakud
» Air Ambulance Services from Hirakud
---
Air Ambulance Services From Hirakud
---
We Provide Air Ambulance Services from All Major Cities in India, Including -
+ Amritsar, Adampur, Agra, Ahmedabad, Allahabad, Agartala, Aizawl, Akola, Amravati, Anand, Andaman Nikobar, Aurangabad, Baraily, Belgaum, Bharuch, Bhatinda, Bhavnagar, Bhilwara, Bhuj, Bihar, Biratnagar, Bathinda, Bhopal, Bikaner, Bokaro, Bhubaneshwar, Bagdogra, Bilaspur, Bhilai, Bangalore, Bareilly, Chennai, Calicut, Cochin, Cochin, Chamba, Chandigarh, Coimbatore, Cuttack, Dhule, Darjeeling, Delhi, Dehradun, Darbhanga, Dharamshala, Dibrugarh, Dimapur, Gaggle, Gandhidham, Gandhigram, Gangtok, Gorakhpur, Goa, Gorakhpur, Guntar, Gagal, Gwalior, Gaya, Guwahati, Ganganagar/Hanumangarh, Haldwani, Hirakud, Hyderabad, Haridwar, Indore, Jalandhar, Jammu, Jabalpur, Jaisalmer, Jamshedpur, Jhansi, Jalgaon, Jorhat, Jodhpur, Jaipur, Jagdalpur, Jamshedpur, Jamnagar, Khajuraho, Katihar, Kullu, Kolkata, Katak, Kota, Kanpur, Kandla, Katni, Kochin, Kohima, Kutch, Leh, Ladakh, Ludhiana, Lucknow, Madurai, Meerut, Mountabu, Mumbai, Madhubani, Madhurai, Manali, Manglore, Muzaffarpur, Mysuru, Nasik, Nagpur, Nainital, Nashik, Noida, Ooty, Patna, Pantnagar, Pathankot, Purnia, Port Blair, Pune, Panjim, Patiala, Pilibhit, Porbandar, Puri, Ranchi, Raipur, Rajahmundry, Raigarh, Rewa, Rourkela, Raigad, Rajkot, Rajnandgaon, Ratnagiri, Sagar, Satna, Solapur, Shilong, Siliguri, Surat, Srinagar, Shimla, Sarsawa/saharanpur, Satara, Sambalpur, Shillong, Silchar, Silchar, Sitapur, Thiruvananthapuram, Tejpur, Tinsikia, Tiruchirapalli, Trivandrum, Udaipur, Ujjain, Varanasi, Vidisha, Vadodara, Vellore, Vishakhapatnam; View All Cities
We Provide Air Ambulance Services from All Major Cities Worldwide, Including -
+ Abuja Air Ambulance , Almaty, Al Ain, Abuja, Abu Dhabi, Afghanistan, Addis Ababa, Bagram, Baghdad, Bali, Bangkok, Bahrain, Bahrain, Chittagong, Candy, Camp Bastion , Colombo, Dubai, Dhaka, Dammam, Doha, Europe, Houston, Karachi, Kampala, Kathmandu, Kandahar, Kuala Lumpur, Kabul, Kenya, Kuwait, Italy, Islamabad, Johor Behru, Lahore, Lagos, London, Mazar E sharif, Male, Muscat, Myanmar, Nairobi, New York, Phuket, Pakistan, Paris, Pokhara, Ras Al Khaimah, Riyadh, Rome, Russia, Singapore, Seattle, Spain, Tashkent, Tanzania, Uganda, USA, Washington, DC, View All Cities