Kota Air Ambulance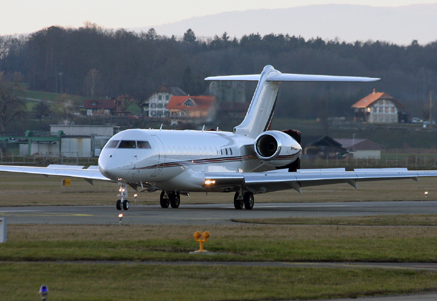 The south eastern region of Rajasthan known as Hadoti comprises of Bundi, Baran, Jahalwar and Kota is treasure of history dating back to several centuries. Prehistoric caves, paintings, formidable forts and the mighty chambal river hurtling from the Vindhyas are dotted in the region.

When Jait Singh of Bundi defeated the Bhil chieftain Koteya in a battle, he raised the first battlement or the 'Garh'(Fort) over his severed head.

The independent State of Kota became a reality in 1631 when Rao Madho Singh, the second son of Rao Ratan of Bundi was made the ruler, by Mughal Emperor Shah Jahan. Soon Kota outgrew its parent state to become bigger in area, richer in revenure and more powerful. Maharao Bhim Singh played a pivotal role Kota's history, having held a 'Mansab' of five thousand and being the first in his dynasty to have the title of Maharao.

Kota is situated on the banks of chambal river and is fastly emerging as an important industrial centre. It boasts of Asia's largest fertilizer plant, precision instrument unit and atomic power station nearby.
---
Airport Information **
Kota Airport is an airport in Kota in the state of Rajasthan, IndiaThe last airline to fly to Kota was Vayudoot. In 2005, it was reported that Airports Authority of India, which maintains the airport spends Rs. 6.3 million annually on maintenance, whereas the income is Rs. 600,000, while six acres of the airports property has been encroached upon by slums.
We Provide the Following Services from Kota :
» Air Ambulance Services from Kota
» Emergency Evacuation Services from Kota
» Ambulance Services from Kota
» Medical Ambulance Services from Kota
» Air Ambulance Charter Services from Kota
» Ground Ambulance Transfer from Kota
» Telephone Support Kota
» Medical Advice at Kota
» Air Ambulance Services from Kota
---
Air Ambulance Services From Kota
---
We Provide Air Ambulance Services from All Major Cities in India, Including -
+ Amritsar, Adampur, Agra, Ahmedabad, Allahabad, Agartala, Aizawl, Akola, Amravati, Anand, Andaman Nikobar, Aurangabad, Baraily, Belgaum, Bharuch, Bhatinda, Bhavnagar, Bhilwara, Bhuj, Bihar, Biratnagar, Bathinda, Bhopal, Bikaner, Bokaro, Bhubaneshwar, Bagdogra, Bilaspur, Bhilai, Bangalore, Bareilly, Chennai, Calicut, Cochin, Cochin, Chamba, Chandigarh, Coimbatore, Cuttack, Dhule, Darjeeling, Delhi, Dehradun, Darbhanga, Dharamshala, Dibrugarh, Dimapur, Gaggle, Gandhidham, Gandhigram, Gangtok, Gorakhpur, Goa, Gorakhpur, Guntar, Gagal, Gwalior, Gaya, Guwahati, Ganganagar/Hanumangarh, Haldwani, Hirakud, Hyderabad, Haridwar, Indore, Jalandhar, Jammu, Jabalpur, Jaisalmer, Jamshedpur, Jhansi, Jalgaon, Jorhat, Jodhpur, Jaipur, Jagdalpur, Jamshedpur, Jamnagar, Khajuraho, Katihar, Kullu, Kolkata, Katak, Kota, Kanpur, Kandla, Katni, Kochin, Kohima, Kutch, Leh, Ladakh, Ludhiana, Lucknow, Madurai, Meerut, Mountabu, Mumbai, Madhubani, Madhurai, Manali, Manglore, Muzaffarpur, Mysuru, Nasik, Nagpur, Nainital, Nashik, Noida, Ooty, Patna, Pantnagar, Pathankot, Purnia, Port Blair, Pune, Panjim, Patiala, Pilibhit, Porbandar, Puri, Ranchi, Raipur, Rajahmundry, Raigarh, Rewa, Rourkela, Raigad, Rajkot, Rajnandgaon, Ratnagiri, Sagar, Satna, Solapur, Shilong, Siliguri, Surat, Srinagar, Shimla, Sarsawa/saharanpur, Satara, Sambalpur, Shillong, Silchar, Silchar, Sitapur, Thiruvananthapuram, Tejpur, Tinsikia, Tiruchirapalli, Trivandrum, Udaipur, Ujjain, Varanasi, Vidisha, Vadodara, Vellore, Vishakhapatnam; View All Cities
We Provide Air Ambulance Services from All Major Cities Worldwide, Including -
+ Abuja Air Ambulance , Almaty, Al Ain, Abuja, Abu Dhabi, Afghanistan, Addis Ababa, Bagram, Baghdad, Bali, Bangkok, Bahrain, Bahrain, Chittagong, Candy, Camp Bastion , Colombo, Dubai, Dhaka, Dammam, Doha, Europe, Houston, Karachi, Kampala, Kathmandu, Kandahar, Kuala Lumpur, Kabul, Kenya, Kuwait, Italy, Islamabad, Johor Behru, Lahore, Lagos, London, Mazar E sharif, Male, Muscat, Myanmar, Nairobi, New York, Phuket, Pakistan, Paris, Pokhara, Ras Al Khaimah, Riyadh, Rome, Russia, Singapore, Seattle, Spain, Tashkent, Tanzania, Uganda, USA, Washington, DC, View All Cities