Ranchi Air Ambulance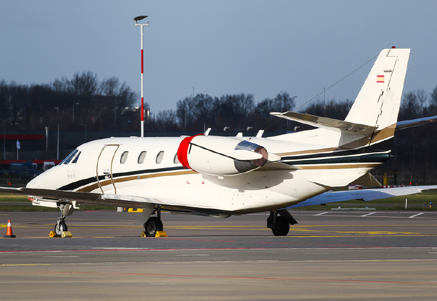 Situated picturesquely in the heart of Chotanagpur at an altitude of 2,140 ft above sea level is the nucleus of the region. Once the summer capital of Bihar, Ranchi is well known for its scenic attractions, waterfalls, barren rocks & hillocks. It has a number of Industrial Complexes, which are very important in the Industrial life of the country.

While on the one hand beautiful and exciting waterfalls are scattered around this town, on the other hand huge industries are also to be seen there, which do attract visitors. There are many scenic attractions in and around Ranchi that hold tourists for days together. It is also an important place for the study of tribal ways; of life it offers an ideal opportunity to those interested in Anthropology. Bihar Tribal Research Institute and museum is well worth a visit for those seeking to know more about the tribes of Bihar. One can consider some of above all it is the central point of Chotanagpur, which one cannot miss to visit. Due to its good climate, lot of people come here for health sake too. It gets 1530 mm rain annually.
---
Airport Information **
(** The Content Provided here is only for Information purposes, Please check Airport Website for Most Updated & Recent Information)
Birsa Munda Airport (IATA: IXR, ICAO: VERC) is a public international airport serving the city of Ranchi,Jamshedpur,Bokaro Jharkhand, India and is managed by the Airports Authority of India. It is located in Hinoo locality, approximately 7 km (4.3 mi) from the centre of the city.It is the 27th busiest airport in India. Hatia Railway station is located at a distance of a kilometre from BMA. BMA used to be a small airport in terms of service, however with the growth of air traffic in India, BMA has also witnessed unprecedented growth in the last 3 years and several budget airlines have added it to their route.
Airlines
Destinations
Air India
Delhi, Mumbai
GoAir
Delhi, Mumbai,
Patna,
Jet Airways
Delhi, Kolkata
JetKonnect
Delhi, Kolkata
IndiGo
Bangalore, Delhi,
Mumbai, Patna,
Kolkata

We Provide the Following Services from Ranchi:
» Air Ambulance Services from Ranchi
» Emergency Evacuation Services from Ranchi
» Ambulance Services from Ranchi
» Medical Ambulance Services from Ranchi
» Air Ambulance Charter Services from Ranchi
» Ground Ambulance Transfer from Ranchi
» Telephone Support Ranchi
» Medical Advice at Ranchi
» Air Ambulance Services from Ranchi
---
Air Ambulance Services From Ranchi
---
We Provide Air Ambulance Services from All Major Cities in India, Including -
+ Amritsar, Adampur, Agra, Ahmedabad, Allahabad, Agartala, Aizawl, Akola, Amravati, Anand, Andaman Nikobar, Aurangabad, Baraily, Belgaum, Bharuch, Bhatinda, Bhavnagar, Bhilwara, Bhuj, Bihar, Biratnagar, Bathinda, Bhopal, Bikaner, Bokaro, Bhubaneshwar, Bagdogra, Bilaspur, Bhilai, Bangalore, Bareilly, Chennai, Calicut, Cochin, Cochin, Chamba, Chandigarh, Coimbatore, Cuttack, Dhule, Darjeeling, Delhi, Dehradun, Darbhanga, Dharamshala, Dibrugarh, Dimapur, Gaggle, Gandhidham, Gandhigram, Gangtok, Gorakhpur, Goa, Gorakhpur, Guntar, Gagal, Gwalior, Gaya, Guwahati, Ganganagar/Hanumangarh, Haldwani, Hirakud, Hyderabad, Haridwar, Indore, Jalandhar, Jammu, Jabalpur, Jaisalmer, Jamshedpur, Jhansi, Jalgaon, Jorhat, Jodhpur, Jaipur, Jagdalpur, Jamshedpur, Jamnagar, Khajuraho, Katihar, Kullu, Kolkata, Katak, Kota, Kanpur, Kandla, Katni, Kochin, Kohima, Kutch, Leh, Ladakh, Ludhiana, Lucknow, Madurai, Meerut, Mountabu, Mumbai, Madhubani, Madhurai, Manali, Manglore, Muzaffarpur, Mysuru, Nasik, Nagpur, Nainital, Nashik, Noida, Ooty, Patna, Pantnagar, Pathankot, Purnia, Port Blair, Pune, Panjim, Patiala, Pilibhit, Porbandar, Puri, Ranchi, Raipur, Rajahmundry, Raigarh, Rewa, Rourkela, Raigad, Rajkot, Rajnandgaon, Ratnagiri, Sagar, Satna, Solapur, Shilong, Siliguri, Surat, Srinagar, Shimla, Sarsawa/saharanpur, Satara, Sambalpur, Shillong, Silchar, Silchar, Sitapur, Thiruvananthapuram, Tejpur, Tinsikia, Tiruchirapalli, Trivandrum, Udaipur, Ujjain, Varanasi, Vidisha, Vadodara, Vellore, Vishakhapatnam; View All Cities
We Provide Air Ambulance Services from All Major Cities Worldwide, Including -
+ Abuja Air Ambulance , Almaty, Al Ain, Abuja, Abu Dhabi, Afghanistan, Addis Ababa, Bagram, Baghdad, Bali, Bangkok, Bahrain, Bahrain, Chittagong, Candy, Camp Bastion , Colombo, Dubai, Dhaka, Dammam, Doha, Europe, Houston, Karachi, Kampala, Kathmandu, Kandahar, Kuala Lumpur, Kabul, Kenya, Kuwait, Italy, Islamabad, Johor Behru, Lahore, Lagos, London, Mazar E sharif, Male, Muscat, Myanmar, Nairobi, New York, Phuket, Pakistan, Paris, Pokhara, Ras Al Khaimah, Riyadh, Rome, Russia, Singapore, Seattle, Spain, Tashkent, Tanzania, Uganda, USA, Washington, DC, View All Cities