Mumbai Air Ambulance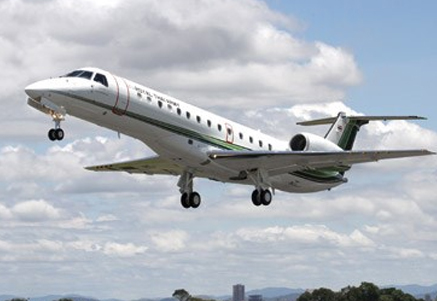 Mumbai, officially named Bombay until 1995, is the financial capital of India and the home of India's Bollywood film industry. Also called India's "maximum city", Mumbai is known for its extreme standards of living, fast paced lifestyle, and the making (or breaking) of dreams. It's a cosmopolitan and increasingly westernized city that's an important base for industry and foreign trade. This Mumbai guide is full of travel information and tips.

Mumbai's interesting history saw it ruled by the Portuguese for 125 years until, incredibly, it was given to the British as part of a wedding dowry. Catherine Braganza (the Princess of Portugal) married Charles II (the King of England) in 1662, and the city was included as a dowry gift. The British firstly developed Mumbai as a port, before embarking on extensive urban construction works in the early 1800s onwards. After India obtained Independence in 1947 and the British departed, a population boom followed, brought about by the lure of wealth and opportunities unavailable elsewhere in the country.
---
Airport Information **
(** The Content Provided here is only for Information purposes, Please check Airport Website for Most Updated & Recent Information)
Chhatrapati Shivaji International Airport (CSIA) (IATA: BOM, ICAO: VABB), formerly Sahar International Airport, is the primary international airport in Mumbai, India. It is second busiest airport in the country, and was ranked 48th busiest airport in world by Airports Council International in 2013.
Airlines
Destinations
Terminal
Air Arabia
Sharjah
2
Air China
Chengdu
2
Air France
Paris-Charles de Gaulle
2
Air India
Ahmedabad, Allahabad,
Aurangabad,Bangalore,
Bhopal, Bhubaneswar,
Chandigarh, Chennai,
Coimbatore,
Delhi, Goa,Hyderabad,
Indore, Jaipur,
Jamnagar,Jodhpur,
Kochi, Kolkata, Kozhikode
,Lucknow, Madurai,
Mangalore, Nagpur,
Raipur, Rajkot, Ranchi,
Thiruvananthapuram,Udaipur,
Varanasi, Visakhapatnam
1A
Air India
Abu Dhabi, Ahmedabad,
Bangkok-Suvarnabhumi,
Chennai, Delhi,
Dubai-International,
Goa, Hong Kong,
Hyderabad,Jeddah,
London-Heathrow, Muscat,
New York-JFK, Newark,
Riyadh, Shanghai-Pudong,
Singapore
2
Air India Express
Chennai, Doha,
Kochi, Kozhikode,
Kuala Lumpur,
Mangalore,
Thiruvananthapuram
2
Air Mauritius
Mauritius
2
Air Seychelles
Mahé
2
All Nippon Airways
Tokyo-Narita
2
Bangkok Airways
Bangkok-Suvarnabhumi
2
British Airways
London-Heathrow
2
Cathay Pacific
Hong Kong
2
Delta Air Lines
Amsterdam (ends 29 March 2015)[55]
2
EgyptAir
Cairo
2
El Al
Tel Aviv-Ben Gurion
2
Emirates
Dubai-International
2
Ethiopian Airlines
Addis Ababa
2
Etihad Airways
Abu Dhabi
2
flydubai
Dubai-International
2
GoAir
Ahmedabad, Bagdogra,
Bhubaneswar,Ranchi,
Bangalore,
Chandigarh, Chennai,
Delhi, Goa, Guwahati,
Jaipur, Jammu,
Kochi,Leh, Lucknow,
Nagpur, Srinagar,
Lucknow,Kolkata,
Port Blair, Pune
1A
Gulf Air
Bahrain
2
IndiGo
Ahmedabad, Bangalore,
Bhubaneswar,Chandigarh,
Chennai, Coimbatore,
Delhi, Goa,
Guwahati,
Hyderabad, Indore,
Jaipur, Jammu,
Kochi, Kolkata,
Kozhikode
(begins 2 January 2015),
Lucknow, Nagpur,
Patna, Raipur,
Srinagar,
Thiruvananthapuram, Vadodara,
Varanasi, Visakhapatnam
1B
IndiGo
Dubai-International, Muscat
2
Iran Air
Tehran-Imam Khomeini
2
Jet Airways
Ahmedabad, Amritsar,
Aurangabad,Bangalore,
Bagdogra, Bhavnagar,
Bhopal,Bhuj,
Chandigarh,
Chennai, Delhi,
Diu,
Goa,Guwahati,
Hyderabad,
Indore, Jaipur,
Jodhpur,Kochi,
Kolkata, Lucknow,
Mangalore, Nagpur,
Patna, Porbunder,
Pune, Ranchi,
Thiruvananthapuram, Udaipur,
Vadodara
1B
Jet Airways
Abu Dhabi, Bahrain,
Bangkok-Suvarnabhumi,
Brussels, Colombo-Bandarnaike,
Dammam,Dhaka, Doha,
Dubai-International,
Hong Kong,Jeddah,
Kathmandu, Kuwait,
London-Heathrow,
Muscat,
Newark,
Paris-Charles de Gaulle,
Riyadh, Singapore
2
Jet Airways operated byJetLite
Ahmedabad, Bangalore,
Coimbatore, Delhi,
Goa, Hyderabad,
Indore, Jammu,
Kozhikode,Kolkata,
Lucknow, Nagpur,
Raipur, Rajkot,Srinagar
1B
Kenya Airways
Nairobi-Kenyatta
2
Korean Air
Seoul-Incheon
2
Kuwait Airways
Kuwait
2
Lufthansa
Frankfurt, Munich
2
Malaysia Airlines
Kuala Lumpur
2
Malindo Air
Kuala Lumpur
2
Oman Air
Muscat
2
Pakistan International Airlines
Karachi
2
Qatar Airways
Doha
2
Saudia
Dammam, Jeddah,
Riyadh Seasonal: Madinah
2
Singapore Airlines
Singapore
2
South n Airways
Johannesburg-Tambo
2
SpiceJet
Agartala, Ahmedabad,
Amritsar, Bangalore,
Chandigarh,
Chennai, Coimbatore,
Delhi, Goa,Guwahati,
Hubli, Hyderabad,
Jabalpur, Jaipur,
Jammu,
Kochi, Kolkata,
Madurai, Mangalore,
Srinagar,
Surat, Thiruvananthapuram,
Varanasi, Visakhapatnam, Lucknow
1B
SpiceJet
Dubai-International
2
SriLankan Airlines
Colombo-Bandarnaike
2
Swiss International Air Lines
Zürich
2
Thai Airways
Bangkok-Suvarnabhumi
2
Turkish Airlines
Istanbul-Ataturk
2
United Airlines
Newark
2
Virgin Atlantic Airways
London-Heathrow (ends 1 February 2015)
2
Vistara
Delhi (begins 9 January 2015)
2
Yemenia
Aden, Sana'a
2
We Provide the Following Services from Mumbai :
» Air Ambulance Services from Mumbai
» Emergency Evacuation Services from Mumbai
» Ambulance Services from Mumbai
» Medical Ambulance Services from Mumbai
» Air Ambulance Charter Services from Mumbai
» Ground Ambulance Transfer from Mumbai
» Telephone Support Mumbai
» Medical Advice at Mumbai
» Air Ambulance Services from Mumbai
---
Air Ambulance Services From Mumbai
---
We Provide Air Ambulance Services from All Major Cities in India, Including -
+ Amritsar, Adampur, Agra, Ahmedabad, Allahabad, Agartala, Aizawl, Akola, Amravati, Anand, Andaman Nikobar, Aurangabad, Baraily, Belgaum, Bharuch, Bhatinda, Bhavnagar, Bhilwara, Bhuj, Bihar, Biratnagar, Bathinda, Bhopal, Bikaner, Bokaro, Bhubaneshwar, Bagdogra, Bilaspur, Bhilai, Bangalore, Bareilly, Chennai, Calicut, Cochin, Cochin, Chamba, Chandigarh, Coimbatore, Cuttack, Dhule, Darjeeling, Delhi, Dehradun, Darbhanga, Dharamshala, Dibrugarh, Dimapur, Gaggle, Gandhidham, Gandhigram, Gangtok, Gorakhpur, Goa, Gorakhpur, Guntar, Gagal, Gwalior, Gaya, Guwahati, Ganganagar/Hanumangarh, Haldwani, Hirakud, Hyderabad, Haridwar, Indore, Jalandhar, Jammu, Jabalpur, Jaisalmer, Jamshedpur, Jhansi, Jalgaon, Jorhat, Jodhpur, Jaipur, Jagdalpur, Jamshedpur, Jamnagar, Khajuraho, Katihar, Kullu, Kolkata, Katak, Kota, Kanpur, Kandla, Katni, Kochin, Kohima, Kutch, Leh, Ladakh, Ludhiana, Lucknow, Madurai, Meerut, Mountabu, Mumbai, Madhubani, Madhurai, Manali, Manglore, Muzaffarpur, Mysuru, Nasik, Nagpur, Nainital, Nashik, Noida, Ooty, Patna, Pantnagar, Pathankot, Purnia, Port Blair, Pune, Panjim, Patiala, Pilibhit, Porbandar, Puri, Ranchi, Raipur, Rajahmundry, Raigarh, Rewa, Rourkela, Raigad, Rajkot, Rajnandgaon, Ratnagiri, Sagar, Satna, Solapur, Shilong, Siliguri, Surat, Srinagar, Shimla, Sarsawa/saharanpur, Satara, Sambalpur, Shillong, Silchar, Silchar, Sitapur, Thiruvananthapuram, Tejpur, Tinsikia, Tiruchirapalli, Trivandrum, Udaipur, Ujjain, Varanasi, Vidisha, Vadodara, Vellore, Vishakhapatnam; View All Cities
We Provide Air Ambulance Services from All Major Cities Worldwide, Including -
+ Abuja Air Ambulance , Almaty, Al Ain, Abuja, Abu Dhabi, Afghanistan, Addis Ababa, Bagram, Baghdad, Bali, Bangkok, Bahrain, Bahrain, Chittagong, Candy, Camp Bastion , Colombo, Dubai, Dhaka, Dammam, Doha, Europe, Houston, Karachi, Kampala, Kathmandu, Kandahar, Kuala Lumpur, Kabul, Kenya, Kuwait, Italy, Islamabad, Johor Behru, Lahore, Lagos, London, Mazar E sharif, Male, Muscat, Myanmar, Nairobi, New York, Phuket, Pakistan, Paris, Pokhara, Ras Al Khaimah, Riyadh, Rome, Russia, Singapore, Seattle, Spain, Tashkent, Tanzania, Uganda, USA, Washington, DC, View All Cities