Jaisalmer Air Ambulance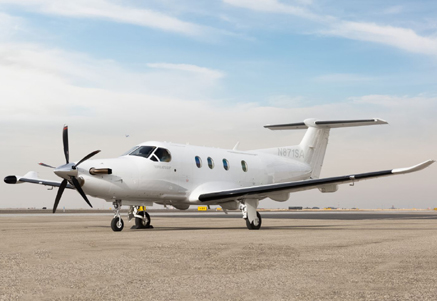 Rising from the heart of the Thar Desert like a golden mirage is the city of Jaisalmer. A commanding fort etched in yellow sandstone stands with all its awesome splendor, dominating the amber-hued city. The city has an interesting legend associated with it, according to which, lord Krishna- the head of Yadav clan foretold Arjuna that a remote descendent of the Yadav clan would build his kingdom atop the Trikuta Hill, His prophecy was fulfilled in 1156 AD. When Rawal Jaisal, a Bhatti Rajput abandoned his fort at Lodurva and founded a new capital Jaisalmer, perched on the Trikuta Hill Bhatti Rajputs of Jaisalmer were fedual chief who lived off the forced levy on the caravans laden with precious silks and spices that crossed the territory enroute Delhi-or Sind. These seems to be straight out of the "Tales of the Arabian Night ' still enchants.
---
Airport Information **
(** The Content Provided here is only for Information purposes, Please check Airport Website for Most Updated & Recent Information)
Jaisalmer Airport (IATA: JSA, ICAO: VIJR) is located 17 kilometres south-east of Jaisalmer in Rajasthan, India. The airport operates as a civil enclave on an Indian Air Force base. The airport has a single runway of 9,000 feet (2,700 m) in length and 150 feet (46 m) in width. Carriers that have previously flown to/from the airport include Vayudoot and Kingfisher Airlines.
We Provide the Following Services from Jaisalmer:
» Air Ambulance Services from Jaisalmer
» Emergency Evacuation Services from Jaisalmer
» Ambulance Services from Jaisalmer
» Medical Ambulance Services from Jaisalmer
» Air Ambulance Charter Services from Jaisalmer
» Ground Ambulance Transfer from Jaisalmer
» Telephone Support Jaisalmer
» Medical Advice at Jaisalmer
» Air Ambulance Services from Jaisalmer
---
Air Ambulance Services From Jaisalmer
---
We Provide Air Ambulance Services from All Major Cities in India, Including -
+ Amritsar, Adampur, Agra, Ahmedabad, Allahabad, Agartala, Aizawl, Akola, Amravati, Anand, Andaman Nikobar, Aurangabad, Baraily, Belgaum, Bharuch, Bhatinda, Bhavnagar, Bhilwara, Bhuj, Bihar, Biratnagar, Bathinda, Bhopal, Bikaner, Bokaro, Bhubaneshwar, Bagdogra, Bilaspur, Bhilai, Bangalore, Bareilly, Chennai, Calicut, Cochin, Cochin, Chamba, Chandigarh, Coimbatore, Cuttack, Dhule, Darjeeling, Delhi, Dehradun, Darbhanga, Dharamshala, Dibrugarh, Dimapur, Gaggle, Gandhidham, Gandhigram, Gangtok, Gorakhpur, Goa, Gorakhpur, Guntar, Gagal, Gwalior, Gaya, Guwahati, Ganganagar/Hanumangarh, Haldwani, Hirakud, Hyderabad, Haridwar, Indore, Jalandhar, Jammu, Jabalpur, Jaisalmer, Jamshedpur, Jhansi, Jalgaon, Jorhat, Jodhpur, Jaipur, Jagdalpur, Jamshedpur, Jamnagar, Khajuraho, Katihar, Kullu, Kolkata, Katak, Kota, Kanpur, Kandla, Katni, Kochin, Kohima, Kutch, Leh, Ladakh, Ludhiana, Lucknow, Madurai, Meerut, Mountabu, Mumbai, Madhubani, Madhurai, Manali, Manglore, Muzaffarpur, Mysuru, Nasik, Nagpur, Nainital, Nashik, Noida, Ooty, Patna, Pantnagar, Pathankot, Purnia, Port Blair, Pune, Panjim, Patiala, Pilibhit, Porbandar, Puri, Ranchi, Raipur, Rajahmundry, Raigarh, Rewa, Rourkela, Raigad, Rajkot, Rajnandgaon, Ratnagiri, Sagar, Satna, Solapur, Shilong, Siliguri, Surat, Srinagar, Shimla, Sarsawa/saharanpur, Satara, Sambalpur, Shillong, Silchar, Silchar, Sitapur, Thiruvananthapuram, Tejpur, Tinsikia, Tiruchirapalli, Trivandrum, Udaipur, Ujjain, Varanasi, Vidisha, Vadodara, Vellore, Vishakhapatnam; View All Cities
We Provide Air Ambulance Services from All Major Cities Worldwide, Including -
+ Abuja Air Ambulance , Almaty, Al Ain, Abuja, Abu Dhabi, Afghanistan, Addis Ababa, Bagram, Baghdad, Bali, Bangkok, Bahrain, Bahrain, Chittagong, Candy, Camp Bastion , Colombo, Dubai, Dhaka, Dammam, Doha, Europe, Houston, Karachi, Kampala, Kathmandu, Kandahar, Kuala Lumpur, Kabul, Kenya, Kuwait, Italy, Islamabad, Johor Behru, Lahore, Lagos, London, Mazar E sharif, Male, Muscat, Myanmar, Nairobi, New York, Phuket, Pakistan, Paris, Pokhara, Ras Al Khaimah, Riyadh, Rome, Russia, Singapore, Seattle, Spain, Tashkent, Tanzania, Uganda, USA, Washington, DC, View All Cities