Calicut Air Ambulance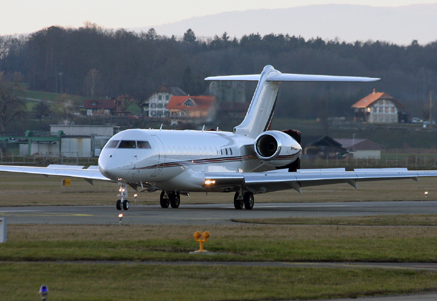 Calicut or Kozhikode is situated in the south Indian state of Kerala on the southwest coast of the Arabian Sea. The busy coastal city of Kozhikode / Calicut, holds an important place in the legend and history of Kerala. The place is historically famous as the Portuguese led by Vasco da Gama first landed in India, at Kappad near Kozhikode in 1498 AD. He was the first European to reach India via the sea route, around the southern cape of . Later the Dutch, French and British came for trade to the shores of Calicut. Kozhikode (Calicut) was the capital of the powerful Zamorins. This ancient commercial town of Kerala still maintains its commercial traditions.
---
Airport Information **
(** The Content Provided here is only for Information purposes, Please check Airport Website for Most Updated & Recent Information)
Calicut International Airport (IATA: CCJ, ICAO: VOCL), also known as Karipur Airport, is an International Airport serving the cities of Kozhikode and Malappuram in Kerala, India. The airport is located in Karipur about 25 km (16 mi) from Malappuram and 28 km (17 mi) from Kozhikode. The airport serves as an operating base for Air India Express. It is twelfth busiest airport in India in terms of overall passenger traffic.
Airlines
Destinations
Air Arabia
Sharjah
Air India
Coimbatore, Delhi, Dubai, Jeddah,
Mumbai, Riyadh, Sharjah,Kochi
Air India Express
Abu Dhabi, Al Ain, Bahrain, Dammam, Doha, Dubai, Kochi,
Kuwait,Mangalore,Muscat, Mumbai,
Salalah, Sharjah, Thiruvanathapuram
Baharin Air
Baharin
Emirates
Dubai
Etihad Airways
Abu Dhabi
IndiGo
Delhi, Dubai, Mumbai (all begin 1 January 2015)
Jet Airways
Dammam, Doha, Mumbai
Oman Air
Muscat
Qatar Airways
Doha
Saudia
Dammam, Jeddah, Riyadh
SpiceJet
Bangalore, Chennai, Hyderabad
We Provide the Following Services from Calicut :
» Air Ambulance Services from Calicut
» Emergency Evacuation Services from Calicut
» Ambulance Services from Calicut
» Medical Ambulance Services from Calicut
» Air Ambulance Charter Services from Calicut
» Ground Ambulance Transfer from Calicut p>
» Telephone Support Calicut
» Medical Advice at Calicut
» Air Ambulance Services from Calicut
---
Air Ambulance Services From Calicut
---
We Provide Air Ambulance Services from All Major Cities in India, Including -
+ Amritsar, Adampur, Agra, Ahmedabad, Allahabad, Agartala, Aizawl, Akola, Amravati, Anand, Andaman Nikobar, Aurangabad, Baraily, Belgaum, Bharuch, Bhatinda, Bhavnagar, Bhilwara, Bhuj, Bihar, Biratnagar, Bathinda, Bhopal, Bikaner, Bokaro, Bhubaneshwar, Bagdogra, Bilaspur, Bhilai, Bangalore, Bareilly, Chennai, Calicut, Cochin, Cochin, Chamba, Chandigarh, Coimbatore, Cuttack, Dhule, Darjeeling, Delhi, Dehradun, Darbhanga, Dharamshala, Dibrugarh, Dimapur, Gaggle, Gandhidham, Gandhigram, Gangtok, Gorakhpur, Goa, Gorakhpur, Guntar, Gagal, Gwalior, Gaya, Guwahati, Ganganagar/Hanumangarh, Haldwani, Hirakud, Hyderabad, Haridwar, Indore, Jalandhar, Jammu, Jabalpur, Jaisalmer, Jamshedpur, Jhansi, Jalgaon, Jorhat, Jodhpur, Jaipur, Jagdalpur, Jamshedpur, Jamnagar, Khajuraho, Katihar, Kullu, Kolkata, Katak, Kota, Kanpur, Kandla, Katni, Kochin, Kohima, Kutch, Leh, Ladakh, Ludhiana, Lucknow, Madurai, Meerut, Mountabu, Mumbai, Madhubani, Madhurai, Manali, Manglore, Muzaffarpur, Mysuru, Nasik, Nagpur, Nainital, Nashik, Noida, Ooty, Patna, Pantnagar, Pathankot, Purnia, Port Blair, Pune, Panjim, Patiala, Pilibhit, Porbandar, Puri, Ranchi, Raipur, Rajahmundry, Raigarh, Rewa, Rourkela, Raigad, Rajkot, Rajnandgaon, Ratnagiri, Sagar, Satna, Solapur, Shilong, Siliguri, Surat, Srinagar, Shimla, Sarsawa/saharanpur, Satara, Sambalpur, Shillong, Silchar, Silchar, Sitapur, Thiruvananthapuram, Tejpur, Tinsikia, Tiruchirapalli, Trivandrum, Udaipur, Ujjain, Varanasi, Vidisha, Vadodara, Vellore, Vishakhapatnam; View All Cities
We Provide Air Ambulance Services from All Major Cities Worldwide, Including -
+ Abuja Air Ambulance , Almaty, Al Ain, Abuja, Abu Dhabi, Afghanistan, Addis Ababa, Bagram, Baghdad, Bali, Bangkok, Bahrain, Bahrain, Chittagong, Candy, Camp Bastion , Colombo, Dubai, Dhaka, Dammam, Doha, Europe, Houston, Karachi, Kampala, Kathmandu, Kandahar, Kuala Lumpur, Kabul, Kenya, Kuwait, Italy, Islamabad, Johor Behru, Lahore, Lagos, London, Mazar E sharif, Male, Muscat, Myanmar, Nairobi, New York, Phuket, Pakistan, Paris, Pokhara, Ras Al Khaimah, Riyadh, Rome, Russia, Singapore, Seattle, Spain, Tashkent, Tanzania, Uganda, USA, Washington, DC, View All Cities