Jaipur Air Ambulance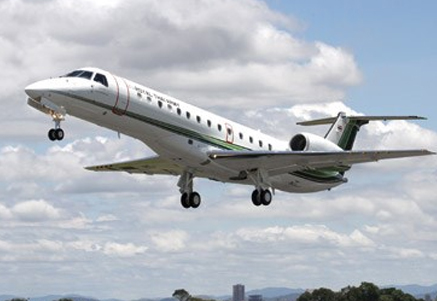 Settled in the rugged hills of the Aravallis, Jaipur is the pristine jewel in the desert sands of Rajasthan. Jaipur is as remarkable for its marvellous architecture and town planning as it is for the lively spirit of the people who inhabit it. The city presents a unique synthesis of culture that has to be experienced in order to be appreciated. With its origin buried deep into the pages of history, the city still exudes a magical old world charm; an aroma of chivalry and romance is evident, despit having evolved into a city that is the hub of modern commercial activity in the region. Tell-tale signs of the glorious past and regal splendour of the city lie strewn across with gay abandon.
---
Airport Information **
(** The Content Provided here is only for Information purposes, Please check Airport Website for Most Updated & Recent Information)
Jaipur Airport (IATA: JAI, ICAO: VIJP) is in the southern suburb of Sanganer, 13 km (8.1 mi) from Jaipur, the capital of the Indian state of Rajasthan. Jaipur airport is the only international airport in the state of Rajasthan. It was granted the status of international airport on 29 December 2005.
Airlines
Destinations
Terminal
Air Arabia
Sharjah
2
Air Asia India
Bangalore
2
Air Costa
Bangalore,
Chennai
2
Air India
Mumbai,
Delhi
2
Air India Express
Dubai
2
Etihad Airways
Abu Dhabi
2
GoAir
Bhubaneswar,
Mumbai
2
IndiGo
Bangalore,
Jammu,
Kolkata,
Mumbai, Lucknow
(Starts 23th Feb 2015)
2
Jet Airways
Bangalore, Delhi,
Lucknow, Mumbai
2
JetKonnect
Delhi
2
Oman Air
Muscat
2
SpiceJet
Delhi,
Jammu
2
We Provide the Following Services from Jaipur:
» Air Ambulance Services from Jaipur
» Emergency Evacuation Services from Jaipur
» Ambulance Services from Jaipur
» Medical Ambulance Services from Jaipur
» Air Ambulance Charter Services from Jaipur
» Ground Ambulance Transfer from Jaipur
» Telephone Support Jaipur
» Medical Advice at Jaipur
» Air Ambulance Services from Jaipur
---
Air Ambulance Services From Jaipur
---
We Provide Air Ambulance Services from All Major Cities in India, Including -
+ Amritsar, Adampur, Agra, Ahmedabad, Allahabad, Agartala, Aizawl, Akola, Amravati, Anand, Andaman Nikobar, Aurangabad, Baraily, Belgaum, Bharuch, Bhatinda, Bhavnagar, Bhilwara, Bhuj, Bihar, Biratnagar, Bathinda, Bhopal, Bikaner, Bokaro, Bhubaneshwar, Bagdogra, Bilaspur, Bhilai, Bangalore, Bareilly, Chennai, Calicut, Cochin, Cochin, Chamba, Chandigarh, Coimbatore, Cuttack, Dhule, Darjeeling, Delhi, Dehradun, Darbhanga, Dharamshala, Dibrugarh, Dimapur, Gaggle, Gandhidham, Gandhigram, Gangtok, Gorakhpur, Goa, Gorakhpur, Guntar, Gagal, Gwalior, Gaya, Guwahati, Ganganagar/Hanumangarh, Haldwani, Hirakud, Hyderabad, Haridwar, Indore, Jalandhar, Jammu, Jabalpur, Jaisalmer, Jamshedpur, Jhansi, Jalgaon, Jorhat, Jodhpur, Jaipur, Jagdalpur, Jamshedpur, Jamnagar, Khajuraho, Katihar, Kullu, Kolkata, Katak, Kota, Kanpur, Kandla, Katni, Kochin, Kohima, Kutch, Leh, Ladakh, Ludhiana, Lucknow, Madurai, Meerut, Mountabu, Mumbai, Madhubani, Madhurai, Manali, Manglore, Muzaffarpur, Mysuru, Nasik, Nagpur, Nainital, Nashik, Noida, Ooty, Patna, Pantnagar, Pathankot, Purnia, Port Blair, Pune, Panjim, Patiala, Pilibhit, Porbandar, Puri, Ranchi, Raipur, Rajahmundry, Raigarh, Rewa, Rourkela, Raigad, Rajkot, Rajnandgaon, Ratnagiri, Sagar, Satna, Solapur, Shilong, Siliguri, Surat, Srinagar, Shimla, Sarsawa/saharanpur, Satara, Sambalpur, Shillong, Silchar, Silchar, Sitapur, Thiruvananthapuram, Tejpur, Tinsikia, Tiruchirapalli, Trivandrum, Udaipur, Ujjain, Varanasi, Vidisha, Vadodara, Vellore, Vishakhapatnam; View All Cities
We Provide Air Ambulance Services from All Major Cities Worldwide, Including -
+ Abuja Air Ambulance , Almaty, Al Ain, Abuja, Abu Dhabi, Afghanistan, Addis Ababa, Bagram, Baghdad, Bali, Bangkok, Bahrain, Bahrain, Chittagong, Candy, Camp Bastion , Colombo, Dubai, Dhaka, Dammam, Doha, Europe, Houston, Karachi, Kampala, Kathmandu, Kandahar, Kuala Lumpur, Kabul, Kenya, Kuwait, Italy, Islamabad, Johor Behru, Lahore, Lagos, London, Mazar E sharif, Male, Muscat, Myanmar, Nairobi, New York, Phuket, Pakistan, Paris, Pokhara, Ras Al Khaimah, Riyadh, Rome, Russia, Singapore, Seattle, Spain, Tashkent, Tanzania, Uganda, USA, Washington, DC, View All Cities