Bathinda Air Ambulance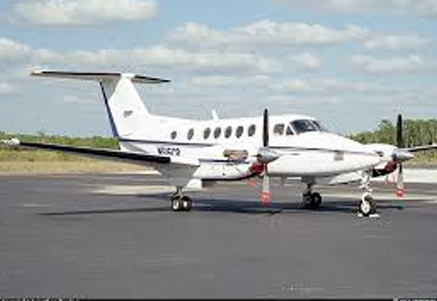 Bathinda or Bhatinda, named after the Bhati Rajput kings, is one of the oldest cities in Punjab and the current administrative headquarters of Bathinda District. It is situated in north-western India in the Malwa (Punjab) Region. Courtesy to two artificial lakes in the city, Bathinda is also known as "The city of Lakes". Bathinda is a historical city. It was associated with the imprisonment of first woman emperor of India, Razia Sultan in 1239 in the fort here.

It is home to two modern thermal power plants, a fertilizer plant, a large oil refinery, a Zoo, and the Qila Mubarak fort. Bathinda is one of the biggest food grain and cotton markets in northern India, and the area around Bathinda has become a large grape growing area. Bathinda's railway station is one of the biggest railway junctions in the country and is currently undergoing a project for modernization. The Multinational Corporation Pepsi processes horticultural products grown in Bathinda. It is considered one of the best cities in Punjab for education.
---
Airport Information **
(** The Content Provided here is only for Information purposes, Please check Airport Website for Most Updated & Recent Information)
Bathinda Airport (IATA: BUP, ICAO: VIBT) is a civil enclave at the Bhisiana Air Force Station of the Indian Air Force. The domestic air terminal is being built near Virk Kalan village, 20 kilometres northwest of Bhatinda, Punjab, India.

The Airports Authority of India has constructed the Bathinda civil enclave at a cost of Rs 25 crore on 42 acres of land. The apron will accommodate two ATR 42 type of aircraft simultaneously while the glass and steel terminal building will feature a VIP lounge, two check-in counters, a 30-seater security hold and two conveyor belts. A parking lot for 25 cars is also being constructed.
We Provide the Following Services from Bathinda:
» Air Ambulance Services from Bathinda
» Emergency Evacuation Services from Bathinda
» Ambulance Services from Bathinda
» Medical Ambulance Services from Bathinda
» Air Ambulance Charter Services from Bathinda
» Ground Ambulance Transfer from Bathindap>
» Telephone Support Bathinda
» Medical Advice at Bathinda
» Air Ambulance Services from Bathinda
---
Air Ambulance Services From Bathinda
---
We Provide Air Ambulance Services from All Major Cities in India, Including -
+ Amritsar, Adampur, Agra, Ahmedabad, Allahabad, Agartala, Aizawl, Akola, Amravati, Anand, Andaman Nikobar, Aurangabad, Baraily, Belgaum, Bharuch, Bhatinda, Bhavnagar, Bhilwara, Bhuj, Bihar, Biratnagar, Bathinda, Bhopal, Bikaner, Bokaro, Bhubaneshwar, Bagdogra, Bilaspur, Bhilai, Bangalore, Bareilly, Chennai, Calicut, Cochin, Cochin, Chamba, Chandigarh, Coimbatore, Cuttack, Dhule, Darjeeling, Delhi, Dehradun, Darbhanga, Dharamshala, Dibrugarh, Dimapur, Gaggle, Gandhidham, Gandhigram, Gangtok, Gorakhpur, Goa, Gorakhpur, Guntar, Gagal, Gwalior, Gaya, Guwahati, Ganganagar/Hanumangarh, Haldwani, Hirakud, Hyderabad, Haridwar, Indore, Jalandhar, Jammu, Jabalpur, Jaisalmer, Jamshedpur, Jhansi, Jalgaon, Jorhat, Jodhpur, Jaipur, Jagdalpur, Jamshedpur, Jamnagar, Khajuraho, Katihar, Kullu, Kolkata, Katak, Kota, Kanpur, Kandla, Katni, Kochin, Kohima, Kutch, Leh, Ladakh, Ludhiana, Lucknow, Madurai, Meerut, Mountabu, Mumbai, Madhubani, Madhurai, Manali, Manglore, Muzaffarpur, Mysuru, Nasik, Nagpur, Nainital, Nashik, Noida, Ooty, Patna, Pantnagar, Pathankot, Purnia, Port Blair, Pune, Panjim, Patiala, Pilibhit, Porbandar, Puri, Ranchi, Raipur, Rajahmundry, Raigarh, Rewa, Rourkela, Raigad, Rajkot, Rajnandgaon, Ratnagiri, Sagar, Satna, Solapur, Shilong, Siliguri, Surat, Srinagar, Shimla, Sarsawa/saharanpur, Satara, Sambalpur, Shillong, Silchar, Silchar, Sitapur, Thiruvananthapuram, Tejpur, Tinsikia, Tiruchirapalli, Trivandrum, Udaipur, Ujjain, Varanasi, Vidisha, Vadodara, Vellore, Vishakhapatnam; View All Cities
We Provide Air Ambulance Services from All Major Cities Worldwide, Including -
+ Abuja Air Ambulance , Almaty, Al Ain, Abuja, Abu Dhabi, Afghanistan, Addis Ababa, Bagram, Baghdad, Bali, Bangkok, Bahrain, Bahrain, Chittagong, Candy, Camp Bastion , Colombo, Dubai, Dhaka, Dammam, Doha, Europe, Houston, Karachi, Kampala, Kathmandu, Kandahar, Kuala Lumpur, Kabul, Kenya, Kuwait, Italy, Islamabad, Johor Behru, Lahore, Lagos, London, Mazar E sharif, Male, Muscat, Myanmar, Nairobi, New York, Phuket, Pakistan, Paris, Pokhara, Ras Al Khaimah, Riyadh, Rome, Russia, Singapore, Seattle, Spain, Tashkent, Tanzania, Uganda, USA, Washington, DC, View All Cities