Shimla Air Ambulance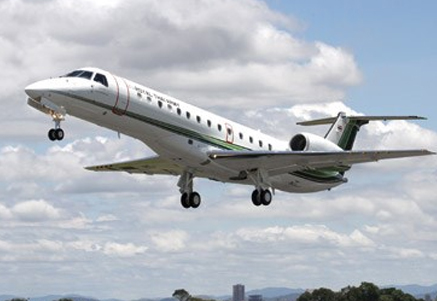 Saharanpur is situated between the Ganges and the Yamuna, the holy rivers of India. One of the major district of the state of Uttar Pradesh, in northern India, the history of Saharanpur dates back from 2000 B.C. It was part of the Indus Valley civilization later to be ruled by the Aryan Kings. The Mughals took over in the 1300's and it became the administrative hub and summer resort of the Mughal Empire. In the year 1803 the British took over from the Mughals later to be ousted after the Mutiny of 1857.

Saharanpur, now, has become the primary road and railway junction of Uttar Pradesh. Apart from being the major agricultural market, it also features in the world map as one of the foremost manufacturer of wood products and handicrafts.

Saharanpur is a city in the Indian state of Uttar Pradesh with a rich heritage and culture. Founded by Shah Ranveer Singh the city got its name after the Sufi saint Shah Harun Chisti. The Mughal emperor Akbar established his administration in the city of Saharanpur. The city is between the Ganges and Yamuna river with the Shivalik Hills to the north giving this city a majestic look. The population of Saharanpur is a mix of Hindu and Muslim and Christian communities who have their antecedents in the various Hindu, Muslim and the English rulers who ruled the city.

The city has a culture and cuisine which has been adopted from the various dynasties that ruled over the city all along its history. The cuisine of Saharanpur is a mix of Mughlai and Indian (vegetarian). The Mughal dynasty under 'Akbar the Great till Aurangzeb has left a lasting impression on the cuisine and culture of the city. The city also inherits its cuisine to the Indian rulers who ruled Saharanpur. Some of the Hindu dynasties who ruled Saharanpur were the Ayuddha Dynasty and the Gurjar Pratihar dynasty. These dynasties under Hindu kings have also left their mark on the cuisine of Saharanpur which is predominantly vegetarian and consists of milk products, vegetables and fruits. Saharanpur is famous for its sugar and mangoes. Over 500 varieties of mangoes are grown here and exported globally.
---
Airport Information **
(** The Content Provided here is only for Information purposes, Please check Airport Website for Most Updated & Recent Information)
Sarsawa Air Force Station is located approximately 12 km (7.5 mi) from Saharanpur City, Uttar Pradesh, India. It belongs to the Western Air Command. Though the sole user of this airport is the Indian Air Force, it does handle civilian flights on a regular basis for VIP transport to Saharanpur.

Under No. 30 Wing IAF, residents in 2011 included No. 117 and 152 Helicopter Units flying Mil Mi-17s.
We Provide the Following Services from Saharanpur:
» Air Ambulance Services from Saharanpur
» Emergency Evacuation Services from Saharanpur
» Ambulance Services from Saharanpur
» Medical Ambulance Services from Saharanpur
» Air Ambulance Charter Services from Saharanpur
» Ground Ambulance Transfer from Saharanpur
» Telephone Support Saharanpur
» Medical Advice at Saharanpur
» Air Ambulance Services from Saharanpur
---
Air Ambulance Services From Saharanpur
---
We Provide Air Ambulance Services from All Major Cities in India, Including -
+ Amritsar, Adampur, Agra, Ahmedabad, Allahabad, Agartala, Aizawl, Akola, Amravati, Anand, Andaman Nikobar, Aurangabad, Baraily, Belgaum, Bharuch, Bhatinda, Bhavnagar, Bhilwara, Bhuj, Bihar, Biratnagar, Bathinda, Bhopal, Bikaner, Bokaro, Bhubaneshwar, Bagdogra, Bilaspur, Bhilai, Bangalore, Bareilly, Chennai, Calicut, Cochin, Cochin, Chamba, Chandigarh, Coimbatore, Cuttack, Dhule, Darjeeling, Delhi, Dehradun, Darbhanga, Dharamshala, Dibrugarh, Dimapur, Gaggle, Gandhidham, Gandhigram, Gangtok, Gorakhpur, Goa, Gorakhpur, Guntar, Gagal, Gwalior, Gaya, Guwahati, Ganganagar/Hanumangarh, Haldwani, Hirakud, Hyderabad, Haridwar, Indore, Jalandhar, Jammu, Jabalpur, Jaisalmer, Jamshedpur, Jhansi, Jalgaon, Jorhat, Jodhpur, Jaipur, Jagdalpur, Jamshedpur, Jamnagar, Khajuraho, Katihar, Kullu, Kolkata, Katak, Kota, Kanpur, Kandla, Katni, Kochin, Kohima, Kutch, Leh, Ladakh, Ludhiana, Lucknow, Madurai, Meerut, Mountabu, Mumbai, Madhubani, Madhurai, Manali, Manglore, Muzaffarpur, Mysuru, Nasik, Nagpur, Nainital, Nashik, Noida, Ooty, Patna, Pantnagar, Pathankot, Purnia, Port Blair, Pune, Panjim, Patiala, Pilibhit, Porbandar, Puri, Ranchi, Raipur, Rajahmundry, Raigarh, Rewa, Rourkela, Raigad, Rajkot, Rajnandgaon, Ratnagiri, Sagar, Satna, Solapur, Shilong, Siliguri, Surat, Srinagar, Shimla, Sarsawa/saharanpur, Satara, Sambalpur, Shillong, Silchar, Silchar, Sitapur, Thiruvananthapuram, Tejpur, Tinsikia, Tiruchirapalli, Trivandrum, Udaipur, Ujjain, Varanasi, Vidisha, Vadodara, Vellore, Vishakhapatnam; View All Cities
We Provide Air Ambulance Services from All Major Cities Worldwide, Including -
+ Abuja Air Ambulance , Almaty, Al Ain, Abuja, Abu Dhabi, Afghanistan, Addis Ababa, Bagram, Baghdad, Bali, Bangkok, Bahrain, Bahrain, Chittagong, Candy, Camp Bastion , Colombo, Dubai, Dhaka, Dammam, Doha, Europe, Houston, Karachi, Kampala, Kathmandu, Kandahar, Kuala Lumpur, Kabul, Kenya, Kuwait, Italy, Islamabad, Johor Behru, Lahore, Lagos, London, Mazar E sharif, Male, Muscat, Myanmar, Nairobi, New York, Phuket, Pakistan, Paris, Pokhara, Ras Al Khaimah, Riyadh, Rome, Russia, Singapore, Seattle, Spain, Tashkent, Tanzania, Uganda, USA, Washington, DC, View All Cities