Guntur Air Ambulance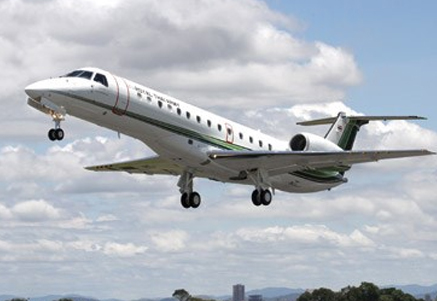 Guntur is a district in the Indian state of Andhra Pradesh on the east coast of Bay of Bengal. The district has a coastline of around 100 kilo meters. Guntur City is the largest city in the district and administrative center of Guntur District. The district is a major center for learning, it has one of the largest universities of India, Acharya Nagarjuna University.

Guntur district covers an area of 11,391 sq.km, and has a population of 4,465,144 of which 28.80% is urban as of 2001. The Krishna River forms the northeastern and eastern boundary of the district, separating Guntur District from Krishna District. The district is bounded on the southeast by the Bay of Bengal, on the south by Prakasam District, on the west by Mahbubnagar District, and on the northwest by Nalgonda District.

It is divided into 57 mandals as listed below for the ease of administration and taking governance closer to the people. Paddy, tobacco, cotton and chillies are the main agricultural products cultivated in the district. Places of historical importance in Guntur District are Amaravathi, Ponnur, Bhattiprolu, Kotappakonda, Undavalli caves, Gurazala, Macherla and the archeological museum in Guntur.
We Provide the Following Services from Guntur :
» Air Ambulance Services from Guntur
» Emergency Evacuation Services from Guntur
» Ambulance Services from Guntur
» Medical Ambulance Services from Guntur
» Air Ambulance Charter Services from Guntur
» Ground Ambulance Transfer from Guntur p>
» Telephone Support Guntur
» Medical Advice at Guntur
» Air Ambulance Services from Guntur
---
Air Ambulance Services From Guntur
---
We Provide Air Ambulance Services from All Major Cities in India, Including -
+ Amritsar, Adampur, Agra, Ahmedabad, Allahabad, Agartala, Aizawl, Akola, Amravati, Anand, Andaman Nikobar, Aurangabad, Baraily, Belgaum, Bharuch, Bhatinda, Bhavnagar, Bhilwara, Bhuj, Bihar, Biratnagar, Bathinda, Bhopal, Bikaner, Bokaro, Bhubaneshwar, Bagdogra, Bilaspur, Bhilai, Bangalore, Bareilly, Chennai, Calicut, Cochin, Cochin, Chamba, Chandigarh, Coimbatore, Cuttack, Dhule, Darjeeling, Delhi, Dehradun, Darbhanga, Dharamshala, Dibrugarh, Dimapur, Gaggle, Gandhidham, Gandhigram, Gangtok, Gorakhpur, Goa, Gorakhpur, Guntar, Gagal, Gwalior, Gaya, Guwahati, Ganganagar/Hanumangarh, Haldwani, Hirakud, Hyderabad, Haridwar, Indore, Jalandhar, Jammu, Jabalpur, Jaisalmer, Jamshedpur, Jhansi, Jalgaon, Jorhat, Jodhpur, Jaipur, Jagdalpur, Jamshedpur, Jamnagar, Khajuraho, Katihar, Kullu, Kolkata, Katak, Kota, Kanpur, Kandla, Katni, Kochin, Kohima, Kutch, Leh, Ladakh, Ludhiana, Lucknow, Madurai, Meerut, Mountabu, Mumbai, Madhubani, Madhurai, Manali, Manglore, Muzaffarpur, Mysuru, Nasik, Nagpur, Nainital, Nashik, Noida, Ooty, Patna, Pantnagar, Pathankot, Purnia, Port Blair, Pune, Panjim, Patiala, Pilibhit, Porbandar, Puri, Ranchi, Raipur, Rajahmundry, Raigarh, Rewa, Rourkela, Raigad, Rajkot, Rajnandgaon, Ratnagiri, Sagar, Satna, Solapur, Shilong, Siliguri, Surat, Srinagar, Shimla, Sarsawa/saharanpur, Satara, Sambalpur, Shillong, Silchar, Silchar, Sitapur, Thiruvananthapuram, Tejpur, Tinsikia, Tiruchirapalli, Trivandrum, Udaipur, Ujjain, Varanasi, Vidisha, Vadodara, Vellore, Vishakhapatnam; View All Cities
We Provide Air Ambulance Services from All Major Cities Worldwide, Including -
+ Abuja Air Ambulance , Almaty, Al Ain, Abuja, Abu Dhabi, Afghanistan, Addis Ababa, Bagram, Baghdad, Bali, Bangkok, Bahrain, Bahrain, Chittagong, Candy, Camp Bastion , Colombo, Dubai, Dhaka, Dammam, Doha, Europe, Houston, Karachi, Kampala, Kathmandu, Kandahar, Kuala Lumpur, Kabul, Kenya, Kuwait, Italy, Islamabad, Johor Behru, Lahore, Lagos, London, Mazar E sharif, Male, Muscat, Myanmar, Nairobi, New York, Phuket, Pakistan, Paris, Pokhara, Ras Al Khaimah, Riyadh, Rome, Russia, Singapore, Seattle, Spain, Tashkent, Tanzania, Uganda, USA, Washington, DC, View All Cities