Vishakhapatnam Air Ambulance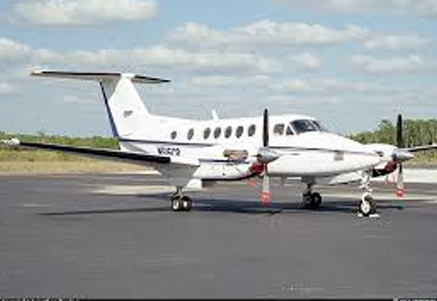 Visakhapatnam was named after the God of valour, Visakha. Once a small fishing village, it formed part of the Kalinga empire, under Ashoka in 260 B.C., passing successively from the Andhra kings of Vengi to the Pallavas, Cholas and Gangas.

In the 15th century, Visakhapatnam became part of the Vijayanagar empire. It was transformed into a port town under the British. Now a bustling industrial and commercial city, it is the site of the country's largest ship building yard.

The most famous landmark at Visakhapatnam is the Dolphin's Nose, a rocky promontory in the port, 358 m high. The Ramakrishna Mission Beach, one of the loveliest on the east coast and Rishikonda, another beautiful beach, are popular with tourists.
---
Airport Information **
(** The Content Provided here is only for Information purposes, Please check Airport Website for Most Updated & Recent Information)
Visakhapatnam Airport(IATA: VTZ, ICAO: VOVZ) is a customs airport serving the Visakhapatnam District of Andhra Pradesh, India. It is approximately 12 km (7.5 mi) from Visakhapatnam. It operates as a civil enclave on an Indian Navy airfield. The airport has experienced mass growth in the last decade, with the construction of a new terminal and runway, and the implementation of international routes to Dubai and Singapore. The airport has an air traffic control system managed by the Navy. Its new terminal building, inaugurated in February 2009, has three jet bridges.
Airlines
Destinations
Air Costa
Bengaluru, Hyderabad,
Chennai, Vijayawada,
Tirupati
Air India
Delhi , Dubai,
Hyderabad, Mumbai,
Raipur
IndiGo
Bengaluru, Bhubaneswar,
Chennai, Hyderabad,
Kolkata, Mumbai,
Delhi
Malindo Air
Kuala Lumpur
(begins 15 February 2015)
Silk Air
Singapore
SpiceJet
Bengaluru, Chennai,
Delhi, Hyderabad,
Mumbai, Jammu
We Provide the Following Services from Vishakhapatnam:
» Air Ambulance Services from Vishakhapatnam
» Emergency Evacuation Services from Vishakhapatnam
» Ambulance Services from Vishakhapatnam
» Medical Ambulance Services from Vishakhapatnam
» Air Ambulance Charter Services from Vishakhapatnam
» Ground Ambulance Transfer from Vishakhapatnam
» Telephone Support Vishakhapatnam
» Medical Advice at Vishakhapatnam
» Air Ambulance Services from Vishakhapatnam
---
Air Ambulance Services From Vishakhapatnam
---
We Provide Air Ambulance Services from All Major Cities in India, Including -
+ Amritsar, Adampur, Agra, Ahmedabad, Allahabad, Agartala, Aizawl, Akola, Amravati, Anand, Andaman Nikobar, Aurangabad, Baraily, Belgaum, Bharuch, Bhatinda, Bhavnagar, Bhilwara, Bhuj, Bihar, Biratnagar, Bathinda, Bhopal, Bikaner, Bokaro, Bhubaneshwar, Bagdogra, Bilaspur, Bhilai, Bangalore, Bareilly, Chennai, Calicut, Cochin, Cochin, Chamba, Chandigarh, Coimbatore, Cuttack, Dhule, Darjeeling, Delhi, Dehradun, Darbhanga, Dharamshala, Dibrugarh, Dimapur, Gaggle, Gandhidham, Gandhigram, Gangtok, Gorakhpur, Goa, Gorakhpur, Guntar, Gagal, Gwalior, Gaya, Guwahati, Ganganagar/Hanumangarh, Haldwani, Hirakud, Hyderabad, Haridwar, Indore, Jalandhar, Jammu, Jabalpur, Jaisalmer, Jamshedpur, Jhansi, Jalgaon, Jorhat, Jodhpur, Jaipur, Jagdalpur, Jamshedpur, Jamnagar, Khajuraho, Katihar, Kullu, Kolkata, Katak, Kota, Kanpur, Kandla, Katni, Kochin, Kohima, Kutch, Leh, Ladakh, Ludhiana, Lucknow, Madurai, Meerut, Mountabu, Mumbai, Madhubani, Madhurai, Manali, Manglore, Muzaffarpur, Mysuru, Nasik, Nagpur, Nainital, Nashik, Noida, Ooty, Patna, Pantnagar, Pathankot, Purnia, Port Blair, Pune, Panjim, Patiala, Pilibhit, Porbandar, Puri, Ranchi, Raipur, Rajahmundry, Raigarh, Rewa, Rourkela, Raigad, Rajkot, Rajnandgaon, Ratnagiri, Sagar, Satna, Solapur, Shilong, Siliguri, Surat, Srinagar, Shimla, Sarsawa/saharanpur, Satara, Sambalpur, Shillong, Silchar, Silchar, Sitapur, Thiruvananthapuram, Tejpur, Tinsikia, Tiruchirapalli, Trivandrum, Udaipur, Ujjain, Varanasi, Vidisha, Vadodara, Vellore, Vishakhapatnam; View All Cities
We Provide Air Ambulance Services from All Major Cities Worldwide, Including -
+ Abuja Air Ambulance , Almaty, Al Ain, Abuja, Abu Dhabi, Afghanistan, Addis Ababa, Bagram, Baghdad, Bali, Bangkok, Bahrain, Bahrain, Chittagong, Candy, Camp Bastion , Colombo, Dubai, Dhaka, Dammam, Doha, Europe, Houston, Karachi, Kampala, Kathmandu, Kandahar, Kuala Lumpur, Kabul, Kenya, Kuwait, Italy, Islamabad, Johor Behru, Lahore, Lagos, London, Mazar E sharif, Male, Muscat, Myanmar, Nairobi, New York, Phuket, Pakistan, Paris, Pokhara, Ras Al Khaimah, Riyadh, Rome, Russia, Singapore, Seattle, Spain, Tashkent, Tanzania, Uganda, USA, Washington, DC, View All Cities