Dehradun Air Ambulance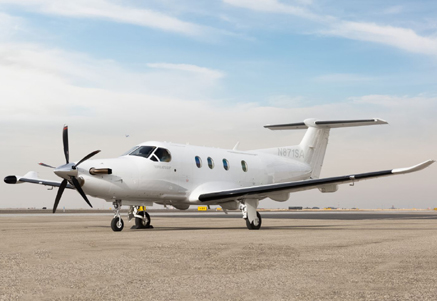 Nestled in the mountain of the Himalaya, Dehradun in one of the odlest cities of India. Also known as the Abode of Drona , Dehradun has always been an important centre of the Garhwal rulers which was captured by the British . the headuarters of many National Institute like ONGC , Servey of India , I.I.P. etc. are located in the city . Dehradun has a string of premier educational institutes like the forest Research Institute, Rashtriya Indian Military College and the Indian Milirary Academy.

It is favoured tourist destination as it attracts tourists, piligrims and enthusiasts From various walks of life to its serene environs. Add to this the abundance of special Basmati rice, tea and leechi gardens which contribute in turning the city into a paradise.
---
Airport Information **
(** The Content Provided here is only for Information purposes, Please check Airport Website for Most Updated & Recent Information)
Jolly Grant Airport, (IATA: DED, ICAO: VIDN) also known as Dehradun Airport, is located about 22 km (12 nmi; 14 mi) southeast of Dehradun, Uttarakhand, India. Nestled in the foothills of the Himalayas, the airport resumed commercial operations on 30 March 2008 after a runway extension to accommodate larger aircraft. A new terminal building was inaugurated in February 2009. Located 20 km (12 mi) from the holy city of Rishikesh, and 30 km (19 mi) from Haridwar, the airport allows easy access to the region. It is approximately a 20 minutes drive to the town of Rishikesh and 45 minutes to Haridwar and Dehradun.

Jolly Grant airport became the center of operations for rescue effort in evacuating pilgrims from Kedarnath and the surrounding pilgrimage sites during the 2013 Uttarakhand floods. The airport, which used to handle 16 flights a day, had to handle more than 100 daily aircraft movements on some days mostly comprising Indian Air Force aircraft, Chartered flights and private jets ferrying VIPs.
Airlines
Destinations
Air India Regional
Delhi, Lucknow
Jet Airways
Delhi, Mumbai,
Banglore,
Thiruvananthapuram
SpiceJet
Delhi
Ventura AirConnect
Lucknow
We Provide the Following Services from Dehradun :
» Air Ambulance Services from Dehradun
» Emergency Evacuation Services from Dehradun
» Ambulance Services from Dehradun
» Medical Ambulance Services from Dehradun
» Air Ambulance Charter Services from Dehradun
» Ground Ambulance Transfer from Dehradun p>
» Telephone Support Dehradun
» Medical Advice at Dehradun
» Air Ambulance Services from Dehradun
---
Air Ambulance Services From Dehradun
---
We Provide Air Ambulance Services from All Major Cities in India, Including -
+ Amritsar, Adampur, Agra, Ahmedabad, Allahabad, Agartala, Aizawl, Akola, Amravati, Anand, Andaman Nikobar, Aurangabad, Baraily, Belgaum, Bharuch, Bhatinda, Bhavnagar, Bhilwara, Bhuj, Bihar, Biratnagar, Bathinda, Bhopal, Bikaner, Bokaro, Bhubaneshwar, Bagdogra, Bilaspur, Bhilai, Bangalore, Bareilly, Chennai, Calicut, Cochin, Cochin, Chamba, Chandigarh, Coimbatore, Cuttack, Dhule, Darjeeling, Delhi, Dehradun, Darbhanga, Dharamshala, Dibrugarh, Dimapur, Gaggle, Gandhidham, Gandhigram, Gangtok, Gorakhpur, Goa, Gorakhpur, Guntar, Gagal, Gwalior, Gaya, Guwahati, Ganganagar/Hanumangarh, Haldwani, Hirakud, Hyderabad, Haridwar, Indore, Jalandhar, Jammu, Jabalpur, Jaisalmer, Jamshedpur, Jhansi, Jalgaon, Jorhat, Jodhpur, Jaipur, Jagdalpur, Jamshedpur, Jamnagar, Khajuraho, Katihar, Kullu, Kolkata, Katak, Kota, Kanpur, Kandla, Katni, Kochin, Kohima, Kutch, Leh, Ladakh, Ludhiana, Lucknow, Madurai, Meerut, Mountabu, Mumbai, Madhubani, Madhurai, Manali, Manglore, Muzaffarpur, Mysuru, Nasik, Nagpur, Nainital, Nashik, Noida, Ooty, Patna, Pantnagar, Pathankot, Purnia, Port Blair, Pune, Panjim, Patiala, Pilibhit, Porbandar, Puri, Ranchi, Raipur, Rajahmundry, Raigarh, Rewa, Rourkela, Raigad, Rajkot, Rajnandgaon, Ratnagiri, Sagar, Satna, Solapur, Shilong, Siliguri, Surat, Srinagar, Shimla, Sarsawa/saharanpur, Satara, Sambalpur, Shillong, Silchar, Silchar, Sitapur, Thiruvananthapuram, Tejpur, Tinsikia, Tiruchirapalli, Trivandrum, Udaipur, Ujjain, Varanasi, Vidisha, Vadodara, Vellore, Vishakhapatnam; View All Cities
We Provide Air Ambulance Services from All Major Cities Worldwide, Including -
+ Abuja Air Ambulance , Almaty, Al Ain, Abuja, Abu Dhabi, Afghanistan, Addis Ababa, Bagram, Baghdad, Bali, Bangkok, Bahrain, Bahrain, Chittagong, Candy, Camp Bastion , Colombo, Dubai, Dhaka, Dammam, Doha, Europe, Houston, Karachi, Kampala, Kathmandu, Kandahar, Kuala Lumpur, Kabul, Kenya, Kuwait, Italy, Islamabad, Johor Behru, Lahore, Lagos, London, Mazar E sharif, Male, Muscat, Myanmar, Nairobi, New York, Phuket, Pakistan, Paris, Pokhara, Ras Al Khaimah, Riyadh, Rome, Russia, Singapore, Seattle, Spain, Tashkent, Tanzania, Uganda, USA, Washington, DC, View All Cities