Jalgaon Air Ambulance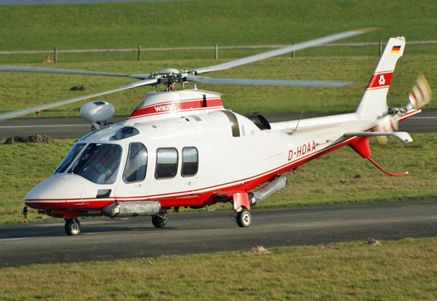 Jalgaon District is located in the north-west region of the state of Maharashtra. It is bounded by Satpuda mountain ranges in the north, Ajanta mountain ranges in the south. Jalgaon is rich in volcanic soil which is well suited for cotton production. It is a major business centre for tea, gold, pulses, cotton and bananas. Languages spoken are Marathi, Ahirani, Hindi, and English. Jalgaon District receives an average rainfall of about 690 mm and the temperature varies from 10 to 48 degree Celsius.

Jalgaon has got pretty diverse climate. It is exceptionally hot and dry during summer with temperature reaching as high as 45 degrees Celsius. Jalgaon receives about 700 mm rainfall during monsoons, which is followed by pleasant temperature in winter.

The principal natural feature is the Tapti River. Unlike the rest of the Deccan, whose rivers rise in the Western Ghats and flow eastward to the Bay of Bengal, the Tapti flows westward from headwaters in eastern Maharashtra to empty into the Arabian Sea. The Tapti receives thirteen principal tributaries in its course through Kandesh. None of the rivers is navigable, and the Tapti flows in a deep bed which historically made it difficult to use for irrigation. Most of Kandesh lies south of the Tapti, and is drained by its tributaries the Girna, Bori and Panjhra. The alluvial plain north of the Tapti contains some of the richest tracts in Kandesh, and the land rises towards the Satpuda hills. In the centre and east the country is level, save for some low ranges of barren hills. To the north and west, the plain rises into rugged hills, thickly wooded, and inhabited by the tribal Bhil people.
---
Airport Information **
(** The Content Provided here is only for Information purposes, Please check Airport Website for Most Updated & Recent Information)
Jalgaon Airport (ICAO: VAJL) is a public airport located off State Highway 186, 6 Kilometres South-East of the town of Jalgaon, in the Nashik Division of Maharashtra, India.
We Provide the Following Services from Jalgaon :
» Air Ambulance Services from Jalgaon
» Emergency Evacuation Services from Jalgaon
» Ambulance Services from Jalgaon
» Medical Ambulance Services from Jalgaon
» Air Ambulance Charter Services from Jalgaon
» Ground Ambulance Transfer from Jalgaon
» Telephone Support Jalgaon
» Medical Advice at Jalgaon
» Air Ambulance Services from Jalgaon
---
Air Ambulance Services From Jalgaon
---
We Provide Air Ambulance Services from All Major Cities in India, Including -
+ Amritsar, Adampur, Agra, Ahmedabad, Allahabad, Agartala, Aizawl, Akola, Amravati, Anand, Andaman Nikobar, Aurangabad, Baraily, Belgaum, Bharuch, Bhatinda, Bhavnagar, Bhilwara, Bhuj, Bihar, Biratnagar, Bathinda, Bhopal, Bikaner, Bokaro, Bhubaneshwar, Bagdogra, Bilaspur, Bhilai, Bangalore, Bareilly, Chennai, Calicut, Cochin, Cochin, Chamba, Chandigarh, Coimbatore, Cuttack, Dhule, Darjeeling, Delhi, Dehradun, Darbhanga, Dharamshala, Dibrugarh, Dimapur, Gaggle, Gandhidham, Gandhigram, Gangtok, Gorakhpur, Goa, Gorakhpur, Guntar, Gagal, Gwalior, Gaya, Guwahati, Ganganagar/Hanumangarh, Haldwani, Hirakud, Hyderabad, Haridwar, Indore, Jalandhar, Jammu, Jabalpur, Jaisalmer, Jamshedpur, Jhansi, Jalgaon, Jorhat, Jodhpur, Jaipur, Jagdalpur, Jamshedpur, Jamnagar, Khajuraho, Katihar, Kullu, Kolkata, Katak, Kota, Kanpur, Kandla, Katni, Kochin, Kohima, Kutch, Leh, Ladakh, Ludhiana, Lucknow, Madurai, Meerut, Mountabu, Mumbai, Madhubani, Madhurai, Manali, Manglore, Muzaffarpur, Mysuru, Nasik, Nagpur, Nainital, Nashik, Noida, Ooty, Patna, Pantnagar, Pathankot, Purnia, Port Blair, Pune, Panjim, Patiala, Pilibhit, Porbandar, Puri, Ranchi, Raipur, Rajahmundry, Raigarh, Rewa, Rourkela, Raigad, Rajkot, Rajnandgaon, Ratnagiri, Sagar, Satna, Solapur, Shilong, Siliguri, Surat, Srinagar, Shimla, Sarsawa/saharanpur, Satara, Sambalpur, Shillong, Silchar, Silchar, Sitapur, Thiruvananthapuram, Tejpur, Tinsikia, Tiruchirapalli, Trivandrum, Udaipur, Ujjain, Varanasi, Vidisha, Vadodara, Vellore, Vishakhapatnam; View All Cities
We Provide Air Ambulance Services from All Major Cities Worldwide, Including -
+ Abuja Air Ambulance , Almaty, Al Ain, Abuja, Abu Dhabi, Afghanistan, Addis Ababa, Bagram, Baghdad, Bali, Bangkok, Bahrain, Bahrain, Chittagong, Candy, Camp Bastion , Colombo, Dubai, Dhaka, Dammam, Doha, Europe, Houston, Karachi, Kampala, Kathmandu, Kandahar, Kuala Lumpur, Kabul, Kenya, Kuwait, Italy, Islamabad, Johor Behru, Lahore, Lagos, London, Mazar E sharif, Male, Muscat, Myanmar, Nairobi, New York, Phuket, Pakistan, Paris, Pokhara, Ras Al Khaimah, Riyadh, Rome, Russia, Singapore, Seattle, Spain, Tashkent, Tanzania, Uganda, USA, Washington, DC, View All Cities