Phuket Air Ambulance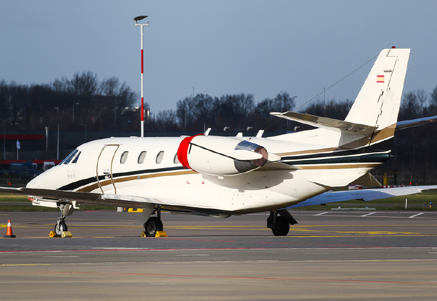 Usually referred to as "Phuket Town", Phuket City is well worth taking time out from the beach for its shops and markets, its Sino-Portuguese buildings, its temples and its many restaurants.

Most visitors to Phuket head straight for the beach and rightly so, but if you want to take a break from the sand and catch a peek of a more 'real' side of the island, then Phuket Town has much to offer. The town is about 30 mins away from Patong by car and is easily reached by songthaew (beach-bus) or tuk tuk if you don't have your own transportation.

Phuket's administrative centre was only recently given city status and is still commonly referred to as Phuket Town, even on road signs around the island. As a living, breathing Thai city it is not as touristy as other areas of the island. However, if you are willing to make the effort there are some delightful ways to spend your time shopping and sightseeing.
---
Airport Information **
(** The Content Provided here is only for Information purposes, Please check Airport Website for Most Updated & Recent Information)
Phuket International Airport ((IATA: HKT, ICAO: VTSP) is an airport serving Phuket Province of Thailand. It is in the north of Phuket Island, 32 kilometres (20 mi) from the centre of Phuket City. The airport plays a major role in Thailand's tourism industry, as Phuket Island is a popular resort destination. It is the third busiest airport in Thailand in terms of passengers, after Suvarnabhumi Airport and Don Mueang International Airport in the Bangkok metropolitan area. The airport set a record 11.3 million arrivals and departures in 2013, up 18.8 percent from 2012.
| | | |
| --- | --- | --- |
| Airlines | Destinations | Concourse |
| Aeroflot | Seasonal: Moscow-Sheremetyevo | 1 |
| Air China | Beijing-Capital | 1 |
| AirAsia | Kuala Lumpur | 1 |
| Asiana Airlines | Seoul-Incheon | 1 |
| Bangkok Airways | Bangkok-Suvarnabhumi, Chiang Mai, Ko Samui, Pattaya-U Tapao | 2 |
| Business Air | Charter: Busan, Seoul-Incheon | 1 |
| Cebu Pacific | Manila | 1 |
| China Eastern Airlines | Chengdu, Hangzhou, Kunming, Xi'an | 1 |
| China Southern Airlines | Changsha, Guangzhou, Nanning, Shenzhen | 1 |
| City Airways | Bangkok-Don Mueang, Hong Kong | 1 |
| Condor | Seasonal: Frankfurt | 1 |
| Dragonair | Hong Kong | 1 |
| Eastar Jet | Seoul-Incheon | 1 |
| Edelweiss Air | Zürich | 1 |
| Emirates | Dubai-International | 1 |
| Enter Air | Charter: Warsaw-Chopin | 1 |
| Etihad Airways | Abu Dhabi | 1 |
| Eurowings operated by SunExpress Deutschland | Cologne/Bonn (begins 3 January 2016) | TBA |
| Finnair | Seasonal: Helsinki | 1 |
| Firefly | Penang | 1 |
| Hainan Airlines | Beijing-Capital | 1 |
| Hong Kong Express Airways | Hong Kong | 1 |
| Indonesia AirAsia | Jakarta-Soekarno-Hatta | 1 |
| I-Fly | Charter: Moscow-Vnukovo | 1 |
| United Airways | United Airways | 1 |
We Provide the Following Services from Phuket :
» Air Ambulance Services from Phuket
» Emergency Evacuation Services from Phuket
» Ambulance Services from Phuket
» Medical Ambulance Services from Phuket
» Air Ambulance Charter Services from Phuket
» Ground Ambulance Transfer from Phuket
» Telephone Support Phuket
» Medical Advice at Phuket
» Air Ambulance Services from Phuket
---
Air Ambulance Services From Phuket
---
We Provide Air Ambulance Services from All Major Cities in India, Including -
+ Amritsar, Adampur, Agra, Ahmedabad, Allahabad, Agartala, Aizawl, Akola, Amravati, Anand, Andaman Nikobar, Aurangabad, Baraily, Belgaum, Bharuch, Bhatinda, Bhavnagar, Bhilwara, Bhuj, Bihar, Biratnagar, Bathinda, Bhopal, Bikaner, Bokaro, Bhubaneshwar, Bagdogra, Bilaspur, Bhilai, Bangalore, Bareilly, Chennai, Calicut, Cochin, Cochin, Chamba, Chandigarh, Coimbatore, Cuttack, Dhule, Darjeeling, Delhi, Dehradun, Darbhanga, Dharamshala, Dibrugarh, Dimapur, Gaggle, Gandhidham, Gandhigram, Gangtok, Gorakhpur, Goa, Gorakhpur, Guntar, Gagal, Gwalior, Gaya, Guwahati, Ganganagar/Hanumangarh, Haldwani, Hirakud, Hyderabad, Haridwar, Indore, Jalandhar, Jammu, Jabalpur, Jaisalmer, Jamshedpur, Jhansi, Jalgaon, Jorhat, Jodhpur, Jaipur, Jagdalpur, Jamshedpur, Jamnagar, Khajuraho, Katihar, Kullu, Kolkata, Katak, Kota, Kanpur, Kandla, Katni, Kochin, Kohima, Kutch, Leh, Ladakh, Ludhiana, Lucknow, Madurai, Meerut, Mountabu, Mumbai, Madhubani, Madhurai, Manali, Manglore, Muzaffarpur, Mysuru, Nasik, Nagpur, Nainital, Nashik, Noida, Ooty, Patna, Pantnagar, Pathankot, Purnia, Port Blair, Pune, Panjim, Patiala, Pilibhit, Porbandar, Puri, Ranchi, Raipur, Rajahmundry, Raigarh, Rewa, Rourkela, Raigad, Rajkot, Rajnandgaon, Ratnagiri, Sagar, Satna, Solapur, Shilong, Siliguri, Surat, Srinagar, Shimla, Sarsawa/saharanpur, Satara, Sambalpur, Shillong, Silchar, Silchar, Sitapur, Thiruvananthapuram, Tejpur, Tinsikia, Tiruchirapalli, Trivandrum, Udaipur, Ujjain, Varanasi, Vidisha, Vadodara, Vellore, Vishakhapatnam; View All Cities
We Provide Air Ambulance Services from All Major Cities Worldwide, Including -
+ Abuja Air Ambulance , Almaty, Al Ain, Abuja, Abu Dhabi, Afghanistan, Addis Ababa, Bagram, Baghdad, Bali, Bangkok, Bahrain, Bahrain, Chittagong, Candy, Camp Bastion , Colombo, Dubai, Dhaka, Dammam, Doha, Europe, Houston, Karachi, Kampala, Kathmandu, Kandahar, Kuala Lumpur, Kabul, Kenya, Kuwait, Italy, Islamabad, Johor Behru, Lahore, Lagos, London, Mazar E sharif, Male, Muscat, Myanmar, Nairobi, New York, Phuket, Pakistan, Paris, Pokhara, Ras Al Khaimah, Riyadh, Rome, Russia, Singapore, Seattle, Spain, Tashkent, Tanzania, Uganda, USA, Washington, DC, View All Cities