Bangkok Air Ambulance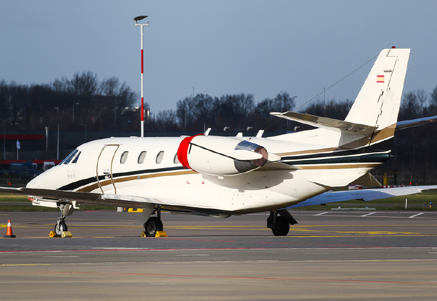 Bangkok, The City of Angels or "Krungthep", is the capital city of Thailand. Bangkok is the hub for most of the commercial and economical activities of the Kingdom. At the same time, the City is very famous and appreciated by visitors for its versatility and multiple points of interests. From temples, the Grand Palace, all the way over the some of Asia's largest shopping centers and the largest outdoor market of Asia (Chatuchak), Bangkok definitely has what it takes to entertain visitors from all origins, either first time or return travelers. Whilst Taxi fares are very reasonable, most of the sightseeing can comfortably be reached by Skytrain (BTS) or Underground train (MRT). Aside of the sightseeing and shopping, Bangkok has developed into a magnet for food lovers of all origins. The same range of choice applies to the accommodation options all over town, from high end international chain hotels to family run guesthouses, demands of all travelers are met. In terms of wellness and relaxation - Bangkok has recently seen a huge development of city Spas and Wellness centers, in addition to the long established Thai massage centers.
---
Airport Information **
(** The Content Provided here is only for Information purposes, Please check Airport Website for Most Updated & Recent Information)
Suvarnabhumi Airport (Thai: rtgs: Suwannaphum; pronounced [sù.wan.ná.p?u?m] (Thai pronunciation); from Sanskrit, "Golden Land"), (IATA: BKK, ICAO: VTBS), also known as (New) Bangkok International Airport, is one of two international airports serving Bangkok, Thailand. The other is Don Mueang International Airport.
Suvarnabhumi was officially opened for limited domestic flight service on 15 September 2006, and opened for most domestic and all international commercial flights on 28 September 2006.
The airport is currently the main hub for Thai Airways International, Bangkok Airways and Orient Thai Airlines. It also serves as regional gateway and connecting point for various foreign carriers.
The airport is located in Racha Thewa in Bang Phli, Samut Prakan, about 25 kilometres (16 mi) east of downtown Bangkok. The name Suvarnabhumi was chosen by King Bhumibol Adulyadej and refers to the golden kingdom hypothesised to have been located somewhere in Southeast Asia.
The building was designed by Helmut Jahn of Murphy / Jahn Architects. It was constructed primarily by ITO JV. The airport has the world's tallest free-standing control tower (132.2 metres or 434 feet), and the world's fourth largest single-building airport terminal (563,000 square metres or 6,060,000 square feet).
Airlines
Destinations
Concourse
Aeroflot
Moscow-Sheremetyevo
Domestic
Air Astana
Almaty, Astana
International
Air Austral
Chennai,
Saint-Denis de la Réunion
Domestic
Air China
Beijing-Capital
International
Air France
Paris-Charles de Gaulle
International
Air India
Delhi, Mumbai
International
Air Koryo
Pyongyang
International
Air Macau
Macau
International
Air Madagascar
Antananarivo,
Guangzhou
International
All Nippon Airways
Tokyo-Haneda,
Tokyo-Narita
International
Asia Atlantic Airlines
Tokyo-Narita,
Denpasar/Bali
Domestic
Asiana Airlines
Seoul-Incheon
Domestic
Austrian Airlines
operated by Tyrolean Airways
Vienna
International
Bangkok Airways
Dhaka, " title="Luang Prabang International Airport">

Luang Prabang,
Malé,
Mandalay,
[40] Mumbai,
Naypyidaw,40]
Phnom Penh,
Siem Reap,
Singapore,
Vientiane,
Yangon
Domestic
Bangkok Airways
Chiang Mai,
Chiang Rai,
Ko Samui,
Krabi, Lampang,
Phuket, Sukhothai,
Trat,
Udon Thani
International
Biman Bangladesh Airlines
Dhaka
Domestic
British Airways
London-Heathrow
International
Business Air
Seoul-Incheon,
Chongqing, Yangon
International
Cambodia Angkor Air
Phnom Penh,
Siem Reap
International
Cathay Pacific
Colombo,
Hong Kong,
Singapore
International
Cebu Pacific
Manila
Domestic
China Airlines
Amsterdam, Kaohsiung,
Taipei-Taoyuan
International
China Eastern Airlines
Chengdu, Kunming,
Nanchang
,Ningbo,
Shanghai-Pudong,
Wuxi,
Xi'an,Xining,
Yinchuan
Seasonal: Hangzhou,
Hefei
International
China Southern Airlines
Changsha, Guangzhou,
Guilin, Jieyang,
Nanning,
Shenzhen
(begins 29 March 2015),
[45] Wuhan,
Zhengzhou
International
Delta Air Lines
Tokyo-Narita
International
Druk Air
Bagdogra, Dhaka,
Guwahati,
Thimphu/Paro
International
Eastar Jet
Seoul-Incheon
International
EgyptAir
Cairo, Kuala Lumpur
International
El Al
Tel Aviv-Ben Gurion
International
Emirates
Christchurch,
Dubai-International,
Hong Kong,
Sydney
International
Enter Air
Charter: Warsaw-Chopin
International
Ethiopian Airlines
Addis Ababa,
Kuala Lumpur
International
Etihad Airways
Abu Dhabi
International
EVA Air
Amsterdam,
London-Heathrow,
Taipei-Taoyuan,
Vienna
International
Finnair
Helsinki
International
Garuda Indonesia
Jakarta-Soekarno-Hatta
International
Golden Myanmar Airlines
Yangon
International
Gulf Air
Bahrain
International
Hainan Airlines
Beijing-Capital,
Haikou,
Nanning
International
Happy Air
Ranong
International
Hong Kong Airlines
Hong Kong
International
Hunnu Air
Ulaanbaatar
International
IndiGo
Kolkata
International
Japan Airlines
Nagoya-Centrair[47]
Osaka-Kansai
Tokyo-Haneda,
Tokyo-Narita
International
Jeju Air
Busan, Daegu,
Seoul-Incheon
International
Jet Airways
Delhi, Ho Chi Minh City,
Mumbai
International
Jet Asia Airways
Tokyo-Narita,
Jakarta-Soekarno Hatta
International
Jetstar Airways
Melbourne
International
Jetstar Asia Airways
Fukuoka,
Singapore
International
Jetstar Pacific Airlines
Hanoi
(begins 29 March 2015),
Ho Chi Minh City
International
Jin Air
Seoul-Incheon
International
Juneyao Airlines
Shanghai-Pudong
International
KLM
Amsterdam
International
Korean Air
Busan,
Seoul-Incheon
International
Kuwait Airways
Kuwait,
Manila
International
Lao Airlines
Luang Prabang, Pakse,
Savannakhet,Vientiane
International
Lao Central Airlines
Vientiane
International
LOT Polish Airlines
Charter: Warsaw-Chopin
International
Lufthansa
Frankfurt
International
Mahan Air
Tehran-Imam Khomeini
International
Malaysia Airlines
Kuala Lumpur
International
MIAT Mongolian Airlines
Charter: Ulaanbaatar
International
Myanmar Airways International
Yangon
International
Nepal Airlines
Kathmandu
International
Nordwind Airlines
Seasonal Charter:
Arkhangelsk[51]Irkutsk, Kazan,

Kemerovo,

KhabarovskKrasnoyarsk-Yemelyanovo,
Mineralnye Vody,
Nizhnevartovsk,
Nizhny Novgorod,
Novosibirsk,
Omsk, Perm,
Rostov-on-Don,
Samara St. Petersburg,
Surgut,
Tomsk, Ufa,
Ulan-Ude,
VladivostokYekaterinburg
International
Norwegian Air Shuttle
Copenhagen,
Oslo-Gardermoen,
Stockholm-Arlanda
International
Okay Airways
Xi'an
International
We Provide the Following Services from Bangkok:
» Air Ambulance Services from Bangkok
» Emergency Evacuation Services from Bangkok
» Ambulance Services from Bangkok
» Medical Ambulance Services from Bangkok
» Air Ambulance Charter Services from Bangkok
» Ground Ambulance Transfer from Bangkok
» Telephone Support Bangkok
» Medical Advice at Bangkok
» Air Ambulance Services from Bangkok
---
We Provide Air Ambulance Services from All Major Cities in India, Including -
+ Amritsar, Adampur, Agra, Ahmedabad, Allahabad, Agartala, Aizawl, Akola, Amravati, Anand, Andaman Nikobar, Aurangabad, Baraily, Belgaum, Bharuch, Bhatinda, Bhavnagar, Bhilwara, Bhuj, Bihar, Biratnagar, Bathinda, Bhopal, Bikaner, Bokaro, Bhubaneshwar, Bagdogra, Bilaspur, Bhilai, Bangalore, Bareilly, Chennai, Calicut, Cochin, Cochin, Chamba, Chandigarh, Coimbatore, Cuttack, Dhule, Darjeeling, Delhi, Dehradun, Darbhanga, Dharamshala, Dibrugarh, Dimapur, Gaggle, Gandhidham, Gandhigram, Gangtok, Gorakhpur, Goa, Gorakhpur, Guntar, Gagal, Gwalior, Gaya, Guwahati, Ganganagar/Hanumangarh, Haldwani, Hirakud, Hyderabad, Haridwar, Indore, Jalandhar, Jammu, Jabalpur, Jaisalmer, Jamshedpur, Jhansi, Jalgaon, Jorhat, Jodhpur, Jaipur, Jagdalpur, Jamshedpur, Jamnagar, Khajuraho, Katihar, Kullu, Kolkata, Katak, Kota, Kanpur, Kandla, Katni, Kochin, Kohima, Kutch, Leh, Ladakh, Ludhiana, Lucknow, Madurai, Meerut, Mountabu, Mumbai, Madhubani, Madhurai, Manali, Manglore, Muzaffarpur, Mysuru, Nasik, Nagpur, Nainital, Nashik, Noida, Ooty, Patna, Pantnagar, Pathankot, Purnia, Port Blair, Pune, Panjim, Patiala, Pilibhit, Porbandar, Puri, Ranchi, Raipur, Rajahmundry, Raigarh, Rewa, Rourkela, Raigad, Rajkot, Rajnandgaon, Ratnagiri, Sagar, Satna, Solapur, Shilong, Siliguri, Surat, Srinagar, Shimla, Sarsawa/saharanpur, Satara, Sambalpur, Shillong, Silchar, Silchar, Sitapur, Thiruvananthapuram, Tejpur, Tinsikia, Tiruchirapalli, Trivandrum, Udaipur, Ujjain, Varanasi, Vidisha, Vadodara, Vellore, Vishakhapatnam; View All Cities
We Provide Air Ambulance Services from All Major Cities Worldwide, Including -
+ Abuja Air Ambulance , Almaty, Al Ain, Abuja, Abu Dhabi, Afghanistan, Addis Ababa, Bagram, Baghdad, Bali, Bangkok, Bahrain, Bahrain, Chittagong, Candy, Camp Bastion , Colombo, Dubai, Dhaka, Dammam, Doha, Europe, Houston, Karachi, Kampala, Kathmandu, Kandahar, Kuala Lumpur, Kabul, Kenya, Kuwait, Italy, Islamabad, Johor Behru, Lahore, Lagos, London, Mazar E sharif, Male, Muscat, Myanmar, Nairobi, New York, Phuket, Pakistan, Paris, Pokhara, Ras Al Khaimah, Riyadh, Rome, Russia, Singapore, Seattle, Spain, Tashkent, Tanzania, Uganda, USA, Washington, DC, View All Cities