Srinagar Air Ambulance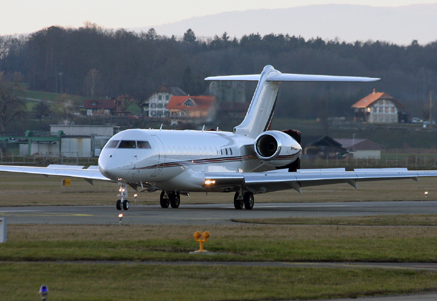 Srinagar, the state capital, is situated at an altitude of 1,730 meters above sea level. It is connected by Indian Airlines and Jet Airways flights directly to Jammu and New Delhi, and hence to every part of the national network. An all-weather road to Jammu, which in turn is connected, too many parts of North India connects Srinagar. Srinagar's nearest railhead is Jammu, which in turn connects all parts of the country, including Delhi, Kolkata, Pune, Murnbai and Kanyakumari, Kashmir receives most of its rainfall in spring. If you've longed for the delights of a houseboat holiday, now is the time to try one out Srinagar is a unique city because of its lakes - the Dal, Nagin and Anchor. The River Jhelum also flows through a part of the city.
---
Airport Information **
(** The Content Provided here is only for Information purposes, Please check Airport Website for Most Updated & Recent Information)
Srinagar International Airport (IATA: SXR, ICAO: VISR), is an international airport in Srinagar in Jammu and Kashmir, India. The airport had undergone extensive renovations, including improving the runway, a new terminal for departure and arrival, air bridges and other operational facilities, and was inaugurated on 14 February 2009 by an Air India flight from Dubai. Seasonal Hajj pilgrimage charters to Jeddah are also operated from Srinagar.
Airlines
Destinations
Air India
Delhi, Jammu,
Leh,
Jeddah (Hajj seasonal)
GoAir
Bhubaneswar, Delhi,
Jammu, Mumbai
IndiGo
Delhi, Jammu,
Lucknow (Begins 2nd Jan 2015),
Mumbai
Jet Airways
Delhi
JetKonnect
Delhi
SpiceJet
Bangalore, Chandigarh,
Delhi, Jammu,
Mumbai
We Provide the Following Services from Srinagar:
» Air Ambulance Services from Srinagar
» Emergency Evacuation Services from Srinagar
» Ambulance Services from Srinagar
» Medical Ambulance Services from Srinagar
» Air Ambulance Charter Services from Srinagar
» Ground Ambulance Transfer from Srinagar
» Telephone Support Srinagar
» Medical Advice at Srinagar
» Air Ambulance Services from Srinagar
---
Air Ambulance Services From Srinagar
---
We Provide Air Ambulance Services from All Major Cities in India, Including -
+ Amritsar, Adampur, Agra, Ahmedabad, Allahabad, Agartala, Aizawl, Akola, Amravati, Anand, Andaman Nikobar, Aurangabad, Baraily, Belgaum, Bharuch, Bhatinda, Bhavnagar, Bhilwara, Bhuj, Bihar, Biratnagar, Bathinda, Bhopal, Bikaner, Bokaro, Bhubaneshwar, Bagdogra, Bilaspur, Bhilai, Bangalore, Bareilly, Chennai, Calicut, Cochin, Cochin, Chamba, Chandigarh, Coimbatore, Cuttack, Dhule, Darjeeling, Delhi, Dehradun, Darbhanga, Dharamshala, Dibrugarh, Dimapur, Gaggle, Gandhidham, Gandhigram, Gangtok, Gorakhpur, Goa, Gorakhpur, Guntar, Gagal, Gwalior, Gaya, Guwahati, Ganganagar/Hanumangarh, Haldwani, Hirakud, Hyderabad, Haridwar, Indore, Jalandhar, Jammu, Jabalpur, Jaisalmer, Jamshedpur, Jhansi, Jalgaon, Jorhat, Jodhpur, Jaipur, Jagdalpur, Jamshedpur, Jamnagar, Khajuraho, Katihar, Kullu, Kolkata, Katak, Kota, Kanpur, Kandla, Katni, Kochin, Kohima, Kutch, Leh, Ladakh, Ludhiana, Lucknow, Madurai, Meerut, Mountabu, Mumbai, Madhubani, Madhurai, Manali, Manglore, Muzaffarpur, Mysuru, Nasik, Nagpur, Nainital, Nashik, Noida, Ooty, Patna, Pantnagar, Pathankot, Purnia, Port Blair, Pune, Panjim, Patiala, Pilibhit, Porbandar, Puri, Ranchi, Raipur, Rajahmundry, Raigarh, Rewa, Rourkela, Raigad, Rajkot, Rajnandgaon, Ratnagiri, Sagar, Satna, Solapur, Shilong, Siliguri, Surat, Srinagar, Shimla, Sarsawa/saharanpur, Satara, Sambalpur, Shillong, Silchar, Silchar, Sitapur, Thiruvananthapuram, Tejpur, Tinsikia, Tiruchirapalli, Trivandrum, Udaipur, Ujjain, Varanasi, Vidisha, Vadodara, Vellore, Vishakhapatnam; View All Cities
We Provide Air Ambulance Services from All Major Cities Worldwide, Including -
+ Abuja Air Ambulance , Almaty, Al Ain, Abuja, Abu Dhabi, Afghanistan, Addis Ababa, Bagram, Baghdad, Bali, Bangkok, Bahrain, Bahrain, Chittagong, Candy, Camp Bastion , Colombo, Dubai, Dhaka, Dammam, Doha, Europe, Houston, Karachi, Kampala, Kathmandu, Kandahar, Kuala Lumpur, Kabul, Kenya, Kuwait, Italy, Islamabad, Johor Behru, Lahore, Lagos, London, Mazar E sharif, Male, Muscat, Myanmar, Nairobi, New York, Phuket, Pakistan, Paris, Pokhara, Ras Al Khaimah, Riyadh, Rome, Russia, Singapore, Seattle, Spain, Tashkent, Tanzania, Uganda, USA, Washington, DC, View All Cities