Vellore Air Ambulance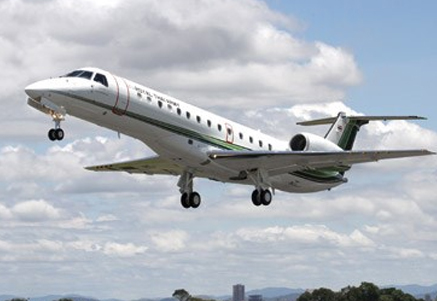 Vellore is now pulsating with more activities as a commercial, administrative and medical centre. It has the privilege of being the seat of the Pallava, Chola, Nayak, Maratha, Arcot Nawabs and Bijapur Sultans.

Vellore grew into a bustling town gradually since 6th century changing the rulers and growing in importance. It has an ancient fort and a well preserved temple. The fort constructed around the seventeenth century is one of the exquisite specimens of military architecture in South India. It was described as the strongest fortress in the Carnatic in 17th century and witnessed the ghastly massacre of European soldiers during the mutiny of 1806. The temple inside the fort is said to contain sculptures which surpass even those of Madurai.

Vellore is renowned for the famous Christian Medical College and Hospital which attract patients and research scholars from all corners.
---
Airport Information **
(** The Content Provided here is only for Information purposes, Please check Airport Website for Most Updated & Recent Information)
Vellore Airport (ICAO: VOVR) is an airstrip located 5 Kilometres east of Vellore city, in the state of Tamil Nadu, India. The airstrip, spread over 51.5 acres (208,000 square metres), was re-activated in July 2006 to facilitate regular flying by trainee pilots of the Madras Flying Club whose operations were restricted with the increase in scheduled aircraft movement at Chennai Airport. The Club stopped its training activities in March 2011. The Tamil Nadu government had announced that it would speed up the construction of a terminal building and make the airport fully functional by 2009 to allow operation by 45-seater ATR aircraft. The Airports Authority of India (AAI) has embarked on an "idle airports activation programme" in the Southern region that includes Vellore. The Government plans to set up Shri Rajiv Gandhi Institute of Aeronautical Science and Training of Pilots Academy at Vellore as part of expansion of Vellore Airport. This would be taken up by the TIDCO in collaboration with Airports Authority of India.
We Provide the Following Services from Vellore :
» Air Ambulance Services from Vellore
» Emergency Evacuation Services from Vellore
» Ambulance Services from Vellore
» Medical Ambulance Services from Vellore
» Air Ambulance Charter Services from Vellore
» Ground Ambulance Transfer from Vellore
» Telephone Support Vellore
» Medical Advice at Vellore
» Air Ambulance Services from Vellore
---
Air Ambulance Services From Vellore
---
We Provide Air Ambulance Services from All Major Cities in India, Including -
+ Amritsar, Adampur, Agra, Ahmedabad, Allahabad, Agartala, Aizawl, Akola, Amravati, Anand, Andaman Nikobar, Aurangabad, Baraily, Belgaum, Bharuch, Bhatinda, Bhavnagar, Bhilwara, Bhuj, Bihar, Biratnagar, Bathinda, Bhopal, Bikaner, Bokaro, Bhubaneshwar, Bagdogra, Bilaspur, Bhilai, Bangalore, Bareilly, Chennai, Calicut, Cochin, Cochin, Chamba, Chandigarh, Coimbatore, Cuttack, Dhule, Darjeeling, Delhi, Dehradun, Darbhanga, Dharamshala, Dibrugarh, Dimapur, Gaggle, Gandhidham, Gandhigram, Gangtok, Gorakhpur, Goa, Gorakhpur, Guntar, Gagal, Gwalior, Gaya, Guwahati, Ganganagar/Hanumangarh, Haldwani, Hirakud, Hyderabad, Haridwar, Indore, Jalandhar, Jammu, Jabalpur, Jaisalmer, Jamshedpur, Jhansi, Jalgaon, Jorhat, Jodhpur, Jaipur, Jagdalpur, Jamshedpur, Jamnagar, Khajuraho, Katihar, Kullu, Kolkata, Katak, Kota, Kanpur, Kandla, Katni, Kochin, Kohima, Kutch, Leh, Ladakh, Ludhiana, Lucknow, Madurai, Meerut, Mountabu, Mumbai, Madhubani, Madhurai, Manali, Manglore, Muzaffarpur, Mysuru, Nasik, Nagpur, Nainital, Nashik, Noida, Ooty, Patna, Pantnagar, Pathankot, Purnia, Port Blair, Pune, Panjim, Patiala, Pilibhit, Porbandar, Puri, Ranchi, Raipur, Rajahmundry, Raigarh, Rewa, Rourkela, Raigad, Rajkot, Rajnandgaon, Ratnagiri, Sagar, Satna, Solapur, Shilong, Siliguri, Surat, Srinagar, Shimla, Sarsawa/saharanpur, Satara, Sambalpur, Shillong, Silchar, Silchar, Sitapur, Thiruvananthapuram, Tejpur, Tinsikia, Tiruchirapalli, Trivandrum, Udaipur, Ujjain, Varanasi, Vidisha, Vadodara, Vellore, Vishakhapatnam; View All Cities
We Provide Air Ambulance Services from All Major Cities Worldwide, Including -
+ Abuja Air Ambulance , Almaty, Al Ain, Abuja, Abu Dhabi, Afghanistan, Addis Ababa, Bagram, Baghdad, Bali, Bangkok, Bahrain, Bahrain, Chittagong, Candy, Camp Bastion , Colombo, Dubai, Dhaka, Dammam, Doha, Europe, Houston, Karachi, Kampala, Kathmandu, Kandahar, Kuala Lumpur, Kabul, Kenya, Kuwait, Italy, Islamabad, Johor Behru, Lahore, Lagos, London, Mazar E sharif, Male, Muscat, Myanmar, Nairobi, New York, Phuket, Pakistan, Paris, Pokhara, Ras Al Khaimah, Riyadh, Rome, Russia, Singapore, Seattle, Spain, Tashkent, Tanzania, Uganda, USA, Washington, DC, View All Cities