Varanasi Air Ambulance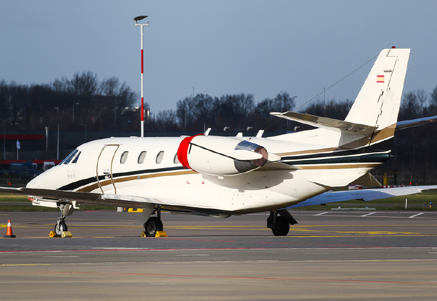 Varanasi, or Banaras, is one of the oldest living cities in the world. Varanasi's prominence in Hindu mythology is virtually unrivalled. Mark Twain, the English author and literature, who was enthralled by the legend and sanctity of Banaras, once wrote: "Benaras is older than history, older than tradition, older even than legend and looks twice as old as all of them put together". One of the earliest descriptions of Varanasi is found in the Buddhist scriptures as also in the epic, 'Mahabharat'. The 'Pali' version of Varanasi was 'Baranasi' which ultimately gave birth to the name 'Banaras'. According to the 'Vamana Purana', the Varuna and Assi rivers originate from the body of the primordial person at the beginning of time itself.
---
Airport Information **
(** The Content Provided here is only for Information purposes, Please check Airport Website for Most Updated & Recent Information)
Lal Bahadur Shastri International Airport or Varanasi International Airport (IATA: VNS, ICAO: VIBN) is a public airport located at Babatpur 18 km (11 mi) northwest of Varanasi, Uttar Pradesh, India. Varanasi Airport was officially renamed as Lal Bahadur Shastri Airport in October 2005. It is the second busiest airport in Uttar Pradesh after Chaudhary Charan Singh International Airport,Lucknow.
Airlines
Destinations
Air India
Agra, Delhi,
Gaya, Kathmandu,
Mumbai
Buddha Air
Kathmandu
IndiGo
Bangalore, Delhi,
Mumbai
Jet Airways
Delhi, Khajuraho,
Kolkata
JetKonnect
Kolkata, Lucknow
Mihin Lanka
Colombo
SpiceJet
Delhi, Kolkata,
Mumbai
Thai Airways
Bangkok-Suvarnabhumi,
Gaya
Ventura Air Connect
Charter: Satna, Lucknow,
Muirpur
We Provide the Following Services from Varanasi :
» Air Ambulance Services from Varanasi
» Emergency Evacuation Services from Varanasi
» Ambulance Services from Varanasi
» Medical Ambulance Services from Varanasi
» Air Ambulance Charter Services from Varanasi
» Ground Ambulance Transfer from Varanasi
» Telephone Support Varanasi
» Medical Advice at Varanasi
» Air Ambulance Services from Varanasi
---
Air Ambulance Services From Varanasi
---
We Provide Air Ambulance Services from All Major Cities in India, Including -
+ Amritsar, Adampur, Agra, Ahmedabad, Allahabad, Agartala, Aizawl, Akola, Amravati, Anand, Andaman Nikobar, Aurangabad, Baraily, Belgaum, Bharuch, Bhatinda, Bhavnagar, Bhilwara, Bhuj, Bihar, Biratnagar, Bathinda, Bhopal, Bikaner, Bokaro, Bhubaneshwar, Bagdogra, Bilaspur, Bhilai, Bangalore, Bareilly, Chennai, Calicut, Cochin, Cochin, Chamba, Chandigarh, Coimbatore, Cuttack, Dhule, Darjeeling, Delhi, Dehradun, Darbhanga, Dharamshala, Dibrugarh, Dimapur, Gaggle, Gandhidham, Gandhigram, Gangtok, Gorakhpur, Goa, Gorakhpur, Guntar, Gagal, Gwalior, Gaya, Guwahati, Ganganagar/Hanumangarh, Haldwani, Hirakud, Hyderabad, Haridwar, Indore, Jalandhar, Jammu, Jabalpur, Jaisalmer, Jamshedpur, Jhansi, Jalgaon, Jorhat, Jodhpur, Jaipur, Jagdalpur, Jamshedpur, Jamnagar, Khajuraho, Katihar, Kullu, Kolkata, Katak, Kota, Kanpur, Kandla, Katni, Kochin, Kohima, Kutch, Leh, Ladakh, Ludhiana, Lucknow, Madurai, Meerut, Mountabu, Mumbai, Madhubani, Madhurai, Manali, Manglore, Muzaffarpur, Mysuru, Nasik, Nagpur, Nainital, Nashik, Noida, Ooty, Patna, Pantnagar, Pathankot, Purnia, Port Blair, Pune, Panjim, Patiala, Pilibhit, Porbandar, Puri, Ranchi, Raipur, Rajahmundry, Raigarh, Rewa, Rourkela, Raigad, Rajkot, Rajnandgaon, Ratnagiri, Sagar, Satna, Solapur, Shilong, Siliguri, Surat, Srinagar, Shimla, Sarsawa/saharanpur, Satara, Sambalpur, Shillong, Silchar, Silchar, Sitapur, Thiruvananthapuram, Tejpur, Tinsikia, Tiruchirapalli, Trivandrum, Udaipur, Ujjain, Varanasi, Vidisha, Vadodara, Vellore, Vishakhapatnam; View All Cities
We Provide Air Ambulance Services from All Major Cities Worldwide, Including -
+ Abuja Air Ambulance , Almaty, Al Ain, Abuja, Abu Dhabi, Afghanistan, Addis Ababa, Bagram, Baghdad, Bali, Bangkok, Bahrain, Bahrain, Chittagong, Candy, Camp Bastion , Colombo, Dubai, Dhaka, Dammam, Doha, Europe, Houston, Karachi, Kampala, Kathmandu, Kandahar, Kuala Lumpur, Kabul, Kenya, Kuwait, Italy, Islamabad, Johor Behru, Lahore, Lagos, London, Mazar E sharif, Male, Muscat, Myanmar, Nairobi, New York, Phuket, Pakistan, Paris, Pokhara, Ras Al Khaimah, Riyadh, Rome, Russia, Singapore, Seattle, Spain, Tashkent, Tanzania, Uganda, USA, Washington, DC, View All Cities