Baghdad Air Ambulance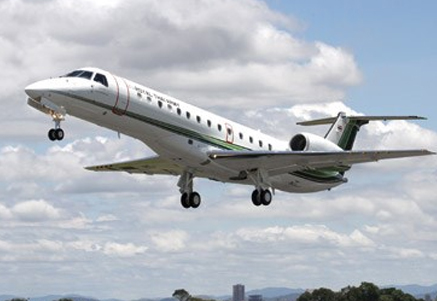 Baghdad is the largest city in Iraq and is situated on both sides of the Tigris River at a point 40 miles from the Euphrates River. The city is approximately 300 miles from the northern, southern, and western borders of the country. It has a temperature range of 29°F (-1.6°C) to 31°F (-0.5°C) in the winter and 114°F (45.5°C) to 121°F (49°C) in the summer. The name and the site of Baghdad are pre-Islamic. The etymology of the name is not clear. It is not of Arabic origin; it may be a combination of two Persian words, bad and dad, which together mean gift of God. Others suggest that the name existed before the time of Hammurabi as the name Baghdadu. Records of Baghdad's early history before Islam are sketchy. There are some indications that in the late period of the Sassanids and at the time of the Islamic conquest of Iraq, Baghdad was a small village next to major cities such as Ctesiphone of Sassanide.
---
Airport Information **
(** The Content Provided here is only for Information purposes, Please check Airport Website for Most Updated & Recent Information)
Baghdad International Airport(IATA: BGW, ICAO: ORBI) (Arabic:?), is Iraq's largest airport, located in a suburb about 16 km (9.9 mi) west of downtown Baghdad in the Baghdad Governorate. It is the home base for Iraq's national airline, Iraqi Airways.
Airlines
Destinations
Air Arabia
Sharjah
Air Caucasus
Tbilisi
EgyptAir
Cairo
Emirates
Dubai-International
Etihad Airways
Abu Dhabi
flydubai
Dubai-International
Georgian Airways
Tbilisi
Gulf Air
Bahrain
Iran Air
Birjand, Isfahan, Mashhad
Iraqi Airways
Amman-Queen Alia, Ankara,
Basra, Beijing, Beirut,
Cairo,Copenhagen, Delhi,
Dubai-International, Erbil, Frankfurt,
Guangzhou,Isfahan, Istanbul-Atatürk,
Kuala Lumpur, Kutaisi,London-Gatwick,
Manchester (begins 18 March 2015), Mashhad,
Mumbai,
Najaf, Stockholm-Arlanda,
Sulaymaniyah, Tehran-Mehrabad,
Vienna, Yerevan
Mahan Air
Isfahan, Tehran-Imam Khomeini
Meraj Airlines
Tehran-Imam Khomeini, Mashhad, Kermanshah
Middle East Airlines
Beirut
Qatar Airways
Doha
Qeshm Airlines
Isfahan
Royal Jordanian
Amman-Queen Alia
Turkish Airlines
Istanbul-Atatürk
Zagros Airlines
Isfahan, Tehran-Imam Khomeini
We Provide the Following Services from Baghdad:
» Air Ambulance Services from Baghdad
» Emergency Evacuation Services from Baghdad
» Ambulance Services from Baghdad
» Medical Ambulance Services from Baghdad
» Air Ambulance Charter Services from Baghdad
» Ground Ambulance Transfer from Baghdad
» elephone Support Baghdad
» Medical Advice at Baghdad
» Air Ambulance Services from Baghdad
---
Air Ambulance Services From Baghdad
---
We Provide Air Ambulance Services from All Major Cities in India, Including -
+ Amritsar, Adampur, Agra, Ahmedabad, Allahabad, Agartala, Aizawl, Akola, Amravati, Anand, Andaman Nikobar, Aurangabad, Baraily, Belgaum, Bharuch, Bhatinda, Bhavnagar, Bhilwara, Bhuj, Bihar, Biratnagar, Bathinda, Bhopal, Bikaner, Bokaro, Bhubaneshwar, Bagdogra, Bilaspur, Bhilai, Bangalore, Bareilly, Chennai, Calicut, Cochin, Cochin, Chamba, Chandigarh, Coimbatore, Cuttack, Dhule, Darjeeling, Delhi, Dehradun, Darbhanga, Dharamshala, Dibrugarh, Dimapur, Gaggle, Gandhidham, Gandhigram, Gangtok, Gorakhpur, Goa, Gorakhpur, Guntar, Gagal, Gwalior, Gaya, Guwahati, Ganganagar/Hanumangarh, Haldwani, Hirakud, Hyderabad, Haridwar, Indore, Jalandhar, Jammu, Jabalpur, Jaisalmer, Jamshedpur, Jhansi, Jalgaon, Jorhat, Jodhpur, Jaipur, Jagdalpur, Jamshedpur, Jamnagar, Khajuraho, Katihar, Kullu, Kolkata, Katak, Kota, Kanpur, Kandla, Katni, Kochin, Kohima, Kutch, Leh, Ladakh, Ludhiana, Lucknow, Madurai, Meerut, Mountabu, Mumbai, Madhubani, Madhurai, Manali, Manglore, Muzaffarpur, Mysuru, Nasik, Nagpur, Nainital, Nashik, Noida, Ooty, Patna, Pantnagar, Pathankot, Purnia, Port Blair, Pune, Panjim, Patiala, Pilibhit, Porbandar, Puri, Ranchi, Raipur, Rajahmundry, Raigarh, Rewa, Rourkela, Raigad, Rajkot, Rajnandgaon, Ratnagiri, Sagar, Satna, Solapur, Shilong, Siliguri, Surat, Srinagar, Shimla, Sarsawa/saharanpur, Satara, Sambalpur, Shillong, Silchar, Silchar, Sitapur, Thiruvananthapuram, Tejpur, Tinsikia, Tiruchirapalli, Trivandrum, Udaipur, Ujjain, Varanasi, Vidisha, Vadodara, Vellore, Vishakhapatnam; View All Cities
We Provide Air Ambulance Services from All Major Cities Worldwide, Including -
+ Abuja Air Ambulance , Almaty, Al Ain, Abuja, Abu Dhabi, Afghanistan, Addis Ababa, Bagram, Baghdad, Bali, Bangkok, Bahrain, Bahrain, Chittagong, Candy, Camp Bastion , Colombo, Dubai, Dhaka, Dammam, Doha, Europe, Houston, Karachi, Kampala, Kathmandu, Kandahar, Kuala Lumpur, Kabul, Kenya, Kuwait, Italy, Islamabad, Johor Behru, Lahore, Lagos, London, Mazar E sharif, Male, Muscat, Myanmar, Nairobi, New York, Phuket, Pakistan, Paris, Pokhara, Ras Al Khaimah, Riyadh, Rome, Russia, Singapore, Seattle, Spain, Tashkent, Tanzania, Uganda, USA, Washington, DC, View All Cities