Jalandhar Air Ambulance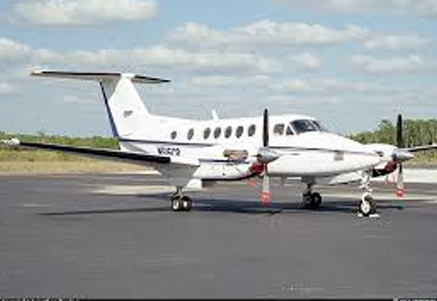 The district is named after Jalandhar, a demon king, who finds a mention in the Puranas and Mahabharta. According to another legend, Jalandhar was the capital of the kingdom of lav, son of Rama. According to yet another version Jalandhar is said to have derived its name from the vernacular term `Jalandhar' means area inside the water, i.e. tract laying between the two rivers Satluj and Beas, still another name of Jalandhar had been Trigartta, as it was waters by three rivers, Satluj, Beas and Ravi.

Location
Jalandhar is located on the intensively irrigated plain between the Beas and Sutlej rivers. The city, which has major road and rail connections, is a market for agricultural products. Manufactures include textiles, leather goods, wood products, and sporting goods. Jalandhar was the capital of Punjab from India's independence (1947) until Chandigarh was built in 1953.Jalandhar is situated at 710 31' East and 300 33' North at a distance of 146 kms from state capital Chandigarh. It is at a distance of 350 Kms from Delhi on Delhi-Amritsar Highway. It is surrounded by Ludhiana district in East, Kapurthala in West, Hosiharpur in North and Ferozepur in South. It is well connected by road and train. Nearest Airport is RajaSansi Airport, Amritsar at a distance of 90 kms.
---
We Provide the Following Services from Jalandhar :
» Air Ambulance Services from Jalandhar
» Emergency Evacuation Services from Jalandhar
» Ambulance Services from Jalandhar
» Medical Ambulance Services from Jalandhar
» Air Ambulance Charter Services from Jalandhar
» Ground Ambulance Transfer from Jalandhar
» Telephone Support Jalandhar
» Medical Advice at Jalandhar
» Air Ambulance Services from Jalandhar
---
Air Ambulance Services From Jalandhar
---
We Provide Air Ambulance Services from All Major Cities in India, Including -
+ Amritsar, Adampur, Agra, Ahmedabad, Allahabad, Agartala, Aizawl, Akola, Amravati, Anand, Andaman Nikobar, Aurangabad, Baraily, Belgaum, Bharuch, Bhatinda, Bhavnagar, Bhilwara, Bhuj, Bihar, Biratnagar, Bathinda, Bhopal, Bikaner, Bokaro, Bhubaneshwar, Bagdogra, Bilaspur, Bhilai, Bangalore, Bareilly, Chennai, Calicut, Cochin, Cochin, Chamba, Chandigarh, Coimbatore, Cuttack, Dhule, Darjeeling, Delhi, Dehradun, Darbhanga, Dharamshala, Dibrugarh, Dimapur, Gaggle, Gandhidham, Gandhigram, Gangtok, Gorakhpur, Goa, Gorakhpur, Guntar, Gagal, Gwalior, Gaya, Guwahati, Ganganagar/Hanumangarh, Haldwani, Hirakud, Hyderabad, Haridwar, Indore, Jalandhar, Jammu, Jabalpur, Jaisalmer, Jamshedpur, Jhansi, Jalgaon, Jorhat, Jodhpur, Jaipur, Jagdalpur, Jamshedpur, Jamnagar, Khajuraho, Katihar, Kullu, Kolkata, Katak, Kota, Kanpur, Kandla, Katni, Kochin, Kohima, Kutch, Leh, Ladakh, Ludhiana, Lucknow, Madurai, Meerut, Mountabu, Mumbai, Madhubani, Madhurai, Manali, Manglore, Muzaffarpur, Mysuru, Nasik, Nagpur, Nainital, Nashik, Noida, Ooty, Patna, Pantnagar, Pathankot, Purnia, Port Blair, Pune, Panjim, Patiala, Pilibhit, Porbandar, Puri, Ranchi, Raipur, Rajahmundry, Raigarh, Rewa, Rourkela, Raigad, Rajkot, Rajnandgaon, Ratnagiri, Sagar, Satna, Solapur, Shilong, Siliguri, Surat, Srinagar, Shimla, Sarsawa/saharanpur, Satara, Sambalpur, Shillong, Silchar, Silchar, Sitapur, Thiruvananthapuram, Tejpur, Tinsikia, Tiruchirapalli, Trivandrum, Udaipur, Ujjain, Varanasi, Vidisha, Vadodara, Vellore, Vishakhapatnam; View All Cities
We Provide Air Ambulance Services from All Major Cities Worldwide, Including -
+ Abuja Air Ambulance , Almaty, Al Ain, Abuja, Abu Dhabi, Afghanistan, Addis Ababa, Bagram, Baghdad, Bali, Bangkok, Bahrain, Bahrain, Chittagong, Candy, Camp Bastion , Colombo, Dubai, Dhaka, Dammam, Doha, Europe, Houston, Karachi, Kampala, Kathmandu, Kandahar, Kuala Lumpur, Kabul, Kenya, Kuwait, Italy, Islamabad, Johor Behru, Lahore, Lagos, London, Mazar E sharif, Male, Muscat, Myanmar, Nairobi, New York, Phuket, Pakistan, Paris, Pokhara, Ras Al Khaimah, Riyadh, Rome, Russia, Singapore, Seattle, Spain, Tashkent, Tanzania, Uganda, USA, Washington, DC, View All Cities