Chennai Air Ambulance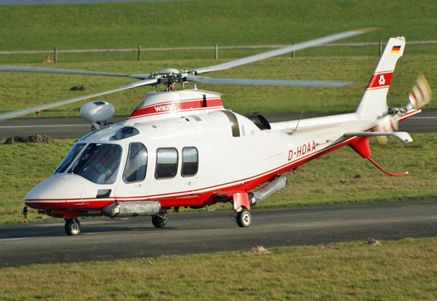 Camp Bastion was set up in 2006 by 2 RAF pers
Chennai, now called Chennai, the first city of Tamil Nadu, is comparatively a new city. The erstwhile villages of Mylapore, Triplicane, Ezhambur (Egmore), etc., all now a part of Chennai, have a recorded historical past centuries older than Chennai. Chennai, the present gateway to the South of India, is, however, only about 350 years old. Chennai is ever growing, changing and pulsating with new activities. The city of today, one of the great metropolitan cities of the world, and the fourth largest city in India, grew from the Fort that Francis Day and his superior Andrew Cogan of East India Company built on a narrow spit of no-man's land that Day's dubash Beri Thimanna negotiated with the local governor of the Vijayangar Empire.
---
Airport Information **
(** The Content Provided here is only for Information purposes, Please check Airport Website for Most Updated & Recent Information)
Chennai International Airport (IATA: MAA, ICAO: VOMM) is the primary airport serving the southern Indian metropolis of Chennai. It is the third busiest airport in India in terms of passenger traffic. The airport is spread across the suburban areas of Meenambakkam, Pallavaram and Tirusulam with passenger entry at Tirusulam and cargo entry at Meenambakkam.
Airlines
Destinations
Terminal
Air Arabia
Sharjah
Anna
AirAsia
Kuala Lumpur
Anna
AirAsia India
Bangalore
Kamaraj
Air Austral
Bangkok-Suvarnabhumi,
Saint-Denis de la Réunion
Anna
Air Costa
Ahmedabad, Hyderabad,
Jaipur,
Vijayawada
,Visakhapatnam
Kamaraj
Air India
Colombo,
Dubai-International,
Malé, Muscat
,Singapore, Sharjah
Anna
Air India
Ahmedabad,
Bangalore,
Bhubaneshwar,
Delhi,
Goa,
Hyderabad,
Kochi,
Kolkata,
Kozhikode
,Madurai,
Mumbai,
Port Blair
(resumes 20 December 2014),
Thiruvananthapuram
Kamaraj
Air India Express
Kuala Lumpur,
Singapore,
Tiruchirapalli
Anna
Air India Regional
Agatti, Bangalore
Kamaraj
Air Mauritius
Mauritius
Anna
British Airways
London-Heathrow
Anna
Cathay Pacific
Hong Kong
Anna
Emirates
Dubai-International
Anna
Etihad Airways
Abu Dhabi
Anna
flydubai
Dubai
(begins 31 March 2015)
Anna
GoAir
Bhubaneswar,
Mumbai,
Patna, Pune,
Ranchi,Port Blair
Kamaraj
Gulf Air
Bahrain
Anna
IndiGo
Dubai-International,
Singapore
Anna
IndiGo
Ahmedabad, Bangalore,
Bhubaneswar,
Coimbatore, Delhi,
Guwahati, Hyderabad,
Jaipur,Kochi,
Kolkata, Mumbai
, Pune,
Raipur,
Thiruvananthapuram,
Visakhapatnam
Kamaraj
Jet Airways
Abu Dhabi, Kuwait,
Singapore
Anna
Jet Airways
Amritsar, Bangalore,
Bhubaneswar,
Chandigarh,
Delhi,
Goa, Indore,
Jaipur,
Kochi, Kolkata,
Lucknow,
Mumbai, Port Blair,
Vadodara
Kamaraj
JetKonnect
Ahmedabad, Bangalore,
Coimbatore, Delhi,
Goa
,Hyderabad,
Indore, Kochi,
Kolkata, Lucknow,
Madurai, Mangalore,
Mumbai,
Raipur,
Thiruvananthapuram,
Tiruchirapalli
Kamaraj
Kuwait Airways
Kuwait
Anna
Lufthansa
Frankfurt
Anna
Malaysia Airlines
Kuala Lumpur
Anna
Maldivian
Dhaka, Malé
Anna
Oman Air
Muscat
Anna
Qatar Airways
Doha
Anna
Saudia
Dammam, Jeddah, Riyadh
Anna
SilkAir
Singapore
Anna
Singapore Airlines
Singapore
Anna
SpiceJet
Colombo
Anna
SpiceJet
Ahmedabad, Bagdogra,
Belgaum, Bangalore,
Coimbatore,
Delhi, Goa, Guwahati,
Hubli,
Hyderabad, Jaipur,
Kochi, Kolkata,
Kozhikode,Madurai,
Mangalore, Mumbai,
Port Blair, Pune,Surat,
Thiruvananthapuram,
Tuticorin, Vijayawada,
Visakhapatnam
Kamaraj
Sri Lankan Airlines
Colombo, Hambantota
Anna
Thai AirAsia
Bangkok-Don Mueang
Anna
Thai Airways International
Bangkok-Suvarnabhumi
Anna
Tigerair
Singapore
Anna
We Provide the Following Services from Chennai :
» Air Ambulance Services from Chennai
» Emergency Evacuation Services from Chennai
» Ambulance Services from Chennai
» Medical Ambulance Services from Chennai
» Air Ambulance Charter Services from Chennai
» Ground Ambulance Transfer from Chennai p>
» Telephone Support Chennai
» Medical Advice at Chennai
» Air Ambulance Services from Chennai
---
Air Ambulance Services From Chennai
---
We Provide Air Ambulance Services from All Major Cities in India, Including -
+ Amritsar, Adampur, Agra, Ahmedabad, Allahabad, Agartala, Aizawl, Akola, Amravati, Anand, Andaman Nikobar, Aurangabad, Baraily, Belgaum, Bharuch, Bhatinda, Bhavnagar, Bhilwara, Bhuj, Bihar, Biratnagar, Bathinda, Bhopal, Bikaner, Bokaro, Bhubaneshwar, Bagdogra, Bilaspur, Bhilai, Bangalore, Bareilly, Chennai, Calicut, Cochin, Cochin, Chamba, Chandigarh, Coimbatore, Cuttack, Dhule, Darjeeling, Delhi, Dehradun, Darbhanga, Dharamshala, Dibrugarh, Dimapur, Gaggle, Gandhidham, Gandhigram, Gangtok, Gorakhpur, Goa, Gorakhpur, Guntar, Gagal, Gwalior, Gaya, Guwahati, Ganganagar/Hanumangarh, Haldwani, Hirakud, Hyderabad, Haridwar, Indore, Jalandhar, Jammu, Jabalpur, Jaisalmer, Jamshedpur, Jhansi, Jalgaon, Jorhat, Jodhpur, Jaipur, Jagdalpur, Jamshedpur, Jamnagar, Khajuraho, Katihar, Kullu, Kolkata, Katak, Kota, Kanpur, Kandla, Katni, Kochin, Kohima, Kutch, Leh, Ladakh, Ludhiana, Lucknow, Madurai, Meerut, Mountabu, Mumbai, Madhubani, Madhurai, Manali, Manglore, Muzaffarpur, Mysuru, Nasik, Nagpur, Nainital, Nashik, Noida, Ooty, Patna, Pantnagar, Pathankot, Purnia, Port Blair, Pune, Panjim, Patiala, Pilibhit, Porbandar, Puri, Ranchi, Raipur, Rajahmundry, Raigarh, Rewa, Rourkela, Raigad, Rajkot, Rajnandgaon, Ratnagiri, Sagar, Satna, Solapur, Shilong, Siliguri, Surat, Srinagar, Shimla, Sarsawa/saharanpur, Satara, Sambalpur, Shillong, Silchar, Silchar, Sitapur, Thiruvananthapuram, Tejpur, Tinsikia, Tiruchirapalli, Trivandrum, Udaipur, Ujjain, Varanasi, Vidisha, Vadodara, Vellore, Vishakhapatnam; View All Cities
We Provide Air Ambulance Services from All Major Cities Worldwide, Including -
+ Abuja Air Ambulance , Almaty, Al Ain, Abuja, Abu Dhabi, Afghanistan, Addis Ababa, Bagram, Baghdad, Bali, Bangkok, Bahrain, Bahrain, Chittagong, Candy, Camp Bastion , Colombo, Dubai, Dhaka, Dammam, Doha, Europe, Houston, Karachi, Kampala, Kathmandu, Kandahar, Kuala Lumpur, Kabul, Kenya, Kuwait, Italy, Islamabad, Johor Behru, Lahore, Lagos, London, Mazar E sharif, Male, Muscat, Myanmar, Nairobi, New York, Phuket, Pakistan, Paris, Pokhara, Ras Al Khaimah, Riyadh, Rome, Russia, Singapore, Seattle, Spain, Tashkent, Tanzania, Uganda, USA, Washington, DC, View All Cities