Shimla Air Ambulance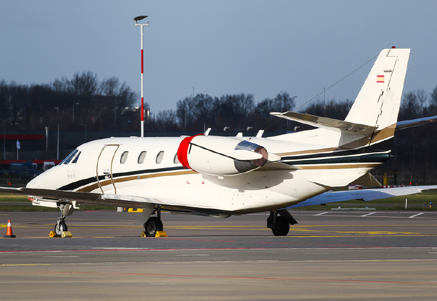 The british empire may have ceased to exist, but its echoes linger, on in Shimla (22050. As the summer capital of the British in India, this was the country focus for the better part of every and now, it is state capital of Himachal Prdesh today it has well developed facilities easy accessibility and numerous attractions make it one of India's most popular hill resort. Placed in the lower ranges of the Himalaya mountains, it is surrounded by pine,deodar, oak and rhododendrom forest. Towards the north lie the now-covered high ranges while the valleys breathe whispering streams and swaying fields. Within the town are host of splendid colonial edifices quaint cottages and charming and walks. Shimla holds a variety of shopping ,sport and entertainment.

Situated in the north-west Himalayas, Shimla is the capital of Himachal Pradesh. Spread across 12 kms along a ridge that overlooks terraced hillsides and cultivations, Shimla is magnificently robed in dense forests of oak and pine, fur and rhododendron, and it is best to travel here on the slow train from Kalka. Shimla also is a convenient base for variety of adventure sports such as Skiing, Trekking, Fishing and Golfing etc.
---
Airport Information **
(** The Content Provided here is only for Information purposes, Please check Airport Website for Most Updated & Recent Information)
Shimla Airport (IATA: SLV, ICAO: VISM) is an airport located in Jabarhatti, 22 kilometres (14 mi) from Shimla in the Indian state of Himachal Pradesh.

The airport was constructed by cutting down a mountaintop and leveling the area to form the single runway. The small apron has space for two small aircraft (Dornier Do 228) to park simultaneously. The small terminal can handle 50 persons for arriving flights, but only 40 for departing flights.

Kingfisher Airlines, operating the sole daily flight from Delhi, could not carry more than 28 passengers on its return journey because of load restrictions imposed on the aircraft due to Shimla's high altitude. It ceased operations to Shimla in September 2012.
We Provide the Following Services from Shimla:
» Air Ambulance Services from Shimla
» Emergency Evacuation Services from Shimla
» Ambulance Services from Shimla
» Medical Ambulance Services from Shimla
» Air Ambulance Charter Services from Shimla
» Ground Ambulance Transfer from Shimla
» Telephone Support Shimla
» Medical Advice at Shimla
» Air Ambulance Services from Shimla
---
Air Ambulance Services From Shimla
---
We Provide Air Ambulance Services from All Major Cities in India, Including -
+ Amritsar, Adampur, Agra, Ahmedabad, Allahabad, Agartala, Aizawl, Akola, Amravati, Anand, Andaman Nikobar, Aurangabad, Baraily, Belgaum, Bharuch, Bhatinda, Bhavnagar, Bhilwara, Bhuj, Bihar, Biratnagar, Bathinda, Bhopal, Bikaner, Bokaro, Bhubaneshwar, Bagdogra, Bilaspur, Bhilai, Bangalore, Bareilly, Chennai, Calicut, Cochin, Cochin, Chamba, Chandigarh, Coimbatore, Cuttack, Dhule, Darjeeling, Delhi, Dehradun, Darbhanga, Dharamshala, Dibrugarh, Dimapur, Gaggle, Gandhidham, Gandhigram, Gangtok, Gorakhpur, Goa, Gorakhpur, Guntar, Gagal, Gwalior, Gaya, Guwahati, Ganganagar/Hanumangarh, Haldwani, Hirakud, Hyderabad, Haridwar, Indore, Jalandhar, Jammu, Jabalpur, Jaisalmer, Jamshedpur, Jhansi, Jalgaon, Jorhat, Jodhpur, Jaipur, Jagdalpur, Jamshedpur, Jamnagar, Khajuraho, Katihar, Kullu, Kolkata, Katak, Kota, Kanpur, Kandla, Katni, Kochin, Kohima, Kutch, Leh, Ladakh, Ludhiana, Lucknow, Madurai, Meerut, Mountabu, Mumbai, Madhubani, Madhurai, Manali, Manglore, Muzaffarpur, Mysuru, Nasik, Nagpur, Nainital, Nashik, Noida, Ooty, Patna, Pantnagar, Pathankot, Purnia, Port Blair, Pune, Panjim, Patiala, Pilibhit, Porbandar, Puri, Ranchi, Raipur, Rajahmundry, Raigarh, Rewa, Rourkela, Raigad, Rajkot, Rajnandgaon, Ratnagiri, Sagar, Satna, Solapur, Shilong, Siliguri, Surat, Srinagar, Shimla, Sarsawa/saharanpur, Satara, Sambalpur, Shillong, Silchar, Silchar, Sitapur, Thiruvananthapuram, Tejpur, Tinsikia, Tiruchirapalli, Trivandrum, Udaipur, Ujjain, Varanasi, Vidisha, Vadodara, Vellore, Vishakhapatnam; View All Cities
We Provide Air Ambulance Services from All Major Cities Worldwide, Including -
+ Abuja Air Ambulance , Almaty, Al Ain, Abuja, Abu Dhabi, Afghanistan, Addis Ababa, Bagram, Baghdad, Bali, Bangkok, Bahrain, Bahrain, Chittagong, Candy, Camp Bastion , Colombo, Dubai, Dhaka, Dammam, Doha, Europe, Houston, Karachi, Kampala, Kathmandu, Kandahar, Kuala Lumpur, Kabul, Kenya, Kuwait, Italy, Islamabad, Johor Behru, Lahore, Lagos, London, Mazar E sharif, Male, Muscat, Myanmar, Nairobi, New York, Phuket, Pakistan, Paris, Pokhara, Ras Al Khaimah, Riyadh, Rome, Russia, Singapore, Seattle, Spain, Tashkent, Tanzania, Uganda, USA, Washington, DC, View All Cities