Raipur Air Ambulance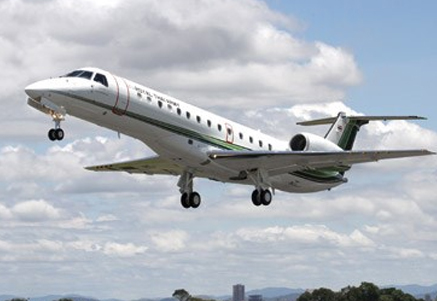 Raipur District is situated in the fertile plains of Chhattisgarh Region. This District is situated between 22 33' N to 21 14' N Latitude and 82 6' to 81 38' E Longtitude. The District is surrounded by District Bilaspur in North, District Bastar and part of Orissa state in South, District Raigarh and part of Orissa state in East and district Durg in West.

The district occupies the south eastern part of the upper Mahanadi valley and the bordering hills in the south and the east. Thus, the district is divided into two major physical divisions, Viz., the Chattisgarh plain and the Hilly Areas.

Mahanadi is the main river of this district. Its tributaries being Sendur, Pairy, Sondur, Joan, Kharun and Shivnath. The fertility of lands of Raipur district can be attributed to the presence of these rivers. Mahanadi originating in the hills of Sihava flows in the direction of East into the Bay of Bengal.

Mahanadi crosses the district diagonally from its south western corner to Northern boundaries. The area to the west of the river comprising the North Eastern part of Dhamtari (now separated from the Raipur District), the whole of Raipur, Rajim Tehsil and the western part of Baloda Bazar Tehsil is a part of the open Chhattisgarh plain, gently sloping, thickly populated and closely cultivated and almost devoid of forests.

The plain also extends in a belt of about 13 to 15 kilometers east of Mahanadi, except between Sirpur and Kasdol where the hills are very closed. The Southern part of Mahanadi plain is about 305 metres above the M.S.L, whereas the northern part is about 244 metres above the M.S.L.
---
Airport Information **
(** The Content Provided here is only for Information purposes, Please check Airport Website for Most Updated & Recent Information)
Swami Vivekananda International Airport (IATA: RPR, ICAO: VARP) (formerly known as Mana Airport) is the primary airport serving the state of Chhattisgarh, India. The airport is centrally located at Mana, 15 km (9.3 mi) south of Raipur between the old city and the new seat of the state government Naya Raipur. In 2006, this Airport witnessed an 82% increase in passenger traffic (the highest in the country for that year). The Airport is one of the 35 non-metro airports recently modernised by the Airports Authority of India (AAI).
Airlines
Destinations
Air India
Delhi, Mumbai,
Nagpur, Visakhapatnam
IndiGo
Bangalore, Chennai,
Delhi, Hyderabad,
Indore, Kolkata,
Mumbai
Jet Airways
Delhi, Mumbai,
Lucknow
JetKonnect
Delhi, Mumbai
We Provide the Following Services from Raipur:
» Air Ambulance Services from Raipur
» Emergency Evacuation Services from Raipur
» Ambulance Services from Raipur
» Medical Ambulance Services from Raipur
» Air Ambulance Charter Services from Raipur
» Ground Ambulance Transfer from Raipur
» Telephone Support Raipur
» Medical Advice at Raipur
» Air Ambulance Services from Raipur
---
Air Ambulance Services From Raipur
---
We Provide Air Ambulance Services from All Major Cities in India, Including -
+ Amritsar, Adampur, Agra, Ahmedabad, Allahabad, Agartala, Aizawl, Akola, Amravati, Anand, Andaman Nikobar, Aurangabad, Baraily, Belgaum, Bharuch, Bhatinda, Bhavnagar, Bhilwara, Bhuj, Bihar, Biratnagar, Bathinda, Bhopal, Bikaner, Bokaro, Bhubaneshwar, Bagdogra, Bilaspur, Bhilai, Bangalore, Bareilly, Chennai, Calicut, Cochin, Cochin, Chamba, Chandigarh, Coimbatore, Cuttack, Dhule, Darjeeling, Delhi, Dehradun, Darbhanga, Dharamshala, Dibrugarh, Dimapur, Gaggle, Gandhidham, Gandhigram, Gangtok, Gorakhpur, Goa, Gorakhpur, Guntar, Gagal, Gwalior, Gaya, Guwahati, Ganganagar/Hanumangarh, Haldwani, Hirakud, Hyderabad, Haridwar, Indore, Jalandhar, Jammu, Jabalpur, Jaisalmer, Jamshedpur, Jhansi, Jalgaon, Jorhat, Jodhpur, Jaipur, Jagdalpur, Jamshedpur, Jamnagar, Khajuraho, Katihar, Kullu, Kolkata, Katak, Kota, Kanpur, Kandla, Katni, Kochin, Kohima, Kutch, Leh, Ladakh, Ludhiana, Lucknow, Madurai, Meerut, Mountabu, Mumbai, Madhubani, Madhurai, Manali, Manglore, Muzaffarpur, Mysuru, Nasik, Nagpur, Nainital, Nashik, Noida, Ooty, Patna, Pantnagar, Pathankot, Purnia, Port Blair, Pune, Panjim, Patiala, Pilibhit, Porbandar, Puri, Ranchi, Raipur, Rajahmundry, Raigarh, Rewa, Rourkela, Raigad, Rajkot, Rajnandgaon, Ratnagiri, Sagar, Satna, Solapur, Shilong, Siliguri, Surat, Srinagar, Shimla, Sarsawa/saharanpur, Satara, Sambalpur, Shillong, Silchar, Silchar, Sitapur, Thiruvananthapuram, Tejpur, Tinsikia, Tiruchirapalli, Trivandrum, Udaipur, Ujjain, Varanasi, Vidisha, Vadodara, Vellore, Vishakhapatnam; View All Cities
We Provide Air Ambulance Services from All Major Cities Worldwide, Including -
+ Abuja Air Ambulance , Almaty, Al Ain, Abuja, Abu Dhabi, Afghanistan, Addis Ababa, Bagram, Baghdad, Bali, Bangkok, Bahrain, Bahrain, Chittagong, Candy, Camp Bastion , Colombo, Dubai, Dhaka, Dammam, Doha, Europe, Houston, Karachi, Kampala, Kathmandu, Kandahar, Kuala Lumpur, Kabul, Kenya, Kuwait, Italy, Islamabad, Johor Behru, Lahore, Lagos, London, Mazar E sharif, Male, Muscat, Myanmar, Nairobi, New York, Phuket, Pakistan, Paris, Pokhara, Ras Al Khaimah, Riyadh, Rome, Russia, Singapore, Seattle, Spain, Tashkent, Tanzania, Uganda, USA, Washington, DC, View All Cities