Nagpur Air Ambulance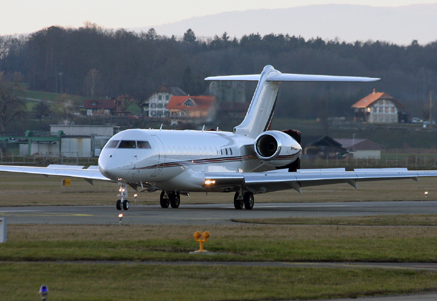 Nagpur is named after the Nag river which originates from Ambazari lake and drains into Kanhan river. 'Pur' is common suffix given to cities, villages and towns across India. Description : Nagpur is a city in India which is located in the state of Maharashtra and is home to nearly to 2.5 million people. It is headquarter of Nagpur district and Nagpur division. Nagpur is known as the orange city because it is most famous for its large mandarin Nagpur oranges. This City was judged as the cleanest and second greenest in India after Bangalore. The Vidarbha Cricket Association Ground (VCA) in Nagpur is one of the nine test venues in the country. Attraction of Nagpur: The scenic beauty teemed with beautiful forts and temples make Nagpur one of the most attractive travel destination.

Climate is dry or mildly humid as Nagpur is located at centre of Indian peninsula far from Bay of Bengal and Arabian sea. Summers are extremely hot lasting from March to June, with maximum temperatures in May. Winter lasts from November to January. Nagpur city receives an annual rainfall of 1,205 mm (47.44 in) from monsoon rains during June to September. Geography: Nagpur district is located between 21*45 N to 20*30 N and 78*15 E to 79*45 E, which essentially indicates that Nagpur district is located in the Deccan Plateau. The underlying rock strata is covered with alluvial deposits resulting from the flood plain of the Kanhan River.
---
Airport Information **
(** The Content Provided here is only for Information purposes, Please check Airport Website for Most Updated & Recent Information)
Dr. Babasaheb Ambedkar International Airport (IATA: NAG, ICAO: VANP) is a customs airport serving the city of Nagpur, Maharashtra, India. It was named after Bharat Ratna Dr. "Babasaheb" Ambedkar, the chief architect of the Indian Constitution in 2005.The Airport handles around 4,000 passengers per day and caters to 6 Domestic Airlines and 1 International Airline connecting Nagpur to Sharjah and 12 domestic destinations. The airport, spread over 1,460-acres, is also home to AFS Nagpur of the Indian Air Force and the Nagpur Flying Club.
Airlines
Destinations
Air Arabia
Sharjah
Air India
Delhi, Mumbai,
Raipur
GoAir
Bangalore, Delhi,
Mumbai, Srinagar,
Kolkata, Pune
IndiGo
Ahmedabad, Bangalore,
Delhi, Jaipur,
Goa, Indore,
Kolkata, Mumbai,
Pune, Srinagar
Jet Airways
Chennai, Delhi,
Mumbai
JetKonnect
Bangalore, Hyderabad,
Mumbai
We Provide the Following Services from Nagpur:
» Air Ambulance Services from Nagpur
» Emergency Evacuation Services from Nagpur
» Ambulance Services from Nagpur
» Medical Ambulance Services from Nagpur
» Air Ambulance Charter Services from Nagpur
» Ground Ambulance Transfer from Nagpur
» Telephone Support Nagpur
» Medical Advice at Nagpur
» Air Ambulance Services from Nagpur
---
Air Ambulance Services From Nagpur
---
We Provide Air Ambulance Services from All Major Cities in India, Including -
+ Amritsar, Adampur, Agra, Ahmedabad, Allahabad, Agartala, Aizawl, Akola, Amravati, Anand, Andaman Nikobar, Aurangabad, Baraily, Belgaum, Bharuch, Bhatinda, Bhavnagar, Bhilwara, Bhuj, Bihar, Biratnagar, Bathinda, Bhopal, Bikaner, Bokaro, Bhubaneshwar, Bagdogra, Bilaspur, Bhilai, Bangalore, Bareilly, Chennai, Calicut, Cochin, Cochin, Chamba, Chandigarh, Coimbatore, Cuttack, Dhule, Darjeeling, Delhi, Dehradun, Darbhanga, Dharamshala, Dibrugarh, Dimapur, Gaggle, Gandhidham, Gandhigram, Gangtok, Gorakhpur, Goa, Gorakhpur, Guntar, Gagal, Gwalior, Gaya, Guwahati, Ganganagar/Hanumangarh, Haldwani, Hirakud, Hyderabad, Haridwar, Indore, Jalandhar, Jammu, Jabalpur, Jaisalmer, Jamshedpur, Jhansi, Jalgaon, Jorhat, Jodhpur, Jaipur, Jagdalpur, Jamshedpur, Jamnagar, Khajuraho, Katihar, Kullu, Kolkata, Katak, Kota, Kanpur, Kandla, Katni, Kochin, Kohima, Kutch, Leh, Ladakh, Ludhiana, Lucknow, Madurai, Meerut, Mountabu, Mumbai, Madhubani, Madhurai, Manali, Manglore, Muzaffarpur, Mysuru, Nasik, Nagpur, Nainital, Nashik, Noida, Ooty, Patna, Pantnagar, Pathankot, Purnia, Port Blair, Pune, Panjim, Patiala, Pilibhit, Porbandar, Puri, Ranchi, Raipur, Rajahmundry, Raigarh, Rewa, Rourkela, Raigad, Rajkot, Rajnandgaon, Ratnagiri, Sagar, Satna, Solapur, Shilong, Siliguri, Surat, Srinagar, Shimla, Sarsawa/saharanpur, Satara, Sambalpur, Shillong, Silchar, Silchar, Sitapur, Thiruvananthapuram, Tejpur, Tinsikia, Tiruchirapalli, Trivandrum, Udaipur, Ujjain, Varanasi, Vidisha, Vadodara, Vellore, Vishakhapatnam; View All Cities
We Provide Air Ambulance Services from All Major Cities Worldwide, Including -
+ Abuja Air Ambulance , Almaty, Al Ain, Abuja, Abu Dhabi, Afghanistan, Addis Ababa, Bagram, Baghdad, Bali, Bangkok, Bahrain, Bahrain, Chittagong, Candy, Camp Bastion , Colombo, Dubai, Dhaka, Dammam, Doha, Europe, Houston, Karachi, Kampala, Kathmandu, Kandahar, Kuala Lumpur, Kabul, Kenya, Kuwait, Italy, Islamabad, Johor Behru, Lahore, Lagos, London, Mazar E sharif, Male, Muscat, Myanmar, Nairobi, New York, Phuket, Pakistan, Paris, Pokhara, Ras Al Khaimah, Riyadh, Rome, Russia, Singapore, Seattle, Spain, Tashkent, Tanzania, Uganda, USA, Washington, DC, View All Cities