Siliguri Air Ambulance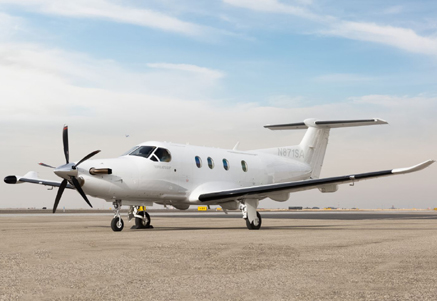 Siliguri is a Metropolitan city in the Indian state of West Bengal. It is located in the Siliguri Corridor or Chicken's Neck - a very narrow strip of land linking mainland India to its north eastern states. It is also the transit point for air, road and rail traffic to the neighboring countries of Nepal, Bhutan and Bangladesh. The town hosts over 500,000 domestic and 15,000 foreign visitors annually. It is the commercial nerve center of North Bengal.Siliguri is situated in Darjeeling district, and though it is the district's largest city, the district headquarters is located at Darjeeling. Siliguri is a unique city as 15 out of 47 wards of Siliguri Municipal Corporation falls in neighbouring Jalpaiguri district. The Indian army, Border Security Force (BSF), Central Reserve Police Force (CRPF), Shashatra Seema Bal (SSB) and the Assam Rifles have bases around the city. The Bagdogra Airport is located within the Indian Air Force (IAF) cantonment area. Siliguri has an Indian Oil Corporation Ltd. (IOC) oil depot near the southern edge of the town. Siliguri is the second largest city of West Bengal after Kolkata and second largest urban agglomeration after Kolkata.
---
Airport Information **
(** The Content Provided here is only for Information purposes, Please check Airport Website for Most Updated & Recent Information)
Bagdogra Airport, (IATA: IXB, ICAO: VEBD) is located in the town of Bagdogra, about 16 km (9.9 mi) West of the city of Siliguri in the Darjeeling district in northern West Bengal, India. It is operated as a civil enclave at AFS Bagdogra of the Indian Air Force (IAF). It is the gateway airport to the hill station towns of Darjeeling, Kurseong, Mirik, and Kalimpong and the state of Sikkim, and sees thousands of tourists annually. Permits for Foreign tourists intending to journey to Sikkim are issued at this airport. The airport is a major stop in the region with flights connecting Kolkata, New Delhi, Mumbai, Bangalore, Chennai and Guwahati. Air traffic at Bagdogra grew by around 8 percent in 2013. The airport also has regular helicopter flights to Gangtok, the capital of Sikkim.
Airlines
Destinations
Air India
Delhi, Kolkata
Druk Air
Bangkok-Suvarnabhumi,
Thimphu/Paro
GoAir
Delhi, Kolkata
IndiGo
Bangalore, Chennai,
Delhi, Mumbai,
Guwahati, Kolkata
Jet Airways
Delhi, Mumbai
JetKonnect
Kolkata
SpiceJet
Bangalore, Chennai,
Delhi, Guwahati,
Kathmandu, Kolkata
We Provide the Following Services from Siliguri:
» Air Ambulance Services from Siliguri
» Emergency Evacuation Services from Siliguri
» Ambulance Services from Siliguri
» Medical Ambulance Services from Siliguri
» Air Ambulance Charter Services from Siliguri
» Ground Ambulance Transfer from Siliguri
» Telephone Support Siliguri
» Medical Advice at Siliguri
» Air Ambulance Services from Siliguri
---
Air Ambulance Services From Siliguri
---
We Provide Air Ambulance Services from All Major Cities in India, Including -
+ Amritsar, Adampur, Agra, Ahmedabad, Allahabad, Agartala, Aizawl, Akola, Amravati, Anand, Andaman Nikobar, Aurangabad, Baraily, Belgaum, Bharuch, Bhatinda, Bhavnagar, Bhilwara, Bhuj, Bihar, Biratnagar, Bathinda, Bhopal, Bikaner, Bokaro, Bhubaneshwar, Bagdogra, Bilaspur, Bhilai, Bangalore, Bareilly, Chennai, Calicut, Cochin, Cochin, Chamba, Chandigarh, Coimbatore, Cuttack, Dhule, Darjeeling, Delhi, Dehradun, Darbhanga, Dharamshala, Dibrugarh, Dimapur, Gaggle, Gandhidham, Gandhigram, Gangtok, Gorakhpur, Goa, Gorakhpur, Guntar, Gagal, Gwalior, Gaya, Guwahati, Ganganagar/Hanumangarh, Haldwani, Hirakud, Hyderabad, Haridwar, Indore, Jalandhar, Jammu, Jabalpur, Jaisalmer, Jamshedpur, Jhansi, Jalgaon, Jorhat, Jodhpur, Jaipur, Jagdalpur, Jamshedpur, Jamnagar, Khajuraho, Katihar, Kullu, Kolkata, Katak, Kota, Kanpur, Kandla, Katni, Kochin, Kohima, Kutch, Leh, Ladakh, Ludhiana, Lucknow, Madurai, Meerut, Mountabu, Mumbai, Madhubani, Madhurai, Manali, Manglore, Muzaffarpur, Mysuru, Nasik, Nagpur, Nainital, Nashik, Noida, Ooty, Patna, Pantnagar, Pathankot, Purnia, Port Blair, Pune, Panjim, Patiala, Pilibhit, Porbandar, Puri, Ranchi, Raipur, Rajahmundry, Raigarh, Rewa, Rourkela, Raigad, Rajkot, Rajnandgaon, Ratnagiri, Sagar, Satna, Solapur, Shilong, Siliguri, Surat, Srinagar, Shimla, Sarsawa/saharanpur, Satara, Sambalpur, Shillong, Silchar, Silchar, Sitapur, Thiruvananthapuram, Tejpur, Tinsikia, Tiruchirapalli, Trivandrum, Udaipur, Ujjain, Varanasi, Vidisha, Vadodara, Vellore, Vishakhapatnam; View All Cities
We Provide Air Ambulance Services from All Major Cities Worldwide, Including -
+ Abuja Air Ambulance , Almaty, Al Ain, Abuja, Abu Dhabi, Afghanistan, Addis Ababa, Bagram, Baghdad, Bali, Bangkok, Bahrain, Bahrain, Chittagong, Candy, Camp Bastion , Colombo, Dubai, Dhaka, Dammam, Doha, Europe, Houston, Karachi, Kampala, Kathmandu, Kandahar, Kuala Lumpur, Kabul, Kenya, Kuwait, Italy, Islamabad, Johor Behru, Lahore, Lagos, London, Mazar E sharif, Male, Muscat, Myanmar, Nairobi, New York, Phuket, Pakistan, Paris, Pokhara, Ras Al Khaimah, Riyadh, Rome, Russia, Singapore, Seattle, Spain, Tashkent, Tanzania, Uganda, USA, Washington, DC, View All Cities