Kullu Air Ambulance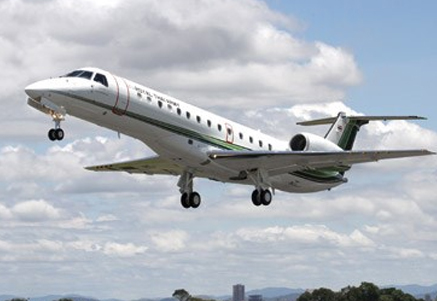 The Kullu - Manali region in the state of Himachal Pradesh is described as the Valley of Gods. It is one of the most famous hill station in Himachal Pradesh and known for its beautiful scenery, apple orchards, forests, alpine meadows, gurgling rivers and lively tribal dances. The most charming and beautiful Kulu valley spreads out its charm on either side of river Beas. The valley runs north to south of this river and is 80 kms. long and about 2 kms. at its broadest. Earlier, Kullu was known as Kulanthpitha, 'the end of the habitable world'. Kullu is blessed with an abundance of natural beauty and surrounded by the snow ranges of Himalayas, the Dhauladhar and the Pir Panjal range that run parallel to the south and the narrow terraced valley that runs in the north up to the Rohtang Pass. There are numerous valleys in Kullu, each of which is a visual delight and seems more beautiful than the other. The Beas river flows through the flower bedecked valley. The 'Silver Valley' has nature's treasures that lie carelessly scattered like the flowers on the high meadows. A fairly wide area is open to the tourists, trekkers, mountaineers, artists and to anyone who wishes to escape the heat and dust of the plains to breathe the exhilarating air of the Himalaya and enjoy the spectacle of the variegated mountain scenery. Hindi, Punjabi, Pahari and English are some of the languages which are spoken by the people in Kullu. In winter, the temperature is very low and heavy woolens are required. While in summers, it is pleasant and cotton clothes are recommended. The best season to visit Kullu is from March to June and September to November.
---
Airport Information **
(** The Content Provided here is only for Information purposes, Please check Airport Website for Most Updated & Recent Information)
Bhuntar Airport, alternatively known as Kullu Manali Airport or Kullu Airport, (IATA: KUU, ICAO: VIBR) is an airport located in Bhuntar in the Indian state of Himachal Pradesh.
Airlines
Destinations
Air India Regional
Delhi,
Pathankot
Deccan Charters
with Himalayan Bulls
Chandigarh
Jagson Airlines
Chandigarh,
Delhi, Dharamshala,
Kolkata
We Provide the Following Services from Kullu :
» Air Ambulance Services from Kullu
» Emergency Evacuation Services from Kullu
» Ambulance Services from Kullu
» Medical Ambulance Services from Kullu
» Air Ambulance Charter Services from Kullu
» Ground Ambulance Transfer from Kullu
» Telephone Support Kullu
» Medical Advice at Kullu
» Air Ambulance Services from Kullu
---
Air Ambulance Services From Kullu
---
We Provide Air Ambulance Services from All Major Cities in India, Including -
+ Amritsar, Adampur, Agra, Ahmedabad, Allahabad, Agartala, Aizawl, Akola, Amravati, Anand, Andaman Nikobar, Aurangabad, Baraily, Belgaum, Bharuch, Bhatinda, Bhavnagar, Bhilwara, Bhuj, Bihar, Biratnagar, Bathinda, Bhopal, Bikaner, Bokaro, Bhubaneshwar, Bagdogra, Bilaspur, Bhilai, Bangalore, Bareilly, Chennai, Calicut, Cochin, Cochin, Chamba, Chandigarh, Coimbatore, Cuttack, Dhule, Darjeeling, Delhi, Dehradun, Darbhanga, Dharamshala, Dibrugarh, Dimapur, Gaggle, Gandhidham, Gandhigram, Gangtok, Gorakhpur, Goa, Gorakhpur, Guntar, Gagal, Gwalior, Gaya, Guwahati, Ganganagar/Hanumangarh, Haldwani, Hirakud, Hyderabad, Haridwar, Indore, Jalandhar, Jammu, Jabalpur, Jaisalmer, Jamshedpur, Jhansi, Jalgaon, Jorhat, Jodhpur, Jaipur, Jagdalpur, Jamshedpur, Jamnagar, Khajuraho, Katihar, Kullu, Kolkata, Katak, Kota, Kanpur, Kandla, Katni, Kochin, Kohima, Kutch, Leh, Ladakh, Ludhiana, Lucknow, Madurai, Meerut, Mountabu, Mumbai, Madhubani, Madhurai, Manali, Manglore, Muzaffarpur, Mysuru, Nasik, Nagpur, Nainital, Nashik, Noida, Ooty, Patna, Pantnagar, Pathankot, Purnia, Port Blair, Pune, Panjim, Patiala, Pilibhit, Porbandar, Puri, Ranchi, Raipur, Rajahmundry, Raigarh, Rewa, Rourkela, Raigad, Rajkot, Rajnandgaon, Ratnagiri, Sagar, Satna, Solapur, Shilong, Siliguri, Surat, Srinagar, Shimla, Sarsawa/saharanpur, Satara, Sambalpur, Shillong, Silchar, Silchar, Sitapur, Thiruvananthapuram, Tejpur, Tinsikia, Tiruchirapalli, Trivandrum, Udaipur, Ujjain, Varanasi, Vidisha, Vadodara, Vellore, Vishakhapatnam; View All Cities
We Provide Air Ambulance Services from All Major Cities Worldwide, Including -
+ Abuja Air Ambulance , Almaty, Al Ain, Abuja, Abu Dhabi, Afghanistan, Addis Ababa, Bagram, Baghdad, Bali, Bangkok, Bahrain, Bahrain, Chittagong, Candy, Camp Bastion , Colombo, Dubai, Dhaka, Dammam, Doha, Europe, Houston, Karachi, Kampala, Kathmandu, Kandahar, Kuala Lumpur, Kabul, Kenya, Kuwait, Italy, Islamabad, Johor Behru, Lahore, Lagos, London, Mazar E sharif, Male, Muscat, Myanmar, Nairobi, New York, Phuket, Pakistan, Paris, Pokhara, Ras Al Khaimah, Riyadh, Rome, Russia, Singapore, Seattle, Spain, Tashkent, Tanzania, Uganda, USA, Washington, DC, View All Cities