Port Blair Air Ambulance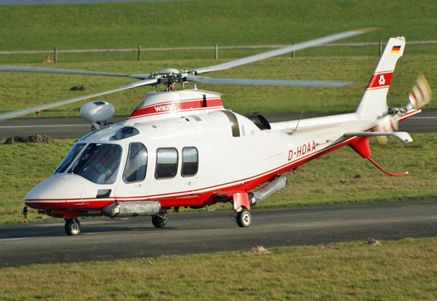 Port Blair, the gateway to the pristine islands, is the capital of Andaman & Nicobar Islands. A typical small Indian city, where people of diversified cultures and religion live together in peace and harmony. With over 5 tribes and many religions, it is incredible how Port Blair has never faced any religion/region based conflicts ever. With households celebrating every festival, whether big or small, together, with pomp and vigour ,this city can undoubtedly be called Mini-India.

Aberdeen Bazaar is the hub of the town, located about 2 kms away from the airport and about 1 km away from the Phoenix Bay Ship Dock. You can reach anyplace in Port Blair from anywhere in the city in not more than 15 mins in a vehicle. So, distance is never an issue here. You can choose to stay in the hotel of your choice and eat at a place you like, even if they are little away from the city.
---
Airport Information **
(** The Content Provided here is only for Information purposes, Please check Airport Website for Most Updated & Recent Information)
Veer Savarkar International Airport also known as Port Blair Airport (IATA: IXZ, ICAO: VOPB), is a customs airport located 2 km (1.2 mi) south of Port Blair and is the main airport of the Andaman and Nicobar Islands of India. It is named after the Indian freedom fighter Vinayak Damodar Savarkar. It operates as a civil enclave, sharing airside facilities with INS Utkrosh of the Indian Navy.
Airlines
Destinations
Air India
Chennai, Kolkata
Air India Regional
Bhubaneswar, Delhi,
Visakhapatnam
(begins 24 December2014)
Charter: Car Nicobar
SpiceJet
Chennai, Delhi,
Kolkata, Madurai
GoAir
Chennai, Mumbai,
Kolkata Seasonal: Delhi
Jal Hans
Diglipur, Havelock Island,
Little Andaman
Jet Airways
Chennai, Delhi,
Kolkata
We Provide the Following Services from Port Blair:
» Air Ambulance Services from Port Blair
» Emergency Evacuation Services from Port Blair
» Ambulance Services from Port Blair
» Medical Ambulance Services from Port Blair
» Air Ambulance Charter Services from Port Blair
» Ground Ambulance Transfer from Port Blair
» Telephone Support Port Blair
» Medical Advice at Port Blair
» Air Ambulance Services from Port Blair
---
Air Ambulance Services From PortBlair
---
We Provide Air Ambulance Services from All Major Cities in India, Including -
+ Amritsar, Adampur, Agra, Ahmedabad, Allahabad, Agartala, Aizawl, Akola, Amravati, Anand, Andaman Nikobar, Aurangabad, Baraily, Belgaum, Bharuch, Bhatinda, Bhavnagar, Bhilwara, Bhuj, Bihar, Biratnagar, Bathinda, Bhopal, Bikaner, Bokaro, Bhubaneshwar, Bagdogra, Bilaspur, Bhilai, Bangalore, Bareilly, Chennai, Calicut, Cochin, Cochin, Chamba, Chandigarh, Coimbatore, Cuttack, Dhule, Darjeeling, Delhi, Dehradun, Darbhanga, Dharamshala, Dibrugarh, Dimapur, Gaggle, Gandhidham, Gandhigram, Gangtok, Gorakhpur, Goa, Gorakhpur, Guntar, Gagal, Gwalior, Gaya, Guwahati, Ganganagar/Hanumangarh, Haldwani, Hirakud, Hyderabad, Haridwar, Indore, Jalandhar, Jammu, Jabalpur, Jaisalmer, Jamshedpur, Jhansi, Jalgaon, Jorhat, Jodhpur, Jaipur, Jagdalpur, Jamshedpur, Jamnagar, Khajuraho, Katihar, Kullu, Kolkata, Katak, Kota, Kanpur, Kandla, Katni, Kochin, Kohima, Kutch, Leh, Ladakh, Ludhiana, Lucknow, Madurai, Meerut, Mountabu, Mumbai, Madhubani, Madhurai, Manali, Manglore, Muzaffarpur, Mysuru, Nasik, Nagpur, Nainital, Nashik, Noida, Ooty, Patna, Pantnagar, Pathankot, Purnia, Port Blair, Pune, Panjim, Patiala, Pilibhit, Porbandar, Puri, Ranchi, Raipur, Rajahmundry, Raigarh, Rewa, Rourkela, Raigad, Rajkot, Rajnandgaon, Ratnagiri, Sagar, Satna, Solapur, Shilong, Siliguri, Surat, Srinagar, Shimla, Sarsawa/saharanpur, Satara, Sambalpur, Shillong, Silchar, Silchar, Sitapur, Thiruvananthapuram, Tejpur, Tinsikia, Tiruchirapalli, Trivandrum, Udaipur, Ujjain, Varanasi, Vidisha, Vadodara, Vellore, Vishakhapatnam; View All Cities
We Provide Air Ambulance Services from All Major Cities Worldwide, Including -
+ Abuja Air Ambulance , Almaty, Al Ain, Abuja, Abu Dhabi, Afghanistan, Addis Ababa, Bagram, Baghdad, Bali, Bangkok, Bahrain, Bahrain, Chittagong, Candy, Camp Bastion , Colombo, Dubai, Dhaka, Dammam, Doha, Europe, Houston, Karachi, Kampala, Kathmandu, Kandahar, Kuala Lumpur, Kabul, Kenya, Kuwait, Italy, Islamabad, Johor Behru, Lahore, Lagos, London, Mazar E sharif, Male, Muscat, Myanmar, Nairobi, New York, Phuket, Pakistan, Paris, Pokhara, Ras Al Khaimah, Riyadh, Rome, Russia, Singapore, Seattle, Spain, Tashkent, Tanzania, Uganda, USA, Washington, DC, View All Cities