Leh Air Ambulance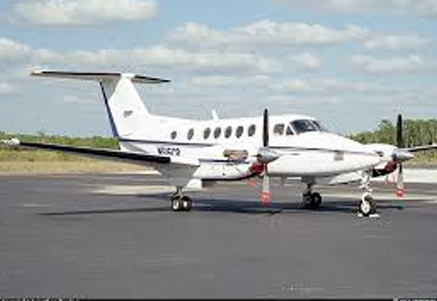 The main town of the region, is dominated by Sengge Namgyal's nine-storey Palace, a building in the grand tradition of Tibetan architecture, said to have inspired the famous Potala in Lhasa, which was built half a century later. Above it, on Namgyal Tsemo, the peak overlooking the town, are the ruins of the earliest royal residence at Leh, a fort built by King Tashi Namgyal in the 16th century. The associated temples remain intact, but they are kept locked except during the morning and evening hours when a monk toils up the hills from Sankar Gompa to attend to the butter-lamps in front of the images. Down in the bazaar, the main sites to visit are the Jo-khang, a modern ecumenical Buddhist temple, and the imposing mosque dating from the late 17th century almost opposite. But the pleasures of Leh are not confined to the purposeful visiting of sites. For locals and visitors alike, a stroll along the main bazaar, observing the varied crowd and peering into the curio shops is an entrancing experience. A particularly charming sight is the line of women from nearby villages sitting along the edge of the footpath with baskets of fresh vegetables brought for sale to town's people. Chang Gali, behind the main bazaar, is less bustling but has intriguing little shops selling curious and jewelry; and further on is the labyrinthine alleyways and piled-up houses of the old city, cluttering around the foot of the palace hill. In the other direction, down from the bazaar, are the stalls of the Tibetan traders where you can bargain for pearls, turquoise, coral, malachite, lapis lazuli and many other kinds of semi-precious stones and jewelry, as well as curiously carved yak-horn boxes, quaint brass locks, china or metal bowls, or any of a whole array of curious. When you're tired of strolling, you can step into any of several restaurants, some of them in the open air- in gardens, or on the sidewalk - which serve local, Tibetan, Indian and Continental cuisine.

Or you can strike off away from the bazaar, past Zangsti, the old coppersmith's quarte, past the Moravian Church to the Ladakh Ecological Centre. From here there is a footpath across the fields to Sankar Gompa- a half an hour walk.
---
Airport Information **
(** The Content Provided here is only for Information purposes, Please check Airport Website for Most Updated & Recent Information)
Kushok Bakula Rimpochhe Airport (IATA: IXL, ICAO: VILH) is an airport in Leh, Jammu and Kashmir, India. It's one of the highest airports in the world at 3,256 m (10,682 ft) above mean sea level. The airport is named after the Venerable Kushok Bakula Rinpoche, whose 19th Incarnation was an important Indian and Ladakhi Statesman.
We Provide the Following Services from Leh :
» Air Ambulance Services from Leh
» Emergency Evacuation Services from Leh
» Ambulance Services from Leh
» Medical Ambulance Services from Leh
» Air Ambulance Charter Services from Leh
» Ground Ambulance Transfer from Leh
» Telephone Support Leh
» Medical Advice at Leh
» Air Ambulance Services from Leh
---
Air Ambulance Services From Leh
---
We Provide Air Ambulance Services from All Major Cities in India, Including -
+ Amritsar, Adampur, Agra, Ahmedabad, Allahabad, Agartala, Aizawl, Akola, Amravati, Anand, Andaman Nikobar, Aurangabad, Baraily, Belgaum, Bharuch, Bhatinda, Bhavnagar, Bhilwara, Bhuj, Bihar, Biratnagar, Bathinda, Bhopal, Bikaner, Bokaro, Bhubaneshwar, Bagdogra, Bilaspur, Bhilai, Bangalore, Bareilly, Chennai, Calicut, Cochin, Cochin, Chamba, Chandigarh, Coimbatore, Cuttack, Dhule, Darjeeling, Delhi, Dehradun, Darbhanga, Dharamshala, Dibrugarh, Dimapur, Gaggle, Gandhidham, Gandhigram, Gangtok, Gorakhpur, Goa, Gorakhpur, Guntar, Gagal, Gwalior, Gaya, Guwahati, Ganganagar/Hanumangarh, Haldwani, Hirakud, Hyderabad, Haridwar, Indore, Jalandhar, Jammu, Jabalpur, Jaisalmer, Jamshedpur, Jhansi, Jalgaon, Jorhat, Jodhpur, Jaipur, Jagdalpur, Jamshedpur, Jamnagar, Khajuraho, Katihar, Kullu, Kolkata, Katak, Kota, Kanpur, Kandla, Katni, Kochin, Kohima, Kutch, Leh, Ladakh, Ludhiana, Lucknow, Madurai, Meerut, Mountabu, Mumbai, Madhubani, Madhurai, Manali, Manglore, Muzaffarpur, Mysuru, Nasik, Nagpur, Nainital, Nashik, Noida, Ooty, Patna, Pantnagar, Pathankot, Purnia, Port Blair, Pune, Panjim, Patiala, Pilibhit, Porbandar, Puri, Ranchi, Raipur, Rajahmundry, Raigarh, Rewa, Rourkela, Raigad, Rajkot, Rajnandgaon, Ratnagiri, Sagar, Satna, Solapur, Shilong, Siliguri, Surat, Srinagar, Shimla, Sarsawa/saharanpur, Satara, Sambalpur, Shillong, Silchar, Silchar, Sitapur, Thiruvananthapuram, Tejpur, Tinsikia, Tiruchirapalli, Trivandrum, Udaipur, Ujjain, Varanasi, Vidisha, Vadodara, Vellore, Vishakhapatnam; View All Cities
We Provide Air Ambulance Services from All Major Cities Worldwide, Including -
+ Abuja Air Ambulance , Almaty, Al Ain, Abuja, Abu Dhabi, Afghanistan, Addis Ababa, Bagram, Baghdad, Bali, Bangkok, Bahrain, Bahrain, Chittagong, Candy, Camp Bastion , Colombo, Dubai, Dhaka, Dammam, Doha, Europe, Houston, Karachi, Kampala, Kathmandu, Kandahar, Kuala Lumpur, Kabul, Kenya, Kuwait, Italy, Islamabad, Johor Behru, Lahore, Lagos, London, Mazar E sharif, Male, Muscat, Myanmar, Nairobi, New York, Phuket, Pakistan, Paris, Pokhara, Ras Al Khaimah, Riyadh, Rome, Russia, Singapore, Seattle, Spain, Tashkent, Tanzania, Uganda, USA, Washington, DC, View All Cities