Meerut Air Ambulance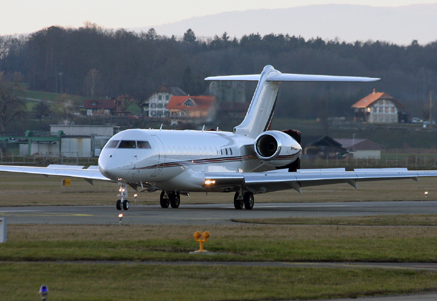 Meerut district is one of the districts of Uttar Pradesh state of India, and Meerut is the district headquarters. Meerut district is a part of Meerut division.

Meerut district lies between 28°57' to 29°02' North latitude and 77°40' to 77°45' East longitude in the Indo-Gangetic plains of India.It is bound on the north by Muzaffarnagar district, in the south by Bulandshahar district while Ghaziabad and Baghpat districts form the southern and western limits.The river Ganges forms the eastern boundary and separates the district from Moradabad district and Bijnor district.The Hindon forms the western boundary and separates the district from Baghpat. The ground is not rocky and there are no mountains. The soil is composed of pleistocene and sub-recent alluvial sediments transported and deposited by river action from the Himalayan region.These alluvial deposits are unconsolidated. Lithologically, sediments consist of clay, silt and fine to coarse sand. Land is very fertile for growing crops, especially wheat, sugarcane and vegetables.
---
Airport Information **
(** The Content Provided here is only for Information purposes, Please check Airport Website for Most Updated & Recent Information)
Meerut Airport or B.R. Ambedkar Airport is situated at Partapur, 9 km south of Meerut, in Uttar Pradesh, India. The airstrip, spread across 47 acres, is used for unscheduled flights.The Government of Uttar Pradesh signed a MoU with the Airports Authority of India (AAI) in February 2014 for the development of the airport.
We Provide the Following Services from Meerut :
» Air Ambulance Services from Meerut
» Emergency Evacuation Services from Meerut
» Ambulance Services from Meerut
» Medical Ambulance Services from Meerut
» Air Ambulance Charter Services from Meerut
» Ground Ambulance Transfer from Meerut
» Telephone Support Meerut
» Medical Advice at Meerut
» Air Ambulance Services from Meerut
---
Air Ambulance Services From Meerut
---
We Provide Air Ambulance Services from All Major Cities in India, Including -
+ Amritsar, Adampur, Agra, Ahmedabad, Allahabad, Agartala, Aizawl, Akola, Amravati, Anand, Andaman Nikobar, Aurangabad, Baraily, Belgaum, Bharuch, Bhatinda, Bhavnagar, Bhilwara, Bhuj, Bihar, Biratnagar, Bathinda, Bhopal, Bikaner, Bokaro, Bhubaneshwar, Bagdogra, Bilaspur, Bhilai, Bangalore, Bareilly, Chennai, Calicut, Cochin, Cochin, Chamba, Chandigarh, Coimbatore, Cuttack, Dhule, Darjeeling, Delhi, Dehradun, Darbhanga, Dharamshala, Dibrugarh, Dimapur, Gaggle, Gandhidham, Gandhigram, Gangtok, Gorakhpur, Goa, Gorakhpur, Guntar, Gagal, Gwalior, Gaya, Guwahati, Ganganagar/Hanumangarh, Haldwani, Hirakud, Hyderabad, Haridwar, Indore, Jalandhar, Jammu, Jabalpur, Jaisalmer, Jamshedpur, Jhansi, Jalgaon, Jorhat, Jodhpur, Jaipur, Jagdalpur, Jamshedpur, Jamnagar, Khajuraho, Katihar, Kullu, Kolkata, Katak, Kota, Kanpur, Kandla, Katni, Kochin, Kohima, Kutch, Leh, Ladakh, Ludhiana, Lucknow, Madurai, Meerut, Mountabu, Mumbai, Madhubani, Madhurai, Manali, Manglore, Muzaffarpur, Mysuru, Nasik, Nagpur, Nainital, Nashik, Noida, Ooty, Patna, Pantnagar, Pathankot, Purnia, Port Blair, Pune, Panjim, Patiala, Pilibhit, Porbandar, Puri, Ranchi, Raipur, Rajahmundry, Raigarh, Rewa, Rourkela, Raigad, Rajkot, Rajnandgaon, Ratnagiri, Sagar, Satna, Solapur, Shilong, Siliguri, Surat, Srinagar, Shimla, Sarsawa/saharanpur, Satara, Sambalpur, Shillong, Silchar, Silchar, Sitapur, Thiruvananthapuram, Tejpur, Tinsikia, Tiruchirapalli, Trivandrum, Udaipur, Ujjain, Varanasi, Vidisha, Vadodara, Vellore, Vishakhapatnam; View All Cities
We Provide Air Ambulance Services from All Major Cities Worldwide, Including -
+ Abuja Air Ambulance , Almaty, Al Ain, Abuja, Abu Dhabi, Afghanistan, Addis Ababa, Bagram, Baghdad, Bali, Bangkok, Bahrain, Bahrain, Chittagong, Candy, Camp Bastion , Colombo, Dubai, Dhaka, Dammam, Doha, Europe, Houston, Karachi, Kampala, Kathmandu, Kandahar, Kuala Lumpur, Kabul, Kenya, Kuwait, Italy, Islamabad, Johor Behru, Lahore, Lagos, London, Mazar E sharif, Male, Muscat, Myanmar, Nairobi, New York, Phuket, Pakistan, Paris, Pokhara, Ras Al Khaimah, Riyadh, Rome, Russia, Singapore, Seattle, Spain, Tashkent, Tanzania, Uganda, USA, Washington, DC, View All Cities