Nasik Air Ambulance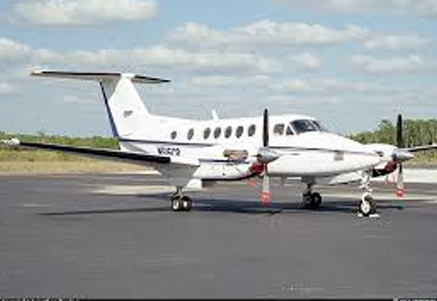 Nashik is a city in Maharashtra, India. Nashik is located in the northwest of Maharashtra, 180 km from Mumbai and 202 km from Pune. Nashik, which has been referred to as the "Wine Capital of India", is located in the Western Ghats, on the western edge of the Deccan peninsula on the banks of the Godavari. Nashik is one of the world's holiest Hindu cities. Kumbmela is held here once in 12 years along with four other cities in India. Lord Rama along with Lakshmana and Sita spent 14 years of his exile at Tapovan near Nashik. It was here Laxman cut off the nak (nose) of Ravana's sister Surpanakha, thus the name Nasik arrived on.

Nashik is also noted for its participation in freedom struggle. Freedom fighters like Veer Savarkar and Anant Kanhere were born in Nashik.

Nashik has prospered the most in the past 20 years. In addition to supplying the name to the famed Nassak Diamond, the city is known for its picturesque surroundings and pleasant climate. It is claimed to be the fastest growing city in Maharashtra.

Known for its beautiful and picturesque surroundings, flourishing valleys, Nashik is home to many vineyards and orchards. Nashik is surrounded by nine hills, namely: Durga, Ganesh, Chitraghanta, Pandav, DingerAli, Mhasarul, Jogwada, Pathanpura and Konkani. This beautiful city with hills surrounding it has lakes, adding to its beauty.
---
Airport Information **
(** The Content Provided here is only for Information purposes, Please check Airport Website for Most Updated & Recent Information)
Gandhinagar Airport (IATA: ISK, ICAO: VANR) was a public airport serving the city of Nashik, in the state of Maharashtra, India. It has been closed and all the operations have been transferred to the Ozar Airport (IATA: ISK, ICAO: VAOZ).
We Provide the Following Services from Nasik :
» Air Ambulance Services from Nasik
» Emergency Evacuation Services from Nasik
» Ambulance Services from Nasik
» Medical Ambulance Services from Nasik
» Air Ambulance Charter Services from Nasik
» Ground Ambulance Transfer from Nasik
» Telephone Support Nasik
» Medical Advice at Nasik
» Air Ambulance Services from Nasik
---
Air Ambulance Services From Nasik
---
We Provide Air Ambulance Services from All Major Cities in India, Including -
+ Amritsar, Adampur, Agra, Ahmedabad, Allahabad, Agartala, Aizawl, Akola, Amravati, Anand, Andaman Nikobar, Aurangabad, Baraily, Belgaum, Bharuch, Bhatinda, Bhavnagar, Bhilwara, Bhuj, Bihar, Biratnagar, Bathinda, Bhopal, Bikaner, Bokaro, Bhubaneshwar, Bagdogra, Bilaspur, Bhilai, Bangalore, Bareilly, Chennai, Calicut, Cochin, Cochin, Chamba, Chandigarh, Coimbatore, Cuttack, Dhule, Darjeeling, Delhi, Dehradun, Darbhanga, Dharamshala, Dibrugarh, Dimapur, Gaggle, Gandhidham, Gandhigram, Gangtok, Gorakhpur, Goa, Gorakhpur, Guntar, Gagal, Gwalior, Gaya, Guwahati, Ganganagar/Hanumangarh, Haldwani, Hirakud, Hyderabad, Haridwar, Indore, Jalandhar, Jammu, Jabalpur, Jaisalmer, Jamshedpur, Jhansi, Jalgaon, Jorhat, Jodhpur, Jaipur, Jagdalpur, Jamshedpur, Jamnagar, Khajuraho, Katihar, Kullu, Kolkata, Katak, Kota, Kanpur, Kandla, Katni, Kochin, Kohima, Kutch, Leh, Ladakh, Ludhiana, Lucknow, Madurai, Meerut, Mountabu, Mumbai, Madhubani, Madhurai, Manali, Manglore, Muzaffarpur, Mysuru, Nasik, Nagpur, Nainital, Nashik, Noida, Ooty, Patna, Pantnagar, Pathankot, Purnia, Port Blair, Pune, Panjim, Patiala, Pilibhit, Porbandar, Puri, Ranchi, Raipur, Rajahmundry, Raigarh, Rewa, Rourkela, Raigad, Rajkot, Rajnandgaon, Ratnagiri, Sagar, Satna, Solapur, Shilong, Siliguri, Surat, Srinagar, Shimla, Sarsawa/saharanpur, Satara, Sambalpur, Shillong, Silchar, Silchar, Sitapur, Thiruvananthapuram, Tejpur, Tinsikia, Tiruchirapalli, Trivandrum, Udaipur, Ujjain, Varanasi, Vidisha, Vadodara, Vellore, Vishakhapatnam; View All Cities
We Provide Air Ambulance Services from All Major Cities Worldwide, Including -
+ Abuja Air Ambulance , Almaty, Al Ain, Abuja, Abu Dhabi, Afghanistan, Addis Ababa, Bagram, Baghdad, Bali, Bangkok, Bahrain, Bahrain, Chittagong, Candy, Camp Bastion , Colombo, Dubai, Dhaka, Dammam, Doha, Europe, Houston, Karachi, Kampala, Kathmandu, Kandahar, Kuala Lumpur, Kabul, Kenya, Kuwait, Italy, Islamabad, Johor Behru, Lahore, Lagos, London, Mazar E sharif, Male, Muscat, Myanmar, Nairobi, New York, Phuket, Pakistan, Paris, Pokhara, Ras Al Khaimah, Riyadh, Rome, Russia, Singapore, Seattle, Spain, Tashkent, Tanzania, Uganda, USA, Washington, DC, View All Cities