Goa Air Ambulance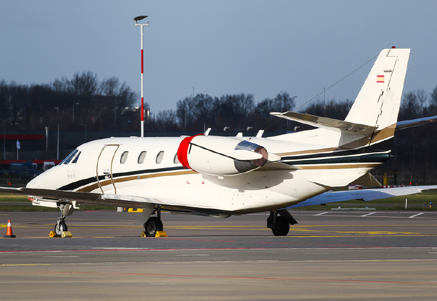 Gorakhpur, named after saint Gorakshnath, an eminent profounder saint of Nath Sampradaya, is one of the most important religious and cultural centres of Eastern Uttar Pradesh. The city is known for its proximity to Kushinagar and Nepal. That is why it serves as a gateway and stop over to the Buddhist places of Uttar Pradesh. It is also the headquarter of North-Eastern Railway.

The city was once part of the famous Koshla kingdom of Lord Rama, during the Vedic period. In the ancient period, the city has remained under the rule of Sishunaga, Nanda, Maurya and Sunga dynasties.

Gorakhpur city is situated at the confluence of River Rapti and Rohin, both forming the western boundary of the city. To the southeast of the city lies a large lake, named Ramgarh Tal and on the east lies an extensive forest tract named- Ramgarh Reserved Forest (popularly known as Kusmhi Jungle). Gorakhpur is an important junction for all Indian & foreigner tourists intending to go to Nepal. It is well connected by rail, road and airways to different parts of the country.

Gorakhpur and its surrounding areas have been a land of primeval grandeur and medieval mysticisms. It is endowed with splendid monuments and temples and entertainment opportunities. Gorakhnath Temple, Gita Press, Vishnu Temple, Gita Vatika, Arogya Mandir, Imambara and Ramgarh Tal are the major attractions of the city and a must see for all those visiting the place.
---
Airport Information **
(** The Content Provided here is only for Information purposes, Please check Airport Website for Most Updated & Recent Information)
Gorakhpur Airport(IATA: GOP, ICAO: VEGK) is an airport located in Gorakhpur, in the state of Uttar Pradesh, India. Primarily a military facility, it has a limited number of commercial flights as well.
| | |
| --- | --- |
| Airlines | Destinations |
| JetLite (seasonal) | Delhi |
| JetKonnect (seasonal) | Delhi |
We Provide the Following Services from Gorakhpur :
» Air Ambulance Services from Gorakhpur
» Emergency Evacuation Services from Gorakhpur
» Ambulance Services from Gorakhpur
» Medical Ambulance Services from Gorakhpur
» Air Ambulance Charter Services from Gorakhpur
» Ground Ambulance Transfer from Gorakhpur p>
» Telephone Support Gorakhpur
» Medical Advice at Gorakhpur
» Air Ambulance Services from Gorakhpur
---
Air Ambulance Services From Gorakhpur
---
We Provide Air Ambulance Services from All Major Cities in India, Including -
+ Amritsar, Adampur, Agra, Ahmedabad, Allahabad, Agartala, Aizawl, Akola, Amravati, Anand, Andaman Nikobar, Aurangabad, Baraily, Belgaum, Bharuch, Bhatinda, Bhavnagar, Bhilwara, Bhuj, Bihar, Biratnagar, Bathinda, Bhopal, Bikaner, Bokaro, Bhubaneshwar, Bagdogra, Bilaspur, Bhilai, Bangalore, Bareilly, Chennai, Calicut, Cochin, Cochin, Chamba, Chandigarh, Coimbatore, Cuttack, Dhule, Darjeeling, Delhi, Dehradun, Darbhanga, Dharamshala, Dibrugarh, Dimapur, Gaggle, Gandhidham, Gandhigram, Gangtok, Gorakhpur, Goa, Gorakhpur, Guntar, Gagal, Gwalior, Gaya, Guwahati, Ganganagar/Hanumangarh, Haldwani, Hirakud, Hyderabad, Haridwar, Indore, Jalandhar, Jammu, Jabalpur, Jaisalmer, Jamshedpur, Jhansi, Jalgaon, Jorhat, Jodhpur, Jaipur, Jagdalpur, Jamshedpur, Jamnagar, Khajuraho, Katihar, Kullu, Kolkata, Katak, Kota, Kanpur, Kandla, Katni, Kochin, Kohima, Kutch, Leh, Ladakh, Ludhiana, Lucknow, Madurai, Meerut, Mountabu, Mumbai, Madhubani, Madhurai, Manali, Manglore, Muzaffarpur, Mysuru, Nasik, Nagpur, Nainital, Nashik, Noida, Ooty, Patna, Pantnagar, Pathankot, Purnia, Port Blair, Pune, Panjim, Patiala, Pilibhit, Porbandar, Puri, Ranchi, Raipur, Rajahmundry, Raigarh, Rewa, Rourkela, Raigad, Rajkot, Rajnandgaon, Ratnagiri, Sagar, Satna, Solapur, Shilong, Siliguri, Surat, Srinagar, Shimla, Sarsawa/saharanpur, Satara, Sambalpur, Shillong, Silchar, Silchar, Sitapur, Thiruvananthapuram, Tejpur, Tinsikia, Tiruchirapalli, Trivandrum, Udaipur, Ujjain, Varanasi, Vidisha, Vadodara, Vellore, Vishakhapatnam; View All Cities
We Provide Air Ambulance Services from All Major Cities Worldwide, Including -
+ Abuja Air Ambulance , Almaty, Al Ain, Abuja, Abu Dhabi, Afghanistan, Addis Ababa, Bagram, Baghdad, Bali, Bangkok, Bahrain, Bahrain, Chittagong, Candy, Camp Bastion , Colombo, Dubai, Dhaka, Dammam, Doha, Europe, Houston, Karachi, Kampala, Kathmandu, Kandahar, Kuala Lumpur, Kabul, Kenya, Kuwait, Italy, Islamabad, Johor Behru, Lahore, Lagos, London, Mazar E sharif, Male, Muscat, Myanmar, Nairobi, New York, Phuket, Pakistan, Paris, Pokhara, Ras Al Khaimah, Riyadh, Rome, Russia, Singapore, Seattle, Spain, Tashkent, Tanzania, Uganda, USA, Washington, DC, View All Cities