Darbhanga Air Ambulance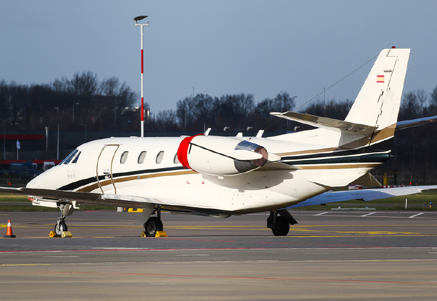 Darbhanga is a municipal corporation and the town of old Darbhanga Raj and present headquarters of Darbhanga district and Darbhanga Division in the state of Bihar, India. Darbhanga is 5th largest city of Bihar & has been developing rapidly. It is one of the most important district and big city of north Bihar situated in the very heart of Mithilanchal. Darbhanga is also the headquarters of Darbhanga division.According to the latest 2011 census, the total population of the district is 3,921,971, of which about 91.30% live in rural areas. There are 511,125 people inscheduled castes, while there are only 841 people in scheduled tribes; together, they account for 15.53% of the total population. The total male population is 2,053,043, with the female population being 1,868,928.
---
Airport Information **
(** The Content Provided here is only for Information purposes, Please check Airport Website for Most Updated & Recent Information)
Darbhanga Airportis the third longest runway airport of Bihar, and is operated by the Indian Air Force at present. It is spread over a 200 acre area of the city. It was built exclusively for the use of Maharajah of Darbhanga's aeroplanes. Spirit Air started operations from Darbhanga in 2009, but was forced to withdraw due to its smaller strip. Very soon Skyfisher Airways would start air service from Darbhanga to Ranchi, Kathmandu, Raxaul and Varanasi.

Darbhanga Aviations was a private Indian airline started in 1950 by Maharaja Kameshwar Singh of Darbhanga. It had three aircraft and became defunct by 1962.
We Provide the Following Services from Darbhanga :
» Air Ambulance Services from Darbhanga
» Emergency Evacuation Services from Darbhanga
» Ambulance Services from Darbhanga
» Medical Ambulance Services from Darbhanga
» Air Ambulance Charter Services from Darbhanga
» Ground Ambulance Transfer from Darbhanga p>
» Telephone Support Darbhanga
» Medical Advice at Darbhanga
» Air Ambulance Services from Darbhanga
---
Air Ambulance Services From Darbhanga
---
We Provide Air Ambulance Services from All Major Cities in India, Including -
+ Amritsar, Adampur, Agra, Ahmedabad, Allahabad, Agartala, Aizawl, Akola, Amravati, Anand, Andaman Nikobar, Aurangabad, Baraily, Belgaum, Bharuch, Bhatinda, Bhavnagar, Bhilwara, Bhuj, Bihar, Biratnagar, Bathinda, Bhopal, Bikaner, Bokaro, Bhubaneshwar, Bagdogra, Bilaspur, Bhilai, Bangalore, Bareilly, Chennai, Calicut, Cochin, Cochin, Chamba, Chandigarh, Coimbatore, Cuttack, Dhule, Darjeeling, Delhi, Dehradun, Darbhanga, Dharamshala, Dibrugarh, Dimapur, Gaggle, Gandhidham, Gandhigram, Gangtok, Gorakhpur, Goa, Gorakhpur, Guntar, Gagal, Gwalior, Gaya, Guwahati, Ganganagar/Hanumangarh, Haldwani, Hirakud, Hyderabad, Haridwar, Indore, Jalandhar, Jammu, Jabalpur, Jaisalmer, Jamshedpur, Jhansi, Jalgaon, Jorhat, Jodhpur, Jaipur, Jagdalpur, Jamshedpur, Jamnagar, Khajuraho, Katihar, Kullu, Kolkata, Katak, Kota, Kanpur, Kandla, Katni, Kochin, Kohima, Kutch, Leh, Ladakh, Ludhiana, Lucknow, Madurai, Meerut, Mountabu, Mumbai, Madhubani, Madhurai, Manali, Manglore, Muzaffarpur, Mysuru, Nasik, Nagpur, Nainital, Nashik, Noida, Ooty, Patna, Pantnagar, Pathankot, Purnia, Port Blair, Pune, Panjim, Patiala, Pilibhit, Porbandar, Puri, Ranchi, Raipur, Rajahmundry, Raigarh, Rewa, Rourkela, Raigad, Rajkot, Rajnandgaon, Ratnagiri, Sagar, Satna, Solapur, Shilong, Siliguri, Surat, Srinagar, Shimla, Sarsawa/saharanpur, Satara, Sambalpur, Shillong, Silchar, Silchar, Sitapur, Thiruvananthapuram, Tejpur, Tinsikia, Tiruchirapalli, Trivandrum, Udaipur, Ujjain, Varanasi, Vidisha, Vadodara, Vellore, Vishakhapatnam; View All Cities
We Provide Air Ambulance Services from All Major Cities Worldwide, Including -
+ Abuja Air Ambulance , Almaty, Al Ain, Abuja, Abu Dhabi, Afghanistan, Addis Ababa, Bagram, Baghdad, Bali, Bangkok, Bahrain, Bahrain, Chittagong, Candy, Camp Bastion , Colombo, Dubai, Dhaka, Dammam, Doha, Europe, Houston, Karachi, Kampala, Kathmandu, Kandahar, Kuala Lumpur, Kabul, Kenya, Kuwait, Italy, Islamabad, Johor Behru, Lahore, Lagos, London, Mazar E sharif, Male, Muscat, Myanmar, Nairobi, New York, Phuket, Pakistan, Paris, Pokhara, Ras Al Khaimah, Riyadh, Rome, Russia, Singapore, Seattle, Spain, Tashkent, Tanzania, Uganda, USA, Washington, DC, View All Cities