Mount Abu Air Ambulance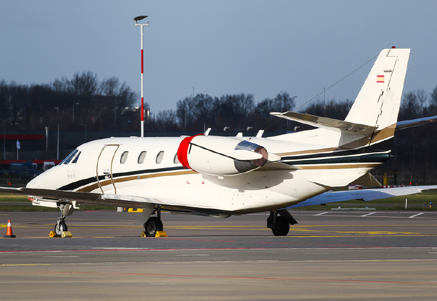 Mount Abu, the only hill resort of Rajasthan, situated at the highest peak of the Aravali at an altitude of 1220 meters. This "Hill of Wisdom" and a true " Olympus of Rajasthan" stands on an independent hillock, which is separated from the main Aravali ranges by a deep gorge.

When ascending the mountain, one can hardly fail to be impressed with the grandeur and the scenic beauty, the gigantic blocks of rocks, towering along the crest of the hill, are especially striking, in some cases so weather- worn, that they present most fanciful and weird shapes, while in others appear so slightly balanced as to be in danger of rolling down.

It is not only one of the prettiest hill stations in the country, but a major Rajput and Jain pilgrimage center. The legend goes that a 'yagna' was performed here and four Agnikula or fireborn Rajput clans the Chauhans, Parmaras, Pratiharas and Solankis were created out of fire. Till 11th century, Mount Abu was an important Vaishnav and Shiva pilgrimage center, but now it has gained importance as a Jain pilgrim center.
---
Airport Information **
(** The Content Provided here is only for Information purposes, Please check Airport Website for Most Updated & Recent Information)
Netaji Subhas Chandra Bose International Airport (IATA: CCU, ICAO: VECC) is an international airport located in Kolkata, West Bengal, India, serving the Kolkata metropolitan area. It is located approximately 17 km (11 mi) from the city center. The airport was earlier known as Dum Dum Airport before being renamed after Netaji Subhas Chandra Bose, a prominent leader of Indian independence movement. Spread over an area of 2,460 acres (1,000 ha), Kolkata airport is the largest in eastern India and one of only two international airports operating in West Bengal, the other being in Bagdogra. It is the fifth busiest airport of India in terms of passenger traffic and is a major center for flights to North-East India, Bangladesh and Southeast Asia.
Airlines
Destinations
Concourse
Air India
Agartala, Aizawl,
Bagdogra, Bengaluru,
Chennai,Delhi,
Dibrugarh, Dimapur,
Gaya, Guwahati,
Port Blair, Hyderabad,
Imphal, Mumbai,
Silchar
Domestic
Air India
Dhaka, Kathmandu,
Yangon
International
Air India Regional
Guwahati, Lilabari,
Shillong, Silchar,
Tezpur
Domestic
AirAsia
Kuala Lumpur
International
Biman Bangladesh Airlines
Dhaka
International
China Eastern Airlines
Kunming
International
Dragonair
Hong Kong
International
Druk Air
Paro, Singapore
International
Emirates
Dubai-International
International
Etihad Airways
Abu Dhabi (begins 15 February 2015)
International
GoAir
Ahmedabad, Bagdogra,
Bhubaneswar,
Delhi,Guwahati,
Mumbai, Nagpur,
Patna,
Port Blair,Pune
Domestic
IndiGo
Agartala, Ahmedabad,
Bagdogra, Bangalore,
Bhubaneshwar,
Chennai, Coimbatore,
Delhi,Dibrugarh,
Goa, Guwahati,
Hyderabad, Imphal,
Indore, Jaipur,
Kochi, Lucknow,
Mumbai, Nagpur,
Patna, Pune, Raipur,
Ranchi,Thiruvananthapuram,
Vadodara, Visakhapatnam
Domestic
IndiGo
Bangkok-Suvarnabhumi
International
Jet Airways
Bagdogra, Goa,
Mumbai, Pune,
Domestic
Jet Airways
Dhaka
International
JetKonnect
Agartala, Aizawl,
Bangalore,
Delhi,
Guwahati,Imphal,
Jorhat,
Patna, Port Blair,
Pune, Ranchi,
Silchar, Varanasi,
Domestic
Qatar Airways
Doha
International
Regent Airways
Chittagong, Dhaka
International
Silk Air
Singapore
International
Singapore Airlines
Singapore
International
SpiceJet
Agartala, Ahmedabad,
Bagdogra,
Bangalore,Chennai,
Delhi, Goa, Guwahati,
Hyderabad,Lucknow
(Begins 3rd Feb 2015),
Mumbai,
Port Blair, Surat
Domestic
SpiceJet
Bangkok-Suvarnabhumi,
Kathmandu
International
Tashi Air
Bangkok-Suvarnabhumi,
Paro
International
Thai Airways
Bangkok-Suvarnabhumi
International
United Airways
Chittagong,
Dhaka
International
We Provide the Following Services from Mount Abu :
» Air Ambulance Services from Mount Abu
» Emergency Evacuation Services from Mount Abu
» Ambulance Services from Mount Abu
» Medical Ambulance Services from Mount Abu
» Air Ambulance Charter Services from Mount Abu
» Ground Ambulance Transfer from Mount Abu
» Telephone Support Mount Abu
» Medical Advice at Mount Abu
» Air Ambulance Services from Mount Abu
---
Air Ambulance Services From MountAbu
---
We Provide Air Ambulance Services from All Major Cities in India, Including -
+ Amritsar, Adampur, Agra, Ahmedabad, Allahabad, Agartala, Aizawl, Akola, Amravati, Anand, Andaman Nikobar, Aurangabad, Baraily, Belgaum, Bharuch, Bhatinda, Bhavnagar, Bhilwara, Bhuj, Bihar, Biratnagar, Bathinda, Bhopal, Bikaner, Bokaro, Bhubaneshwar, Bagdogra, Bilaspur, Bhilai, Bangalore, Bareilly, Chennai, Calicut, Cochin, Cochin, Chamba, Chandigarh, Coimbatore, Cuttack, Dhule, Darjeeling, Delhi, Dehradun, Darbhanga, Dharamshala, Dibrugarh, Dimapur, Gaggle, Gandhidham, Gandhigram, Gangtok, Gorakhpur, Goa, Gorakhpur, Guntar, Gagal, Gwalior, Gaya, Guwahati, Ganganagar/Hanumangarh, Haldwani, Hirakud, Hyderabad, Haridwar, Indore, Jalandhar, Jammu, Jabalpur, Jaisalmer, Jamshedpur, Jhansi, Jalgaon, Jorhat, Jodhpur, Jaipur, Jagdalpur, Jamshedpur, Jamnagar, Khajuraho, Katihar, Kullu, Kolkata, Katak, Kota, Kanpur, Kandla, Katni, Kochin, Kohima, Kutch, Leh, Ladakh, Ludhiana, Lucknow, Madurai, Meerut, Mountabu, Mumbai, Madhubani, Madhurai, Manali, Manglore, Muzaffarpur, Mysuru, Nasik, Nagpur, Nainital, Nashik, Noida, Ooty, Patna, Pantnagar, Pathankot, Purnia, Port Blair, Pune, Panjim, Patiala, Pilibhit, Porbandar, Puri, Ranchi, Raipur, Rajahmundry, Raigarh, Rewa, Rourkela, Raigad, Rajkot, Rajnandgaon, Ratnagiri, Sagar, Satna, Solapur, Shilong, Siliguri, Surat, Srinagar, Shimla, Sarsawa/saharanpur, Satara, Sambalpur, Shillong, Silchar, Silchar, Sitapur, Thiruvananthapuram, Tejpur, Tinsikia, Tiruchirapalli, Trivandrum, Udaipur, Ujjain, Varanasi, Vidisha, Vadodara, Vellore, Vishakhapatnam; View All Cities
We Provide Air Ambulance Services from All Major Cities Worldwide, Including -
+ Abuja Air Ambulance , Almaty, Al Ain, Abuja, Abu Dhabi, Afghanistan, Addis Ababa, Bagram, Baghdad, Bali, Bangkok, Bahrain, Bahrain, Chittagong, Candy, Camp Bastion , Colombo, Dubai, Dhaka, Dammam, Doha, Europe, Houston, Karachi, Kampala, Kathmandu, Kandahar, Kuala Lumpur, Kabul, Kenya, Kuwait, Italy, Islamabad, Johor Behru, Lahore, Lagos, London, Mazar E sharif, Male, Muscat, Myanmar, Nairobi, New York, Phuket, Pakistan, Paris, Pokhara, Ras Al Khaimah, Riyadh, Rome, Russia, Singapore, Seattle, Spain, Tashkent, Tanzania, Uganda, USA, Washington, DC, View All Cities