Delhi Air Ambulance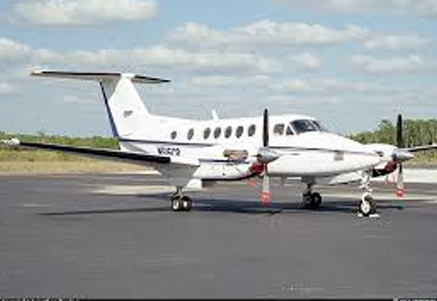 New Delhi, the capital of India, became a state in 1992 under the national capital territory Act. Under this system of diarchy, the elected Government is given wide powers; except law and order that remain with the central Government. New Delhi is the preferred starting point for the popular Golden Triangle tour that comprises of New Delhi, Jaipur and Agra.

Delhi is a city that has been wiped numerous times with new imperial cities sprouting accompanied by plunders of dynasties and rulers who fought battles just to conquer it as their pride and Glory. The city was born out of a complex past that defines the present state of its dynamism, beauty and ramifications. It is amazing to witness the coexistence of both the ancient and modern world in one city that showcases a diverse culture as well as traditional values and yet absorbing modern interventions making it worth exploring, be it the city in itself or the people enriched with variant characteristics. It is these diverse aspects that make Delhi what it is today and worth every bit of time that you spend scouting the by-lanes or the ancient monumental delights leaving you with a worthwhile acquaintance and memorable graffiti etched in your mind and heart forever.
---
Airport Information **
(** The Content Provided here is only for Information purposes, Please check Airport Website for Most Updated & Recent Information)
Indira Gandhi International Airport(IATA: DEL, ICAO: VIDP) is the primary international airport of the National Capital Region of Delhi, India, situated in Palam, 15 km (9.3 mi) south-west of the New Delhi railway station and 16 km (9.9 mi) from New Delhi city centre. Named after Indira Gandhi, a former Prime Minister of India, it is the busiest airport in India.With the commencement of operations at the new Terminal 3, it became India's and South Asia's largest aviation hub, with a current capacity of handling more than 46 million passengers. IGIA along with Mumbai's Chhatrapati Shivaji International Airport, together handle more than half of the aircraft movements in South Asia. The airport's operator, Delhi International Airport Private Limited (DIAL), is looking to make the airport the next international transit hub.

Spread over an area of 6,300 acres (2,500 ha) of land, Delhi airport serves as the primary civilian aviation hub for the National Capital Region of India. It was previously operated by the Indian Air Force before its management was transferred to the Airports Authority of India.In May 2006, the management of the airport was passed over to Delhi International Airport Limited (DIAL), a consortium led by the GMR Group.
Airlines
Destinations
Concourse
Aeroflot
Moscow-Sheremetyevo
3
Air Arabia
Sharjah
3
Air Astana
Almaty
3
Air Canada
Toronto-Pearson
(resumes 3 November 2015)
3
Air China
Beijing-Capital
3
Air France
Paris-Charles de Gaulle
3
Air India
Agra, Ahmedabad, Amritsar
,Aurangabad,Bagdogra,
Bangalore,
Bhopal, Bhubaneswar,
Chandigarh, Chennai,
Coimbatore,
Gaya,Goa, Guwahati,
Hyderabad, Imphal,
Indore,Jaipur,
Jammu, Jodhpur, Khajuraho,
Kochi,Kolkata,
Kozhikode,
Leh, Lucknow,
Mumbai,Nagpur, Patna,
Pune, Raipur,
Ranchi,Srinagar, Surat,
Thiruvananthapuram,
Tirupati,Udaipur,
Vadodara, Varanasi,
Vijayawada,Visakhapatnam
3
Air India
Abu Dhabi, Bahrain,
Bangkok-Suvarnabhumi,
Birmingham,
Chicago–O'Hare,
Dammam,Dhaka,
Dubai-International,
Frankfurt,
Hong Kong, Kathmandu,
Jeddah, Kabul,
London-Heathrow,
Melbourne,
Milan-Malpensa,
Moscow-Domodedovo,
Muscat, New York-JFK,
Osaka-Kansai,
Paris-Charles de Gaulle,
Riyadh,
Rome-Fiumicino,
Seoul-Incheon,
Shanghai-Pudong, Singapore,
Sydney, Tokyo-Narita
3
Air India Regional
Aurangabad, Allahabad,
Aizawl, Agartala,
Dehradun,
Dibrugarh,
Dharmasala,Pantnagar,
[36]Jabalpur, Kanpur
3
Air Mauritius
Mauritius
3
All Nippon Airways
Tokyo-Narita
3
Ariana Afghan Airlines
Kabul, Kandahar
3
Asiana Airlines
Seoul-Incheon
3
Austrian Airlines operated by Tyrolean Airways
Vienna
3
Biman Bangladesh Airlines
Dhaka
3
British Airways
London-Heathrow
3
Cathay Pacific
Hong Kong
3
China Airlines
Rome-Fiumicino,
Taipei-Taoyuan
3
China Eastern Airlines
Shanghai-Pudong
3
China Southern Airlines
Guangzhou
3
Druk Air
Paro
3
Emirates
Dubai-International
3
Ethiopian Airlines
Addis Ababa
3
Etihad Airways
Abu Dhabi
3
Finnair
Helsinki
3
flydubai
Dubai-International
3
GoAir
Ahmedabad, Bagdogra,
Bangalore,Bhubaneswar,
Chandigarh,
Goa, Guwahati,
Jammu, Kochi,
Kolkata, Leh,
Lucknow,
Mumbai, Nagpur,
Nanded, Patna,
Port Blair,Pune,
Ranchi, Srinagar
1D
Gulf Air
Bahrain
3
IndiGo
Agartala, Ahmedabad,
Bangalore,Bhubaneswar,
Chennai, Coimbatore,
Dibrugarh,
Dubai-International,
Goa,Guwahati,
Hyderabad, Imphal,
Indore, Jammu,
Kochi, Kolkata,
Kozhikode (begins 2 January 2015)
, Lucknow,
Mumbai, Muscat,
Nagpur,Patna,
Raipur, Srinagar,
Thiruvananthapuram,
Vadodara, Varanasi,
Visakhapatnam
1D
IndiGo
Bangkok-Suvarnabhumi,
Dubai-International,Kathmandu
3
Iraqi Airways
Baghdad, Basrah
3
Jagson Airlines
Chandigarh, Dharamsala,
Kullu, Pantnagar,Shimla
1D
Japan Airlines
Tokyo-Narita
3
Jet Airways
Ahmedabad, Amritsar,
Bagdogra, Bangalore,
Bhuj,[38] Bhopal,
Chandigarh, Chennai
,Gorakhpur, Guwahati,
Hyderabad,
Jaipur,Jodhpur,
Khajuraho, Kochi,
Kolkata, Leh,Lucknow,
Mumbai, Nagpur,
Patna, Pune,Raipur,
Ranchi, Srinagar,
Thiruvananthapuram, Udaipur,
Vadodara,Varanasi,
Visakhapatnam
3
Jet Airways
Abu Dhabi,
Bangkok-Suvarnabhumi,
Brussels,
Dammam, Dhaka, Doha,
Dubai-International,
Kathmandu,
Ho Chi Minh City,
Hong Kong,London-Heathrow,
Singapore, Toronto-Pearson
3
JetKonnect
Ahmedabad, Amritsar,
Aurangabad,Bangalore,
Bhopal,
Chandigarh, Chennai,
Dibrugarh,
Goa, Guwahati,
Hyderabad,Jammu,
Kathmandu,
Kochi, Kolkata,
Lucknow, Mumbai,
Port Blair,
Pune, Raipur,
Srinagar, Vadodara
3
Kam Air
Kabul, Kandahar
3
KLM
Amsterdam
3
Kenya Airways
Nairobi-Jomo Kenyatta
3
Kuwait Airways
Kuwait
3
Kyrgyzstan Air Company
Bishkek
3
Lufthansa
Frankfurt, Munich
3
Mahan Air
Tehran-Imam Khomeini
3
Malaysia Airlines
Kuala Lumpur
3
Malindo Air
Kuala Lumpur[39]
3
Oman Air
Muscat
3
Pakistan International Airlines
Karachi, Lahore
3
Qatar Airways
Doha
3
Safi Airways
Herat, Kabul
3
Saudia
Dammam, Riyadh, Medina
3, Hajj (seasonal)
Singapore Airlines
Singapore
3
SpiceJet
Ahmedabad, Allahabad,
Amritsar,Aurangabad,
Bagdogra,
Bangalore,
Chandigarh, Chennai,
Coimbatore,
Dehradun,Goa,
Guwahati, Hubli,
Hyderabad, Indore,
Jabalpur, Jammu,
Kochi, Kolkata, Kozhikode,
Madurai, Mangalore,
Mumbai, Pune,
Srinagar,Surat,
Udaipur, Varanasi,
Visakhapatnam,Lucknow
1D
SpiceJet
Dubai-International,
Kabul, Kathmandu
3
SriLankan Airlines
Colombo
3
Swiss International Airlines
Zürich
3
Thai Airways International
Bangkok-Suvarnabhumi
3
Thai Smile
Bangkok-Suvarnabhumi
3
Tajik Air operated by East Air
Dushanbe
3
Tashi Air
Kathmandu, Paro
3
Turkish Airlines
Istanbul-Atatürk
3
Turkmenistan Airlines
Ashgabat
3
United Airlines
Newark
3
Uzbekistan Airways
Tashkent
3
Virgin Atlantic Airways
London-Heathrow
3
We Provide the Following Services from Delhi :
» Air Ambulance Services from Delhi
» Emergency Evacuation Services from Delhi
» Ambulance Services from Delhi
» Medical Ambulance Services from Delhi
» Air Ambulance Charter Services from Delhi
» Ground Ambulance Transfer from Delhi p>
» Telephone Support Delhi
» Medical Advice at Delhi
» Air Ambulance Services from Delhi
---
Air Ambulance Services From Delhi
---
We Provide Air Ambulance Services from All Major Cities in India, Including -
+ Amritsar, Adampur, Agra, Ahmedabad, Allahabad, Agartala, Aizawl, Akola, Amravati, Anand, Andaman Nikobar, Aurangabad, Baraily, Belgaum, Bharuch, Bhatinda, Bhavnagar, Bhilwara, Bhuj, Bihar, Biratnagar, Bathinda, Bhopal, Bikaner, Bokaro, Bhubaneshwar, Bagdogra, Bilaspur, Bhilai, Bangalore, Bareilly, Chennai, Calicut, Cochin, Cochin, Chamba, Chandigarh, Coimbatore, Cuttack, Dhule, Darjeeling, Delhi, Dehradun, Darbhanga, Dharamshala, Dibrugarh, Dimapur, Gaggle, Gandhidham, Gandhigram, Gangtok, Gorakhpur, Goa, Gorakhpur, Guntar, Gagal, Gwalior, Gaya, Guwahati, Ganganagar/Hanumangarh, Haldwani, Hirakud, Hyderabad, Haridwar, Indore, Jalandhar, Jammu, Jabalpur, Jaisalmer, Jamshedpur, Jhansi, Jalgaon, Jorhat, Jodhpur, Jaipur, Jagdalpur, Jamshedpur, Jamnagar, Khajuraho, Katihar, Kullu, Kolkata, Katak, Kota, Kanpur, Kandla, Katni, Kochin, Kohima, Kutch, Leh, Ladakh, Ludhiana, Lucknow, Madurai, Meerut, Mountabu, Mumbai, Madhubani, Madhurai, Manali, Manglore, Muzaffarpur, Mysuru, Nasik, Nagpur, Nainital, Nashik, Noida, Ooty, Patna, Pantnagar, Pathankot, Purnia, Port Blair, Pune, Panjim, Patiala, Pilibhit, Porbandar, Puri, Ranchi, Raipur, Rajahmundry, Raigarh, Rewa, Rourkela, Raigad, Rajkot, Rajnandgaon, Ratnagiri, Sagar, Satna, Solapur, Shilong, Siliguri, Surat, Srinagar, Shimla, Sarsawa/saharanpur, Satara, Sambalpur, Shillong, Silchar, Silchar, Sitapur, Thiruvananthapuram, Tejpur, Tinsikia, Tiruchirapalli, Trivandrum, Udaipur, Ujjain, Varanasi, Vidisha, Vadodara, Vellore, Vishakhapatnam; View All Cities
We Provide Air Ambulance Services from All Major Cities Worldwide, Including -
+ Abuja Air Ambulance , Almaty, Al Ain, Abuja, Abu Dhabi, Afghanistan, Addis Ababa, Bagram, Baghdad, Bali, Bangkok, Bahrain, Bahrain, Chittagong, Candy, Camp Bastion , Colombo, Dubai, Dhaka, Dammam, Doha, Europe, Houston, Karachi, Kampala, Kathmandu, Kandahar, Kuala Lumpur, Kabul, Kenya, Kuwait, Italy, Islamabad, Johor Behru, Lahore, Lagos, London, Mazar E sharif, Male, Muscat, Myanmar, Nairobi, New York, Phuket, Pakistan, Paris, Pokhara, Ras Al Khaimah, Riyadh, Rome, Russia, Singapore, Seattle, Spain, Tashkent, Tanzania, Uganda, USA, Washington, DC, View All Cities