Guwahati Air Ambulance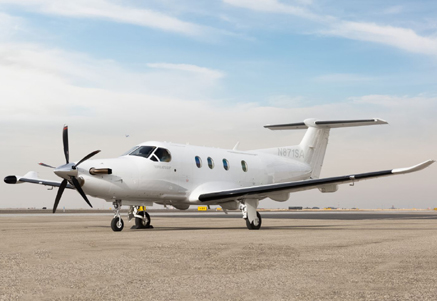 Guwahati -Your Starting point Straddling either banks of the Brahmaputra, Guwahati-said to be the legendary Pragiyotishpur or city of Eastern Light is a bustling, busy and crowded city.

Guwahati is actually two words: Guwa meaning areca nuts. Although guwahati is the most important commercial hub of the region, this capital of Assam is located at the adjoining township of Dispur.

Guwahati has several places of historical interest. Perhaps the biggest attraction is the Kamakhya Temple atop Nilachal hill, where the Goddess Kamakhya is worshipped and which commands a majestic view of the city and the river. The ponds here are home to giant turtles which are quite Used to being fed by visitors.
Airport Information **
(** The Content Provided here is only for Information purposes, Please check Airport Website for Most Updated & Recent Information)
Lokpriya Gopinath Bordoloi International Airport (IATA: GAU, ICAO: VEGT), also known as Guwahati International Airport and formerly as Borjhar Airport, is the primary international airport of the North-Eastern States of India, situated at Borjhar in Guwahati, Assam, named after Gopinath Bordoloi, who was a freedom fighter and also the first Chief Minister of Assam after independence. The airport is managed by Airports Authority of India and also serves as Indian Air Force base.
Airlines
Destinations
Air India
Bagdogra, Delhi,
Imphal, Kolkata
Air India Regional
Delhi, Kolkata,
Silchar, Lilabari
Druk Air
Bangkok-Suvarnabhumi,
Paro
GoAir
Ahmedabad, Bagdogra,
Bangalore, Delhi,
Kolkata, Mumbai
IndiGo
Agartala, Ahmedabad,
Bagdogra , Bangalore,
Delhi, Dibrugarh,
Hyderabad, Imphal,
Kolkata, Mumbai
Jet Airways
Bagdogra, Delhi,
Imphal, Kolkata,
Mumbai, Silchar,
Vadodara
JetKonnect
Bagdogra, Bangalore,
Delhi, Goa,
Imphal, Mumbai
SpiceJet
Agartala, Bagdogra,
Bangalore, Chennai,
Delhi, Kolkata,
Mumbai
Pawan Hans
Itanagar, Shillong,
Tawang, Tura
We Provide the Following Services from Guwahati :
» Air Ambulance Services from Guwahati
» Emergency Evacuation Services from Guwahati
» Ambulance Services from Guwahati
» Medical Ambulance Services from Guwahati
» Air Ambulance Charter Services from Guwahati
» Ground Ambulance Transfer from Guwahati
» Telephone Support Guwahati
» Medical Advice at Guwahati
» Air Ambulance Services from Guwahati
---
Air Ambulance Services From Guwahati
---
We Provide Air Ambulance Services from All Major Cities in India, Including -
+ Amritsar, Adampur, Agra, Ahmedabad, Allahabad, Agartala, Aizawl, Akola, Amravati, Anand, Andaman Nikobar, Aurangabad, Baraily, Belgaum, Bharuch, Bhatinda, Bhavnagar, Bhilwara, Bhuj, Bihar, Biratnagar, Bathinda, Bhopal, Bikaner, Bokaro, Bhubaneshwar, Bagdogra, Bilaspur, Bhilai, Bangalore, Bareilly, Chennai, Calicut, Cochin, Cochin, Chamba, Chandigarh, Coimbatore, Cuttack, Dhule, Darjeeling, Delhi, Dehradun, Darbhanga, Dharamshala, Dibrugarh, Dimapur, Gaggle, Gandhidham, Gandhigram, Gangtok, Gorakhpur, Goa, Gorakhpur, Guntar, Gagal, Gwalior, Gaya, Guwahati, Ganganagar/Hanumangarh, Haldwani, Hirakud, Hyderabad, Haridwar, Indore, Jalandhar, Jammu, Jabalpur, Jaisalmer, Jamshedpur, Jhansi, Jalgaon, Jorhat, Jodhpur, Jaipur, Jagdalpur, Jamshedpur, Jamnagar, Khajuraho, Katihar, Kullu, Kolkata, Katak, Kota, Kanpur, Kandla, Katni, Kochin, Kohima, Kutch, Leh, Ladakh, Ludhiana, Lucknow, Madurai, Meerut, Mountabu, Mumbai, Madhubani, Madhurai, Manali, Manglore, Muzaffarpur, Mysuru, Nasik, Nagpur, Nainital, Nashik, Noida, Ooty, Patna, Pantnagar, Pathankot, Purnia, Port Blair, Pune, Panjim, Patiala, Pilibhit, Porbandar, Puri, Ranchi, Raipur, Rajahmundry, Raigarh, Rewa, Rourkela, Raigad, Rajkot, Rajnandgaon, Ratnagiri, Sagar, Satna, Solapur, Shilong, Siliguri, Surat, Srinagar, Shimla, Sarsawa/saharanpur, Satara, Sambalpur, Shillong, Silchar, Silchar, Sitapur, Thiruvananthapuram, Tejpur, Tinsikia, Tiruchirapalli, Trivandrum, Udaipur, Ujjain, Varanasi, Vidisha, Vadodara, Vellore, Vishakhapatnam; View All Cities
We Provide Air Ambulance Services from All Major Cities Worldwide, Including -
+ Abuja Air Ambulance , Almaty, Al Ain, Abuja, Abu Dhabi, Afghanistan, Addis Ababa, Bagram, Baghdad, Bali, Bangkok, Bahrain, Bahrain, Chittagong, Candy, Camp Bastion , Colombo, Dubai, Dhaka, Dammam, Doha, Europe, Houston, Karachi, Kampala, Kathmandu, Kandahar, Kuala Lumpur, Kabul, Kenya, Kuwait, Italy, Islamabad, Johor Behru, Lahore, Lagos, London, Mazar E sharif, Male, Muscat, Myanmar, Nairobi, New York, Phuket, Pakistan, Paris, Pokhara, Ras Al Khaimah, Riyadh, Rome, Russia, Singapore, Seattle, Spain, Tashkent, Tanzania, Uganda, USA, Washington, DC, View All Cities